B2B marketers in APAC should invest resources in digital skills and training, says Leandro Perez, Vice President, Asia Pacific Marketing, Salesforce, in this interview with MartechAsia.
How has the pandemic changed B2B content marketing?
The pandemic was an unprecedented period that saw many businesses adjusting and adapting quickly to rapidly evolving situations. However, the crisis also gave them the opportunity to experiment with new ways of doing things.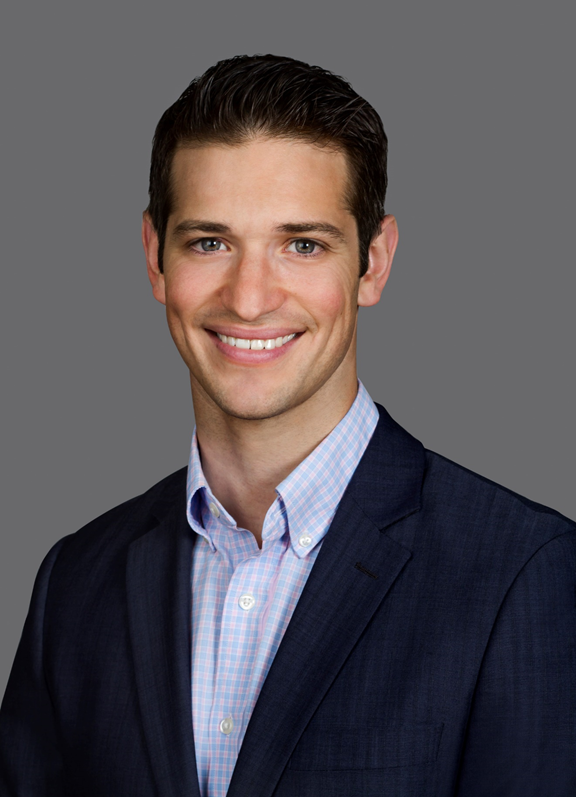 The same applies to B2B marketing. In our digital-first world, we continue to see great shifts in the digital engagement and content strategies adopted by B2B marketers across APAC, as uncovered in our latest State of Marketing report.
B2B marketers are reporting new ways of collaboration and communication, with the rise of remote and hybrid work arrangements. These changes have been observed in customer engagements as well, with more than half of surveyed marketers feeling more connected to customers than before the pandemic.
The pandemic has accelerated adoption of marketing channels including social media, digital ads, digital content and video — a result of more businesses and individuals having a greater online presence than before. The rise of these channels allow marketers to explore more innovative ways of interacting with consumers.
Along with a drastic shift in media consumption habits, we saw a pressing need to fill the gap in the market for easily-digestible B2B content. With video consumption continuing to grow, it makes sense for marketers to also consider delivering such content through the video medium.
At Salesforce, we see great opportunity in this evolving landscape. That's why we have launched Salesforce+, our very own streaming service that provides live and on-demand content targeted at business and marketing professionals.
What are the major trends you see in B2B content marketing in APAC?
We expect B2B marketers across APAC to use a greater number of data sources than ever before. More than three-quarters of B2B marketers in the region reported that their customer engagement is data-driven. As such, the importance of data cannot be understated.
Transactional data and digital identities are data sources that have seen the largest increase in popularity, as they offer marketers the best understanding of their customers and contribute the most in enabling them to craft unique and engaging customer experiences.
B2B marketers in the region also shared that their marketing channel mix will undergo even more changes in the coming year. Offline, physical events are taking a backseat, but hybrid and virtual events will continue to thrive. We'll also see greater use of AI and automation, potentially in the generation of marketing content.
Between videos, social media and events, where are marketers going to focus more in 2022?
Social media is the most widely-used marketing channel at present, and it will continue to remain in the spotlight in the coming year. However, more B2B marketers are embracing new, innovative tactics to attract customers and prospects. These include video content — be it pre-produced or livestream — and virtual experiences. These tactics are high on the agenda of B2B marketers in 2022, and will likely remain popular even as physical events and platforms begin to recover from the pandemic.
What tools are marketers using for effective B2B marketing?
To boost their digital capabilities, some of the tools that B2B marketers in APAC use most often are CRM systems, marketing analytics and measurement tools, marketing attribution tools, advertising platforms, as well as marketing automation and journey management. These tools help B2B marketers organise and make sense of data, automate processes, and measure results, among other capabilities — all necessary for effective B2B marketing.
With the rise of hybrid work, marketers are also actively seeking out new ways to collaborate more actively across their distributed teams, such as through digital communication tools like Slack.
How does Salesforce help its customers in B2B marketing? Any interesting examples or cases?
In B2B marketing, customer relationships are built on data. Managing these relationships is largely dependent on the availability and reliability of customer data. With Salesforce's Marketing Cloud, B2B marketers are able to better understand, identify and define their customers. CRM also allows B2B marketers to unlock marketing channels commonly associated with B2C marketing, such as social media and mobile, and to gather the insights they need to identify client pain points.
One regional customer of note is NTUC Fairprice. NTUC Fairprice is a Singapore-based supermarket chain that is using Salesforce Marketing Cloud to empower and enhance customer journeys.
With Marketing Cloud, NTUC Fairprice was able to recognise real-time events and put shoppers on the right customer journey, guiding shoppers' needs and driving greater engagement. They were also able to adjust customer journeys based on current and predicted user behaviours, including presenting intelligent and personalised product recommendations based on shoppers' browsing histories.
NTUC Fairprice could also use Marketing Cloud's geo-fencing capabilities to advertise to shoppers within a certain geographic radius.
Lastly, NTUC Fairprice was able to garner more feedback from shoppers through surveys that are directly embedded into emails. These data points could then be used to further improve customer journeys and shopping experiences, and to conduct analysis to determine what future campaigns, discounts or initiatives they might want to implement in future.
What is your advice for marketers for better crafting their B2B marketing strategy?
In addition to diversifying digital engagement strategies and developing robust data management strategies, I would also strongly encourage B2B marketers in APAC to invest resources in digital skills and training.
One of the most prominent findings from our State of Marketing report was that less than half of surveyed marketers had rated the employee training they receive as excellent. Despite content, creativity and communication being essential elements of marketing organisations' curricula, training in these elements are provided by only a minority of employers.
Even as marketers make data management a priority moving forward, there is also a need to provide employee training in data analytics and data science, which is an area that similarly lacks investment in training. Employers and employees alike can make use of online platforms that democratise skills training by making resources free and accessible to all regardless of their expertise level. For instance, Salesforce's Trailhead offers training through curated trails – for marketers looking to upskill digitally, there's a Marketing Trail that offers training pertaining to the specific needs of the community.