Insurance was among the fastest Martech adopting sectors that transformed overnight to serve their customers during the pandemic. Post-COVID, insurance companies depend heavily on new technologies for the D2C channel. MartechAsia spoke to Pulak Sarmah, Head – Marketing, Kotak Mahindra General Insurance Co. Ltd., to learn more about the transformations sweeping the insurance sector.
The days of spending on traditional media are passé. Technology has been the enabler of better service since decades; however the pandemic just shifted the pace to top gear. Insurance was among the fastest martech adopting sectors that transformed overnight to serve their customers. While some of the segments saw downfall, health and general insurance picked up pace. However, the challenge was reaching out to people whilst maintaining social distancing.
Martech enables this in a much smoother and faster pace. It even enabled insurance companies to gain customer loyalty and reach them directly without any fuss in between. Martech Asia spoke to Pulak Sarmah, Head – Marketing, Kotak Mahindra General Insurance Co. Ltd. to know more about these trends.
Pulak brings with him multiple customer segment and category exposure, with extensive experience in the BFSI industry. He has led Kotak General's out-of-the-box online campaign #SriveLikeALady. Pulak has a track record of launching integrated marketing campaigns across various media touchpoints and has bagged multiple digital marketing awards.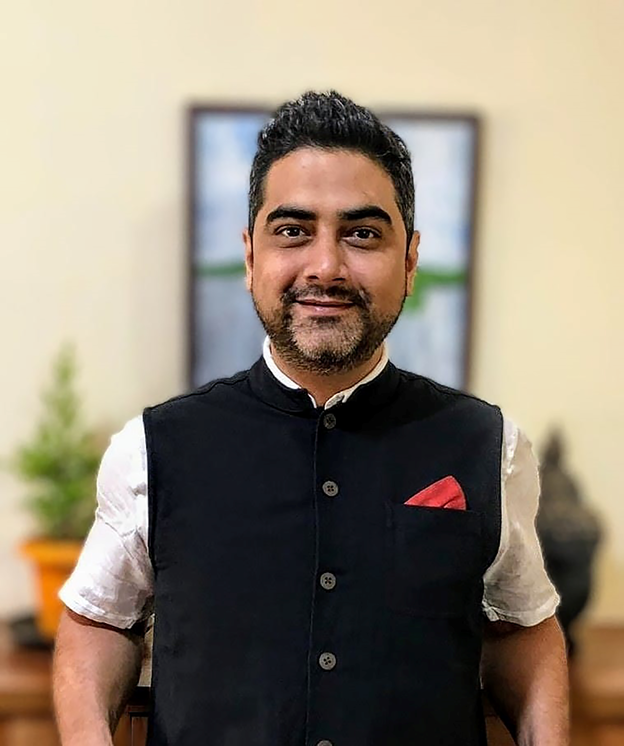 How have the marketing strategies changed for the insurance companies since the pandemic struck?
What we are witnessing today is unprecedented. The coronavirus pandemic has wreaked havoc across the world, affecting millions of lives, livelihoods & businesses. While relatively less hit, the insurance industry too hasn't been insulated from this shock. The motor insurance business slowed down due to the restrictions on mobility and drop in the sale of vehicles. While the motor business slowed down, the health business started witnessing an upward trend largely due to pandemic induced fears. People started becoming more receptive to health insurance pitch and hence marketing communication had to shift gears to leverage this trend.
The second shift that happened was on the digital adoption front. Not that insurance companies weren't investing in digital capabilities earlier, but the pandemic accelerated the rate of adoption. For example, traditional distributors like agents have started looking at digital means of fulfilment for their set of customers. To cater to this, companies have started looking at direct-to-business models where end-to-end paperless fulfilment can be done digitally, right from soliciting customers to sharing information and closure.
Focus on digital and innovation have come to the forefront. Even on the consumer side, the pandemic has led to higher digital adoption which is fuelling the direct-to-consumer space. Catering to this fundamental shift, content marketing has once again gained momentum where companies are using short form digital content in the form of videos to strike a chord with the consumer. Needless to say, the pandemic has created a perfect opportunity to improve and innovate for the general insurance industry.
What are the marketing strategies considered by insurance companies, and how are they using technology for it?
The fundamental shift in marketing strategy is that of a much higher digital play. For example, direct-to-customer (D2C) is an extremely crucial part of today's marketing strategy, for almost all insurance companies. While some may use online aggregators, some may focus on a mix of aggregators and their own e-commerce, and some may focus exclusively on building their own e-commerce presence. Whatever may be the case, technology is the driver and is playing a major role in digitizing and simplifying the entire buying cycle. To illustrate, a focused direct-to-consumer model requires an extremely simple customer onboarding journey. Once onboarded, there is a need for a fast and seamless claims or service experience. All of this is powered by technology at every step.
Emergence of the 3Vs – video, voice and vernacular, is another strategy adopted by insurance players. Thanks to the data revolution and the pandemic, content today is playing a major role in influencing consumer decisions and creating brand affinity. And videos are the mainstay of everyone's content strategy. Technology today is making sure that video content can be created and delivered at scale using cloud marketing technologies and platforms.
Voice is a gamechanger. Imagine reaching out to the vast majority of mobile-first internet users who are not comfortable using search bars or typing out long forms. Voice is helping companies solve some of these problems and reaching out to a wider audience beyond the traditional markets. And not acquiring new customers, companies are using voice technologies to provide seamless service experience to their existing customers as well. Today, for example, we are using voice guided technology to renew existing insurance policies in a few simple steps.
Vernacular is another cornerstone of today's marketing strategy. Vernacular is making companies reach out to a much much wider consumer segment geographically for distribution of insurance products. Companies are using vernacular AI technology platforms to deliver content and services in multiple native Indian languages at scale.
How is Martech making the buyer journey easier?
Martech today is a staple in every marketing strategy. It is adding a lot of value, both in terms of creating demand and bringing in efficiency and better conversions. It is today present across the buyer journey process. Here are some examples on how companies are using Martech to make the most of the consumer's buying journey.
Let's first start with the top of the funnel – using Martech for demand generation. Companies today are using Martech platforms to reach out to customers at scale. Such analytics and AI powered technologies and platforms are making customer targeting increasingly efficient and sharp. This is helping companies run customer acquisition campaigns at scale and also reduce cost through increasing efficiencies.
A lot of companies are also using Martech for customisation, making customer journeys shorter and seamless. For example, if you have visited any insurer's site to research about products or evaluate price, based on your browsing history and behaviour, specific content can be served to you when you visit next. This brings me to the second point related to customisation – content creation. Marketing technology platforms today are increasingly used for content creation at scale. Vernacular is a perfect example of this. You can create the same content today in multiple native Indian languages with the help of AI powered vernacular platforms and serve them to your audience based on their preference.
Another important and significant usage of marketing technology has been in the area of optimisation, analytics and funnel management. AI & ML powered analytics are helping companies optimize the entire buying funnel and maximise ROI.
Is technology helping them in winning the loyalty and trust of their customers?
Yes. Technology today is the enabler of good user experience and efficiency, which converts to loyalty and trust in a way.
How is the insurance industry using technologies like AI, ML, bots, robotics and others to their advantage?
Technologies such as AI, ML, BOTs etc. are helping create a great experience for the end consumer. And this great experience is being delivered across the entire customer journey, from prospecting to onboarding to claims and servicing. Some of the used cases for the insurance industry are discussed below –
AI & ML – Artificial Intelligence & Machine Learning are increasingly becoming important for insurance companies in multiple aspects of operations such as sales, customer experience, and service claims management. For example, depending on your interactions, digital behaviour, past browsing history, specific product recommendations can be made, which is helping both the consumers as well as the company. Similarly, using artificial intelligence and machine learning, companies are trying to build efficiencies on the claims side, reducing cost, improving experience and ultimately ROI.
Bots are another good example of how companies are creating experience at scale. Bots are increasingly being used for front-end service interactions across platforms such as WhatsApp, mobile app and websites. Through artificial intelligence and machine learning, inputs from the interactions can be fed back to improve the Bot capability and user experience.
Companies are also increasingly using Robotics to drive process efficiencies and turnaround faster. One of the classic cases is the usage of Robotic Process Automation (RPA) through which we are making data entry for policy issuance fast and seamless.
What are some of the challenges and complexities you face when using Martech? How are you planning to resolve them?
The marketing technology space today is extremely evolved and spread out. There are hundreds of marketing technology platforms, specialising in solving some problem or the other. Imagine this, there are platforms for top of the funnel, there are platforms for funnel management, data analytics, customization, content creation and so on. Working with multiple partners across the spectrum is a challenge and adds to the complexity.
Looking for marketing technology partners with multiple capabilities and services is one side of looking at the problem. Another is to prioritise the top 2 or 3 areas that you want to focus on as a company and work with marketing technology partners to build capabilities.
How important has Martech played in achieving the financial goals for Indian insurance players?
Marketing technology today is not a niche, it is a staple, a must have capability. We are looking at marketing technology to drive top of the funnel efficiency and bottom of the funnel optimization. Just to illustrate this point, we decided to start our marketing technology journey with the objective of creating a sound customer engagement practice using marketing automation. Next to create a sound customer engagement practice, we looked at data management and how we nurture and optimize the data for driving better conversions.
Being a relatively new player in the space, our Martech journey has just begun and we are seeing some positive traction in the space.