The advent of artificial intelligence (AI) and generative AI is revolutionizing the content creation game.
Brands face mounting pressure today to remain consistent in an ever-evolving digital economy, where omnichannel experiences have become the default for businesses as they look to engage customers at every touchpoint. Yet, only 32 percent of APAC customer experience professionals say they are successful in fulfilling their brand promise to customers in a time where expectations are higher than ever before.
According to the Adobe 2023 Digital Trends APAC report, 79 percent of senior APAC executives say demand for content has significantly risen owing to increasing demand for exceptional, anticipatory, and personalized customer experiences across channels.
Despite customers' seemingly insatiable appetite for dynamic digital experiences, the same study also found that only a quarter of brands rate themselves as "good" at creating and delivering content. The lack of time to be creative, coupled with ineffective technologies and workflows, are just some of the factors cited as barriers to delivering excellent customer experiences.
Unlocking content capabilities with AI and automation
Content is the lifeblood of customer experiences. Without the ability to consistently generate, deliver, and analyze the appropriate content, brands will struggle to compete for attention and engagement.
The good news is that the advent of artificial intelligence (AI) and generative AI is revolutionizing the content creation game. Beyond automating the content creation process, generative AI enables brands to leverage customer data and behavior to churn out content that is more personalized, engaging, and relevant. For instance, by analyzing customer behavior and feedback, generative AI can help create more relevant, personalized content that "speaks" to customers as individuals with unique preferences. AI-powered chatbots and virtual assistants, on the other hand, help brands keep pace with customers' demand for always-on engagement.
In addition to minimizing administrative burden on employees, embedding generative AI and automation across content workflows creates data intelligence vital to the content supply chain workflow. Attaching the right metadata across the content lifecycle gives teams the actionable insights they need to ensure assets and components can be easily found, repurposed, deployed, and measured for the effective and efficient execution of content.
When brands perceive content as amalgamations of rich data instead of digital objects, content can become a source of both intelligence and creative action—including the ability to automatically generate new content at the "edge" of experiences—resulting in faster and more relevant customer interactions.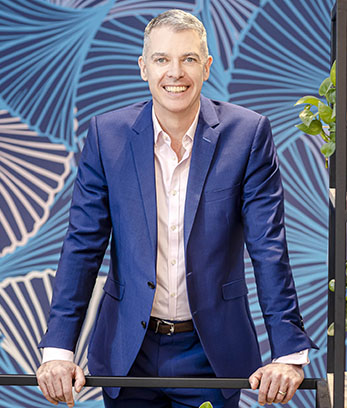 Prioritizing workflow management for efficient content scaling
With 52 percent of Southeast Asia companies valuing collaboration as compared to just 44 percent globally, it is clear that collaborative workflows will remain top of mind for brands moving forward. Designing for collaborative systems and processes enables content operations to move with speed, accuracy, and agility—empowering creative and marketing teams to deliver great impact. With integrated creative tools that empower unified content planning, creation, collaborative review, distribution, and even analysis, brands will be better equipped to create and distribute compelling customer experiences across channels at scale.
Producing and delivering content often involves complex content supply chains and workflows that are siloed across multiple teams. While generative AI serves as a valuable tool for augmenting the whole process, it is important to also invest in the right processes and strategic workflows to create truly personalized experiences that drive successful business outcomes. After all, the right tool for the job needs to be accompanied by a solid content strategy.
For instance, with a comprehensive content supply chain solution that provides the full range of creative and experience applications, brands will be well-equipped to deliver the growing quantity and variety of effective, personalized content that customers expect. In parallel, experience leaders will have full visibility and control across operations and costs.
Future-proofing content strategies
In addition to leveraging AI and automation in unlocking content capabilities, it is imperative that creative teams are empowered to work seamlessly. Collaborative workflows connect creatives and other stakeholders across complex review and approval processes, providing access to central resources and contextual campaign information, all while enabling them to stay productive within the tools they love.
Taking a strategic approach to scaling content operations unlocks creative capacity and delivers cost efficiency, scaled personalization, and greater employee engagement. By leveraging advanced AI technologies, a strong content strategy that is backed by collaborative workflows will revolutionize how brands address short-term uncertainty and develop long-term competitive advantages for success.