Learn about the evolution of marketing automation in 2023 and how low-code/no-code solutions have changed the martech game in this exclusive interview with Bhaskar Roy, Chief Marketing Officer of Workato.
Automation is among the great technology equalizers of the decade and is used to transform marketing as we know it today. According to the Workato 2023 State of Digital Automation survey, 33% of Singapore companies acknowledged bottlenecks created in the business pipeline as many departments have been overdependent on IT, crucially highlighting the need to take a low-code/no-code approach to automation.
As economic uncertainty persists, marketing has become one of the most vulnerable disciplines in any organization today. The looming recession and shrinking marketing budgets are troubling for teams scrambling to present to leadership the tangible data, value, and influence of their marketing campaigns. Automation is already an essential tool to many business units, but it takes a village to automate, and marketers must secure executive buy-in to drive the management and marketing teams' vision for the future. As changes will be constant in martech, how can marketers have it all in 2023?
Bhaskar Roy, Chief Marketing Officer of Workato, shared his insights on how companies can optimize and automate their marketing operations as they navigate an uncertain global economic outlook in 2023 in this MartechAsia interview.
What are low-code/no-code solutions?
Low-code/no-code solutions enable users with minimal to no technical programming knowledge to build applications, implement integrations, and automate workflows without having to write code.
Gartner predicts that rising enterprise-wide hyperautomation and composable business initiatives will be the key drivers of low-code technologies. In fact, developers outside of formal IT departments are expected to account for 80 percent of the user base for low-code development tools by 2026. This aligns with findings from Workato's second annual Work Automation Index, which predicts that automation will act as a great equaliser, both in terms of which departments are automating and who is creating automation.
A low-code/no-code platform like Workato empowers non-technical business teams to automate business processes and integrate applications, freeing IT teams to focus on higher-level, business-critical projects. When business teams are empowered to design the process automation that works best for them, they take full ownership of the digital transformation process across the enterprise. The low-code/no-code movement democratizes software development and creates an opportunity to deliver better business outcomes faster without compromising security and governance.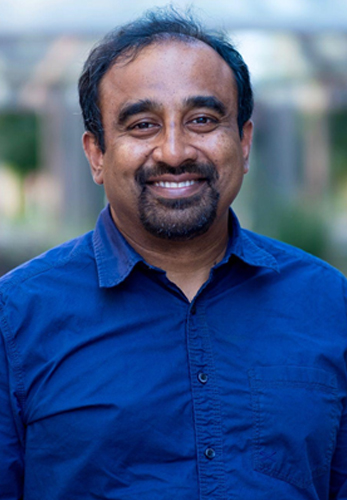 How low-code/no-code solutions have changed the martech game?
In Singapore, organizations that saw the most automation success (78 percent) had implemented holistic plans involving cross-departmental stakeholders, like marketing, finance, and IT. Business teams deeply understand the automation needed to drive outcomes for their own functions, and when IT teams empower them to do so with proper security and governance — they can create automation that is more effective in driving business impact.
This holds true for our customers as well. For instance, enterprise tech company Pure Storage saved over US$400,000 in agency spending by automating marketing campaigns with Workato — the automation were designed and built by their own marketing team. Another non-profit customer, Lifeline, utilized Workato to automate their lead management process and improve documentation in their CRM. This led to improved data quality and dramatically quicker time to market.
Our observation is that low-code/no-code platforms have increasingly grown to become a mainstay in marketers' toolboxes. Some of the top marketing automation processes in the Asia Pacific include rule-based lead routing, lead tracking, and campaign operations. Today's new working environments encourage innovation and autonomy for marketers to improve their work processes. This empowers teams to independently lead complex operations, such as building API integrations or orchestrating automated processes and puts the ability to address an issue in the hands of the marketers who are most affected by it.
Why do APAC marketers need to implement marketing automation?
Over the last decade, the number of marketing technologies in the market has increased from 350 to almost 10,000. As the number of apps and technologies we deploy in our daily work increases, marketers are experiencing a rise in data silos and fragmentation of work processes. Integration-led automation platforms like Workato allow marketers to bridge the gaps, simplifying tasks like CRM management, lead routing, and campaign operations. Automation eliminates manual busywork and error, allowing marketers to focus on higher-order strategic tasks.
In fact, our Work Automation Index found that marketing operations and customer support are some of the most commonly automated processes in Asia Pacific and Japan, with marketing operations automation increasing by 380 percent from 2020 to 2021. Aside from streamlining repetitive tasks such as lead generation, lead nurturing, and email marketing, marketing automation improves targeting and personalization to deliver relevant and timely content to the target audience.
As the Asia Pacific markets continue to accelerate digital transformation and bring new users online, marketers need to reach and engage with a varied range of customers in the region across multiple channels and touchpoints. Marketers that utilise automation will earn a competitive advantage in shortening time to market and delivering a differentiated customer experience.
What are the latest marketing automation trends in 2023 and beyond?
AI technologies, especially Generative AI, will significantly influence the playing field for marketers in 2023 and the years to follow, as the industry is already predicted to expand tremendously and reach US$407 billion in 2027. AI can dynamically generate applications, landing pages, and web pages; create personalized emails, marketing collaterals, and images; create personalized customer experiences across all touch points; uncover higher quality opportunities; and lots more. The possibilities are endless. Workato's OpenAI connector enables marketers to take advantage of OpenAI in their automation seamlessly.
What are the opportunities and challenges for marketers in 2023 when it comes to marketing automation?
From engaging customers to performing traditional top-of-funnel and lead nurture activities, marketers are playing an increasingly important role at each stage of the customer lifecycle. With nearly every marketing process affecting other departments, whether sales, customer support, or product, marketers have used an increasing number of marketing applications. In fact, the average enterprise uses 91 marketing cloud services. The new challenge for marketers is learning to cope with the application sprawl and the fragmented data across them to get the most out of each. Leveraging a platform like Workato to connect all these applications and automate workflows helps transform the overall customer experience across the entire journey with the vendor.
The other big opportunity is around leveraging Generative AI to reimagine marketing processes and deliver highly personalized experiences at scale, as described above. The challenge will be around customer data privacy, regulations governing data storage and use across various regions, and mitigating possible biases. As a result, marketers will have to be cautious and implement AI in use cases that are of lower risk to start with.
How can marketers develop holistic automation plans?
For marketers to create a holistic automation strategy, they need to adopt a:
Process mindset: Rather than viewing how they can automate specific tasks, take a look at the process end-to-end and figure out how they can automate the process and, in some cases, even reimagine the process with automation in mind.
Growth mindset: Processes need to adapt to the constant changes in market dynamics, customer expectations, and buying behaviors. Having a fixed or rigid process is a liability. As a result, automation must also embrace change and should be developed to accommodate modifications as circumstances change.
Scale mindset: Automations have traditionally been primarily the responsibility of IT, which brings with it two key issues. Firstly, IT teams are neither marketing nor marketing process specialists. Secondly, IT teams are already overburdened with projects from across the organization, and in certain circumstances, marketing automation requests are not the highest priority for them. To drive automation at scale, the IT team must enable marketing operations and other marketing teams to design, adapt, and expand their automation while guaranteeing security and governance.
The above considerations are important for marketers to successfully adopt a holistic automation strategy to drive end-to-end outcomes (like personalized customer experiences at every customer touch point) at scale faster.
A good customer example is HubSpot, a leading marketing, sales, and customer service platform. Hubspot needed to enable and support organization-wide integration builders and sought to consolidate disparate databases, existing integrations, and automation onto a single, scalable platform. They turned to Workato to automate the entire business. While the original use case for Workato was in enabling more efficient customer interactions, HubSpot eventually utilized Workato to automate across the entire business for HR, marketing campaign automation, finance processing, procurement, and IT helpdesk. Workato allowed Hubspot to deploy solutions quickly without being bottlenecked by IT.