Small and medium businesses will undoubtedly benefit as influencer marketing is an effective way to overcome the issue of creating social media content, says Samuel Vanel, Director, Southeast Asia, INCA, in this interview with MartechAsia.
The Influencer Marketing game has changed in the last couple of years. The new crop of micro and nano influencers are giving the mega influencers and stars a run for their money. How did the scales tip in the favour of these influencers with a lesser number of followers and how can brands leverage their power effectively?  Samuel Vanel, Director, Southeast Asia, INCA, gives you a low down on this new trend in Influencer marketing in an exclusive interview with MartechAsia.
How has the Influencer marketing space evolved in the last few years?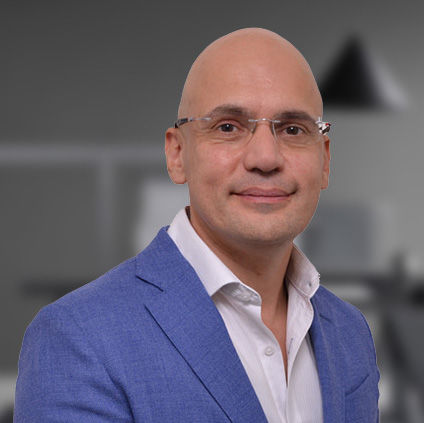 In the last three years, we've witnessed three major developments where there was a shift in the landscape with 1) growing social media content consumption, 2) new distribution channels popping up and 3) a stronger link between influencer content and e-commerce. We have also witnessed the brands' investment into influencer marketing grow by more than 100% each year in some areas such as beauty and skincare.
Nano and micro influencers, in particular, have benefited from the considerations raised above. Firstly, as a result of new channels such as TikTok, content takes precedence above the number of the influencers. The chances of micro and nano content being seen are about the same as massive influencers. Secondly, channels such as affiliate marketing, while still nascent, rely heavily on nano and micro influencers. Thirdly, content boosting is rendering followers redundant, and this may cause brands to refocus their selection criteria from size to content quality.
What makes the APAC region different to the rest of the world, when working with influencers?
When comparing Asia-Pacific to other markets, due to the latter's high use of social media and being a mobile-first region, this market currently leads the globe in numerous areas, including social commerce.
Nano and micro influencers are also typically easier to activate here than macro influencers or celebrities as they accept to work through automated tools. This allows execution of large amounts of content and also activation of other models such as affiliation.
How to choose a suitable Micro or Nano influencer for your campaign? Is it more effective for certain brands or market segments?
In my opinion, there are two types of nano and micro influencers. Those who have a special ability for content production or knack for selling are picked on a case-by-case basis depending on their unique qualities.
Those who do not meet the aforementioned requirements or have a substantial edge must be gathered in large numbers in order for a campaign to have a major impact. Those influencers usually accept to work through automated tools for briefing and content validation making it possible to aggregate them in large numbers for campaigns or to build brand communities.
Nano and micro influencer activation is best achieved through particular community development, in my opinion. It's in this circumstance that a brand develops a true connection with a network of 'advocates', who may be compensated with items instead of financial transactions.
What is the impact of AI in Influencer marketing?
AI has become a must-have tool for influencer marketing. With millions of pieces of content being generated every month, it is nearly impossible for a planner to grasp a trend without the assistance of AI technology that categorises content and creators for it.
And what do you think the future of virtual influencers is in Asia?
In comparison to their Western counterparts, virtual influencers in Asia may still be in their infancy. However, with the new algorithm favouring content over followers, I believe virtual influencers have a chance to thrive if they can generate interesting and engaging content.
How can we measure success for influencer engagement?
With numerous platforms, analytics, and the difficulty of assessing all content metrics, this is a real challenge for the industry. While we are a data-driven firm, we have experienced the limitations of relying purely on analytics. Today, our current definition of success for influencer engagement is a straightforward formula.
(Relevance + Content Quality) x Reach = Impact.
What are your top 3 do's and don't for influencer marketing when speaking to a client?
Firstly, conduct a competitive and category analysis to determine the best planning parameters for the brands. Secondly, make sure that authenticity and efficiency is front and centre of the campaign. Lastly, improve the distribution and consumption of the branded content to maximise the investment.
Do not rely on size of influencer and number of followers – relevancy and content quality are more important. The demographics of influencers do not correspond to the demographics of influencer audiences. Do not rely on intuition when making a selection – Request an influencer audience to optimise targeting. Do not attempt to control every element of creation – Influencers are effective because they know best what material will resonate with their target audiences.
Is Influencer marketing only for big brands or businesses? Can SMBs also benefit from it?
Small and medium businesses will undoubtedly benefit as influencer marketing is an effective way to overcome the issue of creating social media content. Establishing a tight collaboration with micro content providers is a sensible approach for SMBs.