MartechAsia brings you the story of how consulting company Deloitte Singapore collaborated with video platform Viddsee to launch two films in support of female leadership.
In June 2021, Deloitte Singapore partnered Viddsee as part of their initiative to empower and support women in the workplace. Through two short film series spotlighting strong female roles, they hoped to inspire and empower the next generation of young girls and women by celebrating and telling authentic stories of women who defy all odds to find their own voice and their own place in the world.
The two short film series were launched through the #fACE campaign, an initiative by Viddsee and Deloitte to help girls and women access the right skills and opportunities.
Why is Deloitte Singapore championing women leadership through films and how Viddsee uses film to help brands tell their story? To find out, we spoke to Derek Tan, Co-Founder, Viddsee and Jeanette Juay, Marketing & Communications Director, Deloitte Singapore. In this exclusive interview, they share how this collaboration happened and what can marketers learn from this experience.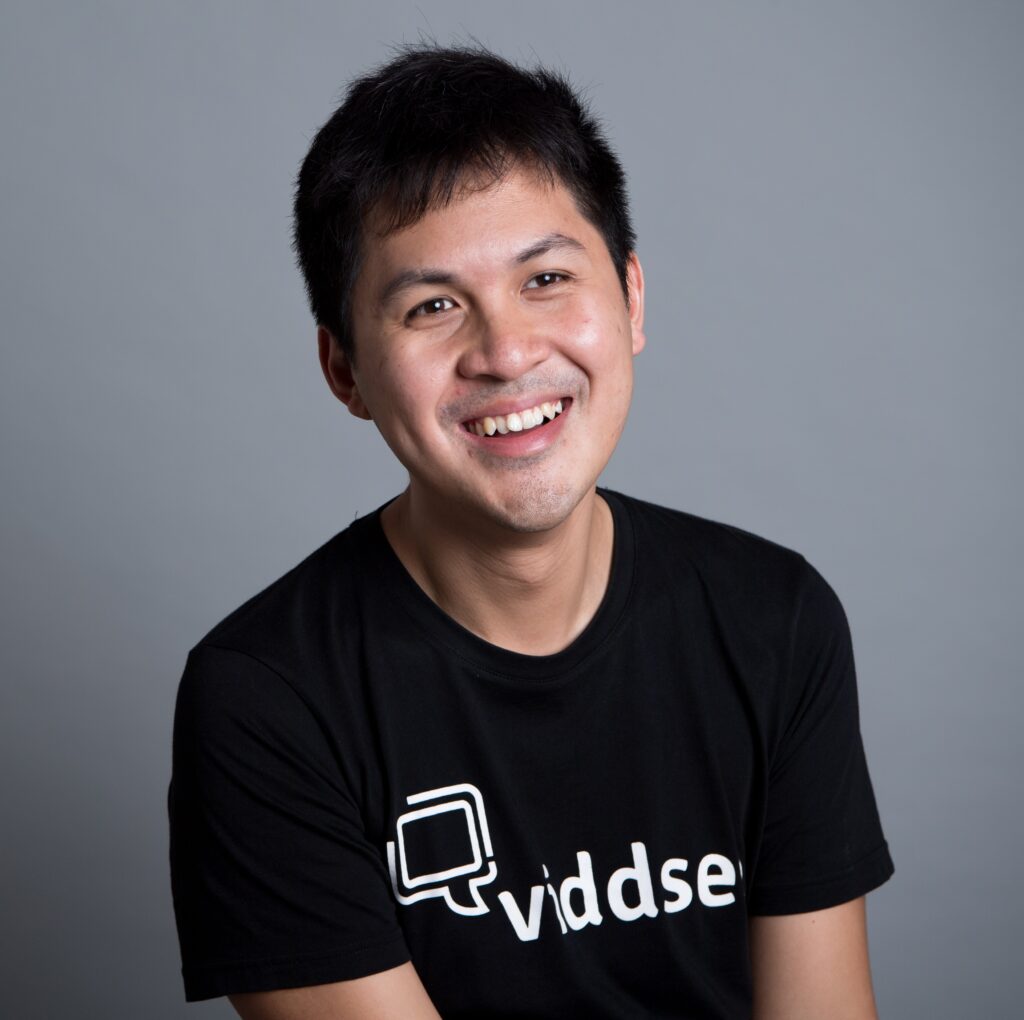 Please tell us about the Viddsee and Deloitte collaboration? What does the collaboration aim to achieve? How did this collaboration start? Did Deloitte come up with the idea of a film series?
Viddsee: The Viddsee and Deloitte collaboration came about due to common beliefs in supporting and uplifting female talents. At Viddsee we've always wanted to do more in championing authentic female stories and filmmaking talents, and this year we launched original content programmes to help us do so. The first was Anatomy of an Athlete (AOA), under our social documentary pillar VOICES where Viddsee focuses on social topics to spotlight through film every year. The second was Ambition, a drama anthology series where five local female filmmakers created short films about their perspectives on modern female stories.
Seeing the potential impact that AOA and Ambition can drive in gender discussions, we were fortunate to find a like-minded partner in Deloitte who also believes in supporting female stories. When we shared the content with them, they saw how it could make a positive impact for women in Singapore and came on board the project with us. Through active discussions between both teams, we then conceptualised the #fACE campaign to better encapsulate both series and also launched wide-ranging digital activities to engage the public. We've also created lesson plans related to the content that educators can freely access, in the hope to create more conversations around gender perspectives in the classrooms as well.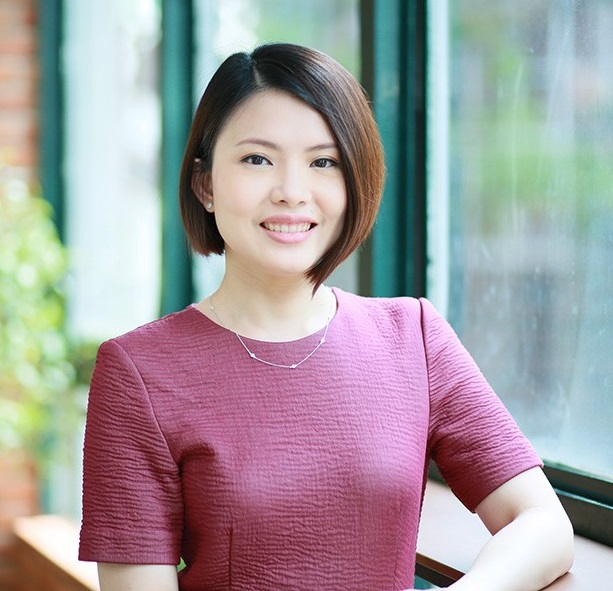 Deloitte: Even though women's voices have shaped history, they have not always been at the forefront, and inspiring stories are left untold.
Our youngest generation needs to hear these amazing stories and become inspired to make a difference in whatever they choose to do. We believe that an effective way to reach them is through accessible platforms such as video series (like this one) and social media. Our collaboration with Viddsee made this possible because of their audience and reach. We are also glad to be able to provide further support to the art community through this collaboration.
Storytelling helps with learning because stories are easy to remember. The videos produced will be used by educators to influence, inspire, and teach. This is meaningful as it aligns with Deloitte's WorldClass initiative that seeks to impact 100 million futures by 2030 by providing quality education and skills development opportunities.
Besides this collaboration with Viddsee, another example of how Deloitte is inspiring and empowering youth is our recently launched SheXO Young Leaders Challenge in Singapore. This challenge invites female undergraduates from local universities to propose solutions that address diversity issues and positively impact women in the workplace. The challenge is spearheaded by the SheXO Programme that has community outreach initiatives, training academies, and established networks to create a supportive environment for professional women and inspire them to advance in leadership roles.
Were there any challenges in shaping up this project?
Deloitte: The key challenge was finding the best profiles to be featured, as there was a great pool of stories to choose from.
How should we see this project as a marketing campaign? Was there a defined target audience for it or a defined set of metrics?
Viddsee: This campaign was targeted to reach the youths in Singapore aged 13 to 34 years to inspire the young. To increase the campaign's reach, customised content strategies (based on the short film series' storylines) were developed and pushed out on other popular social media mediums such as TikTok, Instagram, Youtube and Facebook. For example, short exercise workout videos were suggested by athletes from Anatomy of an Athlete and published on TikTok and Instagram.
This campaign was also targeted to engage working professionals and corporates, Viddsee's quarterly webinar (held in end September) was on a similar theme – female empowerment. This included speakers from Deloitte as well as Viddsee's filmmakers to discuss the opportunities and challenges Singapore women have in craving out their careers, and more importantly how corporates and leaders can help further this initiative in Singapore.
As part of the pre-launch, activities such as a filmmaker and an athlete workshop, and two online series premieres on FaceBook were organised to encourage conversations about the film and about the themes addressed. Through such activities, we hope to create a safe space (possible as people can make inferences to film characters in Ambition) where people could think about the possibilities and challenges in supporting female leadership in the workplace and encouraging women to pursue their dreams.
Through both the fictional drama (Ambition) and the documentary series (Anatomy of an Athlete), we hope that the dramatised stories will inspire others to think about their own abilities, and support female empowerment in the real world.
What lessons other marketing heads or CMOs derive from this kind of project?
Deloitte: There is an increasing demand for organisations to prove how we are making an impact, supporting the community, and achieving results beyond just profit, and it is important to seek out meaningful collaborations that would further the cause in line with the organisations' own purpose and values.
Such projects are not just about generating content. There needs to be empathy, and the marketing efforts should have the ability to share what someone else feels. It is about making narratives that inspire and touch lives, and ensuring that the story resonates in the minds of our audience.
Are there any such more brand-related projects that Viddsee would like to highlight?
Viddsee recently achieved recognition (Bronze for Most Creative – Government Sector/Non-Profit Marketing at MARKETING-INTERACTIVE's recent MARKies Awards 2021) for the "As One" campaign — a collaboration with Gov.sg to capture the Singapore experience during the global Covid-19 pandemic. We manage to translate inspiring personal stories into film, capturing the human experience to resonate with the audience.
Oftentimes in a crisis, the general public may fall into some confusion as situations change rapidly, affecting day to day events. We hope that we help people have some sense of what's happening and to better appreciate the work-behind-the-scenes, the challenges other people are experiencing and to show some kindness in a difficult time which affects everyone.
About the films:
Anatomy of an Athlete is part of Viddsee's social documentary pillar VOICES, and the series highlights and celebrates Singapore's female athletes to shed more light on their inspirations, journey and personal stories in their sporting pursuits. Athletes featured include Deloitte's own employee and Olympian Amanda Ng (Windsurfing), as well as Farhanna Farid (Powerlifting), Jen Goh (Golf), Leona Hui (Boxing) and Martina Veloso (Shooting). "Anatomy of an Athlete" premiered on 21 July on Viddsee.com or on its mobile app.
Ambition is a 5-episode drama anthology that spotlights Singapore female filmmakers and their perspectives on modern female stories. Authentic, personal and thought-provoking, the series hopes to engage a broad spectrum of female audiences and explore what it means to defy expectations in today's context.