Can CMOs become an informant for their leadership team and help them with all the touch points in everything they can see in terms of conversion, data, and territory? Stephanie Dechamps, Marketing Director for APJ at Boomi, shares her insights on the martech trends shaping the market in this exclusive interview with MartechAsia.
MartechAsia interviewed Stephanie Dechamps, Marketing Director for APJ at Boomi, a leading provider of cloud-based integration platform as a service (iPaaS), where she shares her multi-region experience as a marketer and offers a deep-dive into her secrets for making sense of data to drive analytics.
Stephanie started out in journalism and then moved into AdTech and MarTech. Her career took a turn when she began to explore how data and automation can nurture marketing efforts and drive revenue with that intel to accurately identify market gaps and consult on those opportunities.
While taking on the helm of the local marketing business is not a simple feat, Stephanie's five-year tenure as Marketing Director at Oracle made her the prime candidate to lead Boomi through its next phase of growth.
The interview was conducted via Zoom. Here are excerpts from the interview: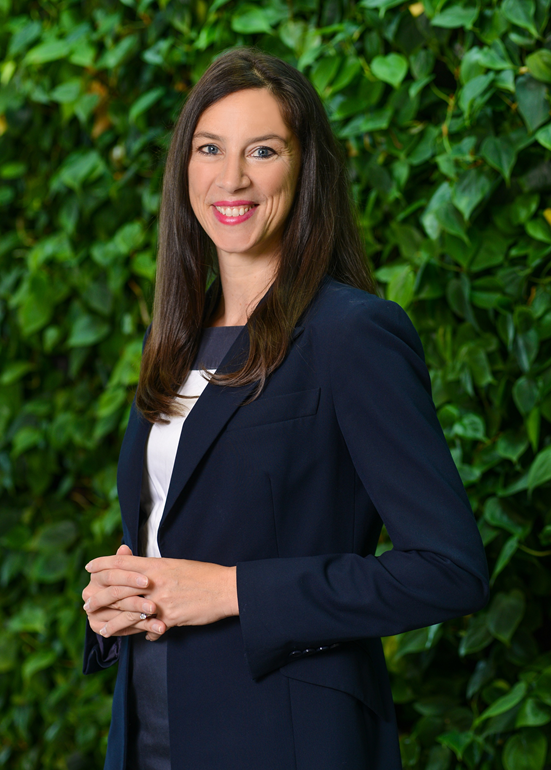 Good morning, Stephanie. Welcome, thank you for talking to Martech Asia. Let's start with your own introduction and tell us a little bit about yourself, your background, and your current role. What's a typical day like for you these days?
I actually come from a journalistic background. I started as a business and political journalist and when I moved to Singapore, I moved into social media, more like an executive social selling program, and then from there to digital advertising. Then I continued moving from there and I got really interested and attracted by data, I was super happy to look at clicks and responses, as opposed to when I was a journalist for a newspaper – I had no idea who was really effectively reading my papers. So I moved from social media to digital to actually into the field. When I was in the media agency, I was really interested in the ad tech structure. I really wanted to understand what was happening after with the leads, and the follow up on the lead. So I had the opportunity to go to Oracle and then I could play with all their martech applications, which was really great, it allowed me to go deeper into the marketing framework.
My move to Boomi is a chance for me to work with a marketing team and bring them to the next level of marketing by using all this data that's available. In terms of my day to day, I still have a lot of meetings with my team aside from events, PR customer advocacy, and partner marketing. And when I don't do that I'm working on the marketing framework. I try to establish that data-driven framework. I'm connecting a lot with the other leadership team to make sure that we also speak the same language in terms of data – that what we define a lead is a lead and an opportunity is the same opportunity – so that's probably like more in terms of my day to day. I would say in terms of the changes from the previous role, at Boomi I'm now also responsible for PR partner marketing, it's a bit new to me. So I'm really responsible for everything marketing and communication for marketing in the APJ region and for all the portfolio of products of Boomi.
Thanks for sharing your insights on your previous role and current role. Let's talk about the pandemic little bit because I think it has affected everything in our life, business, governments, all aspects. Because of the pandemic right now, we hear more and more about data, customer experience, customer journeys and all that. How do you think you know it has affected the market and the businesses especially in terms of Boomi itself? Before COVID, and after COVID, what changes do you see you know, in terms of your own products and services?
Well, probably that they are even more relevant than ever. In the sense of what Boomi is selling is iPaaS – its integration of data is for companies that have hundreds of application and (database) data in different places on the cloud or on-premise. Boomi is there to help to connect those applications and databases with each other. So as a lot of companies that are selling cloud, Boomi's importance has grown even bigger since the pandemic, because everyone is working from home, you need to have access to everything outside of your site and everyone is working in different locations.
Earlier Cloud Solutions providers had to explain the advantage of cloud, now it's a given. "upgrade to cloud" is not a point of discussion anymore, it is a necessity. Providers of solutions to improve customer experience don't have to convince their customers of its benefits. Now, if companies want to continue to offer their products and services, they have to how they know how best serve their customers. Also, as employees work remotely, a lot of companies are changing their HR policies.
So you need to have integration of data, and you need to get integration to be secure. From Boomi's perspective, supporting that transition, or supporting that change if it hasn't been done, it's now even more important than it was before.
That totally makes sense. Like you said, there's no discussion now, organizations have to move to the cloud. But are there any challenges in this process? For example, some companies are invested in data centers and it's a matter of cost and the stuff moving to the cloud. Are there any challenges that you feel are still holding things back a little bit?
The solution is needed, it's more a question of how — to get to that solution. So you will have data privacy, it's really big issue and very important. How to implement cloud applications/services in certain countries that want to have the data centers based in their own territories. A lot of Cloud providers are now getting to the point of having those big data centers in each country, to get national security issues sorted out. Other than that, it's really more a question of convincing and for Boomi it's establishing our brands in APJ.
If you don't mind, can you talk about an example or a client that your company has served, especially in the last two years, to bring them up to speed and to bring them to the cloud with your provision of services and how it does help them excel in their business?
I can give you an example of Native Union in Hong Kong. It's a technology accessory company. They're trying to do a work-from-anywhere type of lifestyle so they implemented Boomi and they wanted to automate the ecosystem to scale the operation. They were able to achieve a double digit growth in terms of driving sales with the Boomi AtomSphere platform. The processing time for ordering has dropped from three days to one, when you work in e-commerce it's a massive step up. They were going very fast to market with the Boomi AtomSphere programme without having to require additional technical resources.
Let's take a step back and look at the larger picture. Since most of our readers are martech professionals, according to you, what are the biggest martech trends affecting Asian businesses?
There are a few trends that maybe were there before, maybe the foundation was there before, that I would say are a work in progress. I can give you a few examples. Let me start with account-based marketing (ABM). I remember the time when I was working at the agency, when account-based marketing was, from a technology point, a new thing. They started in the US and then they tried to implement it in Asia. At that time, because it was the very beginning of it, the first question we had to vendors was "How big is your database? How many accounts can you really match with the list?". And that has really evolved from a very basic account-based targeting at the beginning to getting really more refined, being able to add a layer of intent data, adding some layers – not just looking at accounts, but also adding a layer of contact at the individual level. So that has been really an amazing improvement, I would say from a technology perspective, which then allows us to, with confidence, work with several vendors as well.
In the beginning, we had the early adopters, the early vendors that were offering a very basic approach. And now you can almost go back to most of the vendors and say, "Can you do account based targeting?" "Oh, yes, we can." (That would be the usual reply now) Similarly with the media as well – originally, it was not really something we could do. But because everyone is doing that, then basically, the whole ecosystem has adapted to being able to offer account-based targeting. That has become really accessible and mainstream.
The other thing to move forward, I would say, once you have the data, which is at the account level added with the intent data, you can start building a propensity model. Some companies do have it, some companies don't have it, or some companies have the basics of it. Once you have that propensity model, this is really where you can bring ABM to the next level, because internally as a company in your own marketing team, you can use that propensity model to start targeting… The propensity model is probably something that is going to become bigger and bigger.
And that leads me to another trend. We talked about delivering a personalized customer experience. It's definitely something that has moved even prior to the pandemic from the B2C environment. As consumers to the B2B world, we're expecting to receive the same kind of experience – we are expecting the company that reached out to know about us and connect the data dots within the different departments. How do we use that in marketing, is that personalization? And I will say that personalization at scale is probably the next big thing. I've personally tried it and I haven't really been able to succeed, it's really tough. You can have data and you can have as much data as you want. But, imagine that you have to first look at all your personas and you might end up having 16 personas. Literally, I think I had 24 personas because I wanted to go very granular. And I realized for each persona, I need to have a different type of content, then I need to create that content. I don't have an army of editors to write content, right? And it's just becoming really expensive. You have to build different user journeys for all of them.
There are some tools that are helping now with AI based on semantics and languages to be able to help you to change and tweak the content. But it's not there yet – it still sounds like it's not a human who has written that letter to you or that email to you.
From a data perspective, we'll have to see how it evolves. But it's getting more and more difficult, with the data privacy rules being more and more stringent and more difficult. In APJ, we have a certain set of rules which is already more strict than in the US. Europe has GDPR, which is another beast. This is going to make our life difficult to have a database up to date, a proper clean database that we can keep reaching out to.
Keeping a clean database is not an easy task. Companies are struggling with that. I wanted to ask you about the role of AI and ML that's driving this whole hyper personalization business, but I think you partially answered that. So let's close it with this question: As we move into the next year, the environment might change slightly, things might open up, COVID-19 might slowly fade out. Going forward, is there any advice that you'd like to share with your fellow CMOs or marketers, what factors they should keep in mind?
Everyone cannot wait to go back to in-person events. Everyone is looking forward to that in B2B marketing, and B2C as well. Because of the move to everything-digital, there is a massive fatigue, and no one wants to attend a webinar anymore. When we say less is more, it's probably even more relevant – give me an on-demand webinar and I'm going to consume only what I'm interested in. That's really more specific for the pandemic. What was interesting is to see that people were getting more resourceful and trying to be inventive – what can you do to make it more interesting and appealing, what will be your draw card of your webinar to make it a bit more appealing? And the consumption indeed has definitely been the on-demand portion. The digital portion is now completely fully established…
The other thing isyou need to speak the language of the stakeholders of your board… And beyond talking about your contribution to pipe, can you talk about your contribution to revenue?
That's probably the biggest challenge I see now and where we could try to progress, and it will be based on data. Can you accurately forecast the revenue that marketing will provide? We're still forecasting pipeline at this stage, but can you actually and accurately forecast revenue? This is not specifically to the pandemic but really more like the next big step. Again, with all the data you have at hand, as a marketer, as a leader of marketing, there's so much data available for marketing, and we're looking constantly at data. Can you become an informant for your leadership team and help them with all the touch points in everything you can see in terms of conversion, in terms of data, in terms of territory? Can you actually help to tell them what's most likely to convert type of targets, and help them to define the segmentation for the next territory planning? So, can we then become an advisor and a trusted advisor in that sense?
That's probably the next step in marketing. The CMO becomes a trusted advisor, a source of information for the sales team.
Excellent. Great insights, Stephanie. Thank you very much.