A competent Chief Digital Officer on board means making the best use of technology to solve critical business problems.
Today's changing digital landscape is propelling organizations across the world to deliver excellent digital product experiences. In order to meet the ever-evolving customer expectations, organizations have ramped up their digital business initiatives in response to the disruption caused by the pandemic.
While digital transformation is a technological change, it is also a cultural one at its roots. It essentially requires going beyond introducing new technologies that enable innovation and influence the working style and mentality of every person in an organization. As an agent of this change, a new C-suite position has emerged in the last year or two: the chief digital officer (CDO).
In today's competitive space across industries, companies are setting targets for enterprise-wide digital transformation & excellence, hence acknowledging the importance of a CDO. A competent Chief Digital Officer on board means making the best use of technology to solve critical business problems. CDO as a title is a relatively recent one in most organizations – a senior leader whose main responsibility is to drive the cross-functional transformation of her/his company to a fully digital enterprise.
Over time, the role of a CDO has evolved, and he/she is expected to have a hold over the proper utilization of technology and digital tools to bridge the gap between "old" and "new". With their role more important now than ever, many organizations will need to move beyond a vague, ill-defined, or outdated job description and enlist well-definedresponsibilities that should be part of a CDO's job description. Essentially, this means keeping the customer at the core – by engaging with them, listening to their feedback, and utilizing their unique role of improvising customer experience.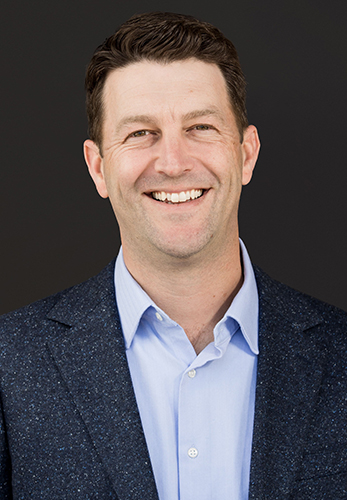 In most organizations today, CDOs effectively cross-collaborate with C-suite executives for a better outcome. Hence, it is crucial for the top management to understand the changing dynamics of the CDO role in recent years.With CDOs mostly reporting directly to the CEO, it becomes the CEO's responsibility to set the right expectations and provide the CDO with a platform to bring out the best results through his job role. It is also ideal that the CDO works in tandem with other C-suite executives for efficient navigation of the organization's goals. Here are some suggestions on how this can be achieved:
Having well-defined goals for the present & future
To digitize a company, simply transforming everything analog into digital is not enough. Therefore, in order to succeed in this path, a company must first map strategic interests and objectives in order to create a compelling digital strategy for the company's future.
The CEO & CDO should together find solutions to recent market problems, identify beneficial digital technologies, understand changing customer patterns, and more. Once these are better evaluated, CDOs must step into execution and distinctly formulate KRAs.
Instilling the culture of customer obsession
Despite society having made significant strides towards globalization and a strong technology-oriented future mission, it is no surprise that the human element has not lost its sheen. Customers of today are demanding better experiences from the organizations they do business with, and companies must meet, if not exceed, those demands in order to stand out from the crowd.
As a C-suite leader, driving change with customers in mind is key to success for a CDO. The CDO needs to invest her/his efforts towards creating strong relationships with the customers s/he serves. By combining tech expertise with real-world human insight, CDOs will be better positioned to tackle the new normal and deliver tangible business value.
Eye for Innovation
Other than a customer-obsessed vision, out-of-the-box thinking is one of the key attributes to consider while building something that you intend to convert into a success. A good CDO will thus, have an open mind to taking on new risks and harnessing different technologies with the aim of finding the best way to integrate them and convert the opportunity in favor of the company's success.
Digitalization will only continue to grow as a vital aspect of business development. In this light, it is imperative for organizations to heavily invest and hire the right person for the job, who understands the importance of the above-mentioned steps in his/her position. Expectations are higher than ever on the CDOs of tomorrow – with the world looking at them as they take the lead in driving the digital change necessary for each organization to make its mark out there.