What organisations need to look for when modernising their web content management systems.
Across the Asia Pacific region, there is a growing awareness of the role content management systems (CMS) play in building and publishing high-quality online content. Reflecting this, a Research and Markets study forecasts that the web content management market will grow at a CAGR of 16.6 percent from 2021 to 2027.
This was further reinforced by consumers' increasing demand for content and omnichannel experiences. Furthermore, a report found that omnichannel spending made up 57.6 percent of total retail sales in 2022 and is expected to further grow by 21.2 percent by 2026.
With the digital landscape changing rapidly, legacy CMS like WordPress and Drupal are no longer adequate at delivering unique and exciting content. To overcome this, businesses need to transition to modern solutions in order to keep up with evolving user expectations and business requirements.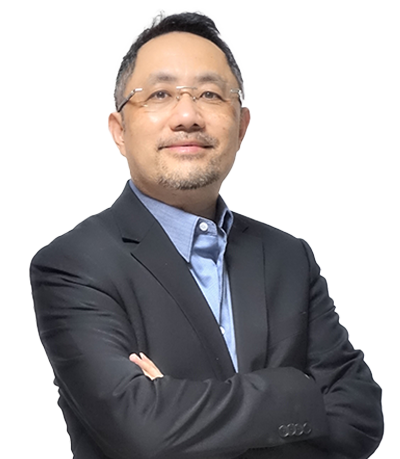 The problem with legacy CMS
One of the main issues with legacy CMS is that it is held back by JavaScript, which slows down page load times and deteriorates Core Web Vitals (CWV) that determine the overall customer experience. Multiple theme files and CSS complexity also make it difficult for organisations to optimise page speed. As a result, websites will be moved down the search rankings over time.
Besides that, legacy CMS have limited functionality and scalability, making them incapable of adapting to ever-evolving user expectations. With legacy CMS, websites can only handle a limited number of pages, and in order to add new content, organisations need to pay for hardware upgrades and software licenses. Furthermore, they are not optimised for modern devices and systems, making it harder for business teams to make the necessary changes and deliver omnichannel content.
Finally, older versions of legacy CMS platforms may lack vendor support, causing organisations to miss out on the necessary security updates, bug fixes, and new features that are otherwise available on the latest versions. However, simply migrating to these versions is not an easy matter either, as developers need to spend significant time and resources redesigning their web and mobile content completely. A modernised, headless CMS, on the other hand, enables organisations to retain their existing content infrastructure while giving them the flexibility to integrate new experiences.
Best practices for CMS modernisation
Before modernising CMS platforms, though, it is important to note that there are various approaches that suit specific needs and goals, be it improving user experience, reducing page load times, or delivering better features.
Choosing the right one requires application leaders to assess their options carefully. In particular, they need to determine if the chosen approach can meet specific requirements, including business fit, the added value it provides, and ease of use, before making a decision.
Once a modern CMS platform is installed, application leaders should decouple their frontend and backend coding, as it prevents disruption of their content and data management capabilities during the digital experience building process.
Achieving this requires a composable CMS architecture that allows developers to integrate and combine pre-built components without rebuilding the entire system from scratch. By harnessing this modular and scalable setup, organisations will be able to deliver new features seamlessly.
Moving CMS platforms to the cloud is also another recommended measure for organisations looking to boost applications' flexibility and security. By utilising features like MVC support, template engines, and CI/CD pipelines, organisations can continuously deploy new web and mobile features. Combined with risk mitigation and security intelligence capabilities, they can protect their content from rapidly evolving threats and minimise service downtime.
Lastly, combining CMS platforms with other systems and digital channels can create a more unified and personalised customer experience. For example, .NET Core acts as a technology backbone for developers to build modern, scalable, cloud-ready apps that can meet digital experience goals.
Legacy CMS suffer from multiple issues that make them unable to meet ever-changing customer requirements, expose systems to cyberattacks, and slow down content performance. To survive today's highly competitive business landscape, organisations must not delay modernising their CMS systems with a well-thought-out strategy.
Not only will this solution win new customers and retain existing ones, but organisations can also achieve efficient workloads and better security for their websites and applications.