In this interview, we explore the reasons why social commerce is rapidly overtaking e-commerce and its impacts on the "new norm" marketing in APAC, with Sega Cheng, the co-founder, and CEO of iKala.
The COVID-19 pandemic made social commerce even more in-demand as people resorted to digital technology to communicate, read the latest news, and avail products and services. While e-Commerce is a high-street store over the web via online stores, social commerce takes a frictionless shopping experience over social media networks.
How Social Commerce and E-Commerce co-exist?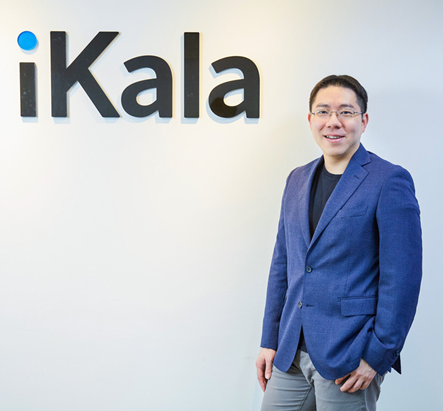 "While social commerce is gaining popularity, I believe it will co-exist with e-commerce in the foreseeable future with quite different customer journeys respectively," said Sega Cheng, the co-founder, and CEO of iKala, an AI-driven digital transformation solutions provider. "For e-commerce, customers come from search engines and brands' owned media. In social commerce, social media algorithms play an essential part to the social customer, helping them sift through content and deliver 'relevant' ones rather than random posts."
Modern consumers can engage, discover, explore, and purchase products without leaving the social media platform. It's a convenient, fast, and simple way of availing products and services that also opens many promising opportunities for retailers.
"However, brands find it hard to understand the secret behind algorithms with social media platforms continuing to update and amend them," he added. "A great way to harness the erratic algorithm updates is a robust influencer marketing programme. Algorithms favor high engagement and quality content, and influencers are best in creating engaging, relevant content that fits the criteria–which is why influencer marketing plays such an important role by discovering the right influencers to do social selling in the first place."
iKala Social Commerce Study in SEA
iKala conducted a study that shows that even though e-commerce (91%) remains the preferred shopping platform of Southeast Asian consumers, social commerce (78%) surpasses traditional retail.
Southeast Asia already has avid social media users worldwide, who have taken their shopping needs on social media platforms fast since the pandemic outbreak.
Also, social technologies differ from one country to another. For instance, more retailers in Singapore use chatbots for automating order creations. Thai retailers, on the other hand, used AI-enabled order management systems. In addition, the Philippines and Vietnam leverage tools for payment reminders.
Even if the pandemic subsides and brick-and-mortar businesses resume operation, social commerce will continue increasing demand and eventually supersedes e-commerce if the latter remains stagnant.
Influencer Marketing
Consumers quickly embraced social shopping during the pandemic crisis. More and more brands sell products on social media platforms without navigating buyers on their official websites, e-commerce stores, or any other browser.
Therefore, businesses must provide a high-quality social media experience. Brands should engage and like their customers' content because user-generated social content can help improve conversion rates and customer engagement with the help of influencers.
Cheng explained the role of influencer marketing in social commerce. "To step up your game in social commerce, retailers can differentiate themselves and build deeper connections with consumers by incorporating live shopping technologies and influencers into their social selling plan," he said. "After all, social media is all about people's influence and trust. Learning how to harness the power of influencers, building trust with consumers, therefore, trust in the brand and product is a crucial task for every brand."
Social media has become a reliable source of product ideas as more consumers share their unbiased feedback and real-life brand experiences. Because consumers can read and watch their friends and family using or endorsing a product on social media, these brand experiences can greatly inspire and influence people's shopping behaviour.
iKala's CEO also explained, "In the meantime, social media giants have recognised the commerce trends by adding new features for purchases to happen within their apps, and influencers are now able to tag products directly. That turns hiring influencers from 'upper-funnel' marketing techniques to be more 'bottom-funnel' for many brands. This is especially true for those brands eager to build connections with younger consumers. Generation Z is a digital native and extremely connected online."
Indeed, the COVID-19 pandemic breaks down physical presence and opens up new digital interaction. Hence, consumers spend more time on social media to find information, connect with friends, and even shop. Now, brands have a great opportunity to boost their direct-to-consumers (D2C) marketing strategy by hiring influencers to enhance brand trust and favourability.
Conversational Marketing
A chatbot mimics human conversation through text chats or voice commands powered by artificial intelligence (AI). Chatbots allow businesses to engage with customers and implement conversational marketing, which is essential in social commerce.
Potential customers don't need to go through lengthy lead capture forms with conversational marketing. This dialogue-driven and customer-centric marketing strategy drives customer engagement, improves customer experience, and boots business revenue. Conversational marketing helps companies establish stronger and long-lasting customer relationships via real-time social media conversations in social commerce.
Consumers and marketers in APAC give high importance to social commerce. Modern shoppers are greatly inspired by social media, reshaping how consumers earn product ideas and discover high-quality, affordable goods and services. Hence, marketers try to revamp and boost their social media engagement and marketing strategies to keep increasing demand for social commerce.