As technology advances in data collection, processing and forecasting, data intelligence will play a greater role in connecting related data to discover comprehensive and integrated insights than ever before., says Bjoern Kroog, Customer Success Management Lead – Asia Pacific, GfK, in this exclusive interview with MartechAsia.
What is gfknewron and what does it offer? In what ways can it help enterprises and brands navigate the rapidly-changing business landscape caused by digitalisation and massive data overload?
gfknewron is an AI-supported intelligence platform uses the latest analytics capabilities to enrich our primary consumer and retail data with prescriptive insights, to offer decision support, planning and forecasts – all within one software platform as the single source of truth. The powerful combination of data, AI powered analytics and clear recommendations displayed in the modules 'gfknewron Market', 'gfknewron Consumer' and 'gfknewron Predict' enables enterprises/ brands to react, plan, predict, pivot, and win. It gives them a significant advantage in today's fiercely competitive markets with scenario simulations to identify challenges at an early stage and to plan strategically.
gfknewron is an important milestone in the transformation of GfK from market researcher to an AI-powered data analytics and consulting company, enabled by a complete Software as a Service infrastructure.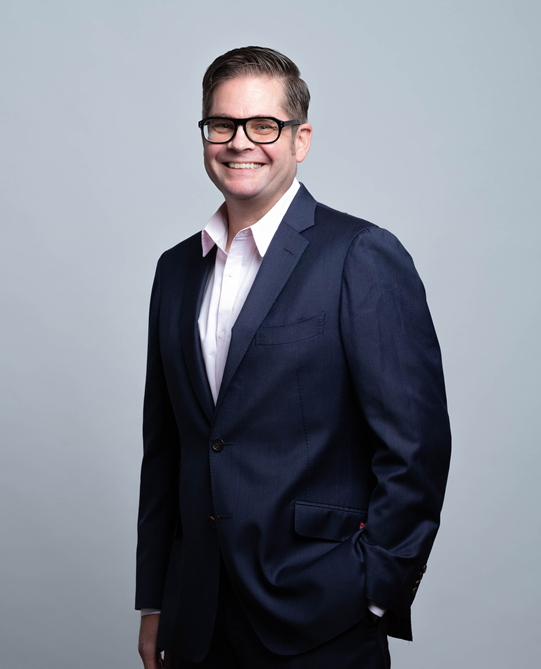 How was gfknewron conceived and developed? Tell us more about the inspiration behind it.
At GfK, we are endorsing a bold change and higher tempo of decision-making supported by digitization. We spend a lot of time listening to our clients and through combining the best talent in data and agile software development, gfknewron was created to empower our clients and their entire teams to make faster, more confident decisions to win in their markets.
We envisioned a single platform with a full spectrum of solutions that deliver the signals from the noise. We are always evolving our capabilities across data and analytics, service, integration, systems, devices and more.
The platform is extremely simple with an easy user interface that entire company can use to solve their business problems. It can save up to 30 percent of time spent on root cause analysis, plan promotions in a few clicks and understand brand premiumisation in seconds.
How is gfknewron driving a new business model and cultural shift for GfK?
With gfknewron at the core of the company's new growth plans, it is also a new business model and cultural shift for GfK to compete more effectively and remain highly profitable in today's highly volatile business world.
We started our digital transformational journey back in 2017, by building new digital and analytics products – and in parallel building internally AI capabilities by recruiting the world's leading experts in AI, design, and products. Our highly experienced engineers, consultants and data scientists have continuously pushed industry boundaries with new methodologies and measurement technologies, to help our clients succeed.
What's next for gfknewron?
With gfknewron, we have created a AI powered SaaS enabled business opportunity for our clients that will help them make much more accurate decisions at speed.
This cloud-based software platform is continuously evolving and improving with feature releases weekly. Further modules as well as the inclusion of additional market data are already being planned. This is enterprise-grade insights with consumer-grade usability.
Where are you on that digital transformation journey? What are some of the other digital transformation initiatives (both technology and people/culture-related) that you've undertaken so far?
Digital transformation boils down to being adaptive, to change the way you do it is by leveraging data, technology and new ways of working. As we learn to work alongside AI, the technology is reshaping the organizational chart by liberating workers, transforming roles, and flattening top-down company hierarchies.
It also gives us the confidence we need to move at speed in a competitive market. AI in combination with automation has increased collaboration both within and between teams as an important goal for the business. We are focused on innovation thereby changing the fabric of the company's organisational chart. The business value of AI insights extends beyond productivity wins and cost-cutting.
How do you envision the future of market intelligence to be like? How will GfK achieve that?
We are living in a VUCA world (Volatility, Uncertainty, Complexity, Ambiguity), it shows the unpredictable nature of the world at stake like the situation of COVID 19 we are in right now. Therefore, the key trends impacting our clients' businesses are disruption, acceleration, data overload and the new demands on sustainability.
As technology advances in data collection, processing and forecasting, data intelligence will play a greater role in connecting related data to discover comprehensive and integrated insights than ever before. When you think about just five years ago, probably we would not have been able to create gfknewron.
Today, the predict capabilities that we have in our gfknewron are only possible because of the computing power and the capabilities of machine learning that are available today. So, with that, we were right in time when we started three years ago to rethink how we're not just describing to our clients what happened yesterday but help them make better decisions tomorrow. That's exactly how we're bringing it together and this has been a significant achievement for GfK.