MartechAsia spoke to Dimpy Yadav, General Manager, Xaxis India, to know more about the growing integration of technology in the sphere of marketing.
The concept of marketing has only evolved, year-after-year. Technology has added new wings to it, providing more power to fly high and helping companies achieve more. Modern-day marketing technology such as polygon mapping, AI, ML, bots and others play an important role in mapping that allows advertisers to tap the right opportunity and target the right consumer set.
MartechAsia spoke to Dimpy Yadav, General Manager, Xaxis India, to know more about this growing integration of technology in the sphere of marketing. Xaxis combines advanced AI with proprietary data and proven expertise to optimize programmatic media investments and better results for the clients. We tried to understand how 2022 will be for the marketers and how technology can help them mitigate the challenge of the next-age consumers.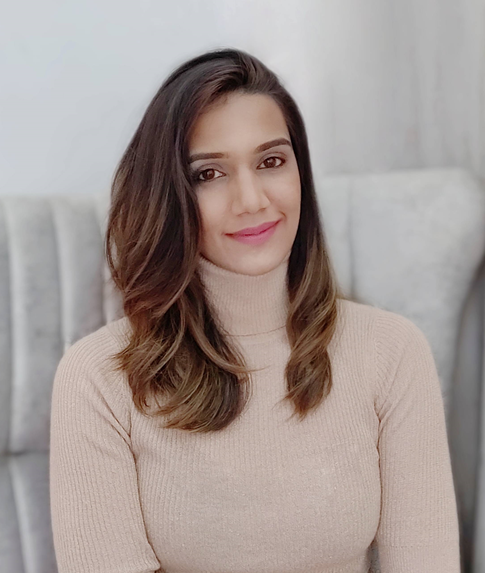 How effective are modern-day marketing technologies and solutions to various industries, especially retail during their festive sale?
India is on the cusp of a massive digital revolution that is connecting affluent customers and businesses across vast archipelagos, diverse cultures and language barriers. This new connectivity paradigm has led to the rise in the usage of social media apps, instant messaging platforms and m-commerce in this region. Modern-day marketing technology such as polygon mapping allows advertisers to tap the footprints of consumers and target them in an online world.
In addition, one of the most in-demand technologies, AI, is helping advertisers to connect with their target audience in a hyper-personalised manner by indexing unprecedented amounts of data signals in real-time. For retailers in India, the festive season is the golden period which has the highest potential to boost their revenue through the right marketing strategies. Hence, the core media pillars of data and technology remain the driving factor.
Martech has in 2022?
Marketing in 2022 will feel like a whole new world. From a lack of third-party cookies to the evolution of programmatic media advertising, marketers know they need to stay on top of the updates. Of course, new trends mean new challenges, including:
Omnichannel marketing and proper tracking of campaigns with the usage of multiple DSPs for different channels, especially with respect to the end goals/outcomes
Define in advance which network you should spend money on.
With multiple media activation channels and inventory sources, it has become a worry point for advertisers to effectively evaluate the channel mix and identify optimal targeting metrics. Such a deep level of understanding requires indexing and crunching of big data using queries which is still an unexplored territory for many advertisers.
Opt-in rules, privacy and data-sharing pose some of the biggest marketing challenges, that marketers have to adhere to in a privacy-conscious world
Ensuring consistency of creative content and branding across all online platforms and touchpoints
How can these challenges be resolved?
Most marketers are aiming to resolve the biggest challenge areas in digital which is centred around 'ecosystem complexity', 'traditional mediums for creative activations', and media channels in silos'.
Marketers are moving to the New Media Age where the core foundation of media allocation is centralised around identifying the right target audience and the data sources to activate the cohorts. Technology-led programmatic activation can help with omnichannel activation, leading to efficient cost-per-reach. With AI driving the optimisation and effectiveness in real-time, it becomes possible for marketers to plan the media campaigns which are in direct synchronisation to target audience behaviours & attributes.
What are the martech trends of 2022? How are these new trends going to impact the performance of the clients, especially during the festive times?
Martech trends of 2022 are focused around some key highlights such as:
Adopting Virtual Reality in Marketing Strategy
Increased Personalisation of Customer Experience
Indispensable Role of IoT
Artificial Intelligence
Big Data and Analytics
Rising Need for MarTech Architect Roles
Full-cycle reporting focused on measuring ROI
These trends will help marketers build a robust media strategy pivotal to audience behaviours and activate technologies that are driving impactful media outcomes.
Integrating technologies like AI, ML, automation is crucial for martech. How do you see these technologies transforming martech of the future?
There are dozens of ways marketers can harness current and future AI capabilities to make a giant impact on worker productivity and customer engagement and satisfaction. In the new age media, brands need to shift to hyper-personalisation by leveraging AI and machine learning technologies that index unprecedented amounts of real-time data points to provide highly targeted, customised and hyper-personalised experiences to consumers.
Brands should focus on marketing strategies driven by data, technology, analytics and AI to gain insights and capture audiences in real-time. Hyper-personalisation is pushing the industry beyond consumer segmentation and allowing brands to tailor their marketing approach with advanced, AI-driven recommendation engines and the connection of online and offline sales channels.
The journey of consumer personalisation for brands began with personal mailing or messaging systems, which grew into behavioural segmentation, followed by dynamic creative ad studios optimised with an omnichannel approach. Now brands have advanced to predictive personalisation dominated by algorithms and machine learning models. These models learn the consumer journey and factor in the cues based on previous visits, geographical data and preferences. Then the recommendation engines offer products or services to consumers that are curated for each person. Based on the consumer's potential to engage or convert, engines provide real-time, dynamic offers and discounts to consumers. Conversational chatbots get brands even closer to consumers' needs, and an omnichannel media approach connects the consumer's online and offline sales channels.