As consumer buying habits change, omnichannel is no longer a 'nice-to-have' and it is fast becoming necessary for brands to stay relevant. However while many marketers have moved into omnichannel marketing, creating a 360 customer experience has been tedious to manage and difficult to achieve.  Many brands continue to face challenges – particularly in breaking from silos and getting different customer touchpoints in their organizations to work together. 
Will achieving an end-to-end customer view continue to remain an aspiration? Can companies finally find a single source of truth in their data and facilitate a seamless transition for today's customers who are moving between multiple channels from online to offline? Can AI make omnichannel work better?
Kate Liew, Senior Director, APAC Marketing, Vonage, talks to MartechAsia to uncover the reasons why companies often fail with their omnichannel marketing and shares what needs to change. We also learn about brands that have been able to create a compelling customer experience with their omnichannel marketing.
With countries and businesses reopening across the region, what are the trends and push factors that are driving the need for omnichannel marketing today?
Retailers must seamlessly operate across all channels, ensuring consistent and captivating content wherever their audience finds them. Technology is becoming increasingly important in providing retail experiences and facilitating consumer experience across physical and digital channels. Retailers understand the importance of offering an excellent experience at every touch point of the consumer journey and are embracing technology to help them achieve their goals. AR/VR for virtual try-ons, live streaming, and merging digital payment methods in-store and online are all notable use cases.
Southeast Asian consumers are increasingly using mobile devices to shop, which has changed how businesses interact with their customers. A prime example of effective omnichannel marketing is Zalora. With operations in Singapore, Hong Kong, Indonesia, Malaysia, Brunei, the Philippines, Thailand, Vietnam, and Taiwan, Zalora is the top online destination for fashion in the region. The company is a unique store in Asia because it provides free returns, quick deliveries, free delivery over a specific expenditure, and a variety of payment options, including cash-on-delivery. With Vonage's SMS API,  Zalora has been experiencing consistently higher rates of mobile user acquisition, greater traffic to the Zalora eCommerce and mCommerce sites, and a decline in the "customer contacts ratio per order," resulting in a decrease in overall customer care costs.
Actively engaging social media platforms is one of the emerging trends of conversational commerce. Despite both Instagram and Facebook having a head start, social media platforms like TikTok have had a bigger impact. TikTok's expanding user base, free shipping, and cashback offers are engaging social commerce tools that help drive brand engagement. Compared to other social media platforms, the platform offers extensive educational resources to aid sellers, setting it apart. Conversational commerce is expanding thanks to a variety of resources. Text-based messaging, phone calls, live chat, voice assistants, artificial intelligence (AI) chatbots, WhatsApp and other instant messaging apps, email and video streaming are contributing to this trend.
In Southeast Asia, conversational commerce is rapidly shifting. By employing analytics to examine client preferences, putting input from the pre- and post-sale processes to use, and conducting surveys following each encounter, the experience is enhanced.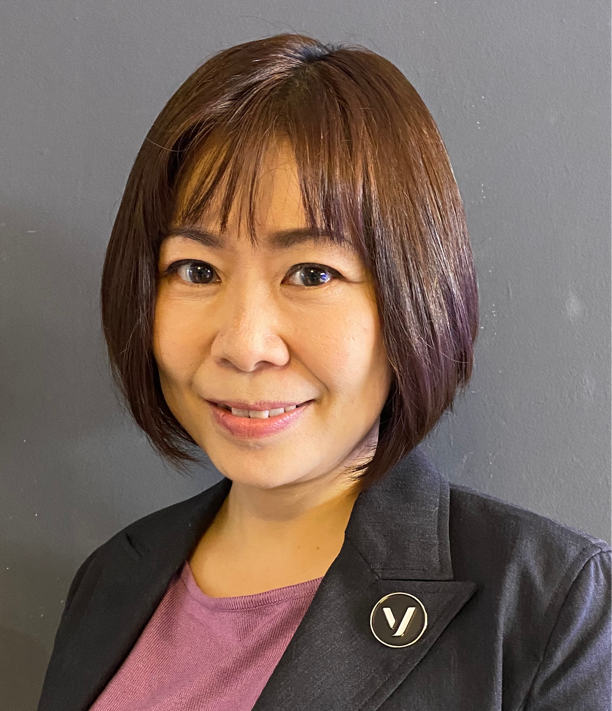 Clarins Malaysia developed a full-service customer experience platform with Vonage Conversational Commerce, powered by Jumper.ai, enabling shoppers to make purchases and consult with beauty coaches without leaving Messenger or Instagram. The result was a winning strategy that built momentum during the year end shopping season, and can drive more engagement and orders moving forward. Clarins Malaysia saw 70 percent of orders come from Messenger and Instagram throughout its campaign and the campaign yielded a 60 percent increase in gross merchandise value compared to the previous month's average.
How is customer behaviour changing and what are some the new channels that customers are now using?
Customer engagement has become smarter over time and as technology advances. TikTok, for example, gives discounts whenever an affiliate sells their products live, thereby capturing the attention of buyers. Aside from that, omnichannel retail ultimately places the customer at the centre of the many ways they can interact with your business. Regardless of the time, place, channel, or number of interactions, the goal is for the entire brand experience to leave them with a positive, memorable impression.
According to Acquia's 2022 CX report, 51% of marketers have chosen a digital experience platform (DXP) to unify the digital experience across platforms. A digital experience platform (DXP)'s integrated tools bring complicated strategies to life by providing a centralised hub for teams to design, manage, deliver, and optimise content-driven experiences across all digital platforms.
Many companies claim they do omnichannel marketing solutions but often fall short in providing a seamless customer experience.
Creating a truly seamless omnichannel experience is a complex challenge. Many companies struggle because they underestimate the intricacies involved in connecting various touchpoints cohesively. Often, they face data silos, inconsistent messaging, and a lack of coordination among different teams and technologies. A successful omnichannel strategy requires brands and marketers to consider several key factors.
What do brands and marketers need to consider when developing an omni-channel strategy? What do you see as the hallmarks of a successful omni-channel strategy?
Firstly, a comprehensive understanding of the customer journey is crucial. Brands must map out the various touchpoints' customers interact with, both online and offline. This helps identify opportunities for integration and ensures a consistent experience throughout.
Secondly, data integration and centralisation are paramount. Access to unified customer data across channels enables personalisation and ensures that customers don't have to repeat themselves as they switch between touchpoints.
Thirdly, messaging and branding consistency is vital. Brands need to deliver a uniform voice, tone, and message regardless of the channel. This strengthens brand identity and fosters customer trust. Lastly, flexibility and adaptability are hallmarks of a successful strategy. Consumer behaviours and technology evolve rapidly, and so brands must be prepared to adjust their approach to align with changing preferences and trends.
For many large organisations, the contact centre stands at the forefront of managing customer relationships but many of them work with systems and tools that are fragmented and disconnected from digital channels. This has prevented the agents from developing a 360-customer view. How can companies better facilitate a seamless transition for their customers who are moving between multiple channels?
To facilitate a seamless transition for customers moving across multiple channels, organisations need to prioritise integration and information-sharing between their contact centre systems and digital channels. Investing in an integrated customer relationship management (CRM) system can centralise customer data and interactions. This enables agents to access a 360-degree view of customers regardless of the channel they engage with. Implementing omnichannel communication tools will allow customers to start conversations on one channel and continue them on another without losing context. This requires systems that capture conversation history and insights, enabling agents to provide personalised and context-aware support.
Agent training is also essential. Agents should be well-versed in handling interactions across various channels and be able to seamlessly switch between them while maintaining a consistent tone and level of service. Lastly, analytics and reporting should span all channels. By tracking customer interactions holistically, organisations can identify pain points and opportunities for improvement, ultimately leading to a more cohesive customer experience.
Customers increasingly want their brands to respond and interact via social media. How important are social channels and platforms to the omni-channel experience? How can they be better integrated the contact centre?
If you want to properly use social media in your omnichannel strategy, you must first understand the function it plays in your customers' lives and how they interact with various businesses. Direct messages and comments, for example, allow you to engage with customers in a natural and easy way. Posting updates, sharing news, and showing advertisements can allow more people to learn about your company and share your brand with others.
When it comes to omnichannel marketing, social media essentially serves as customer relationship management (CRM). You may utilise the advantages of social media to stay in touch with customers, inform them about your business, and invite them to participate with you. This allows you to make the best use of the resources provided on social media networks.
Can AI technologies help address this disharmony and improve the connection with customers?
Absolutely, AI technologies hold the potential to alleviate the disconnect often present in omnichannel strategies, fostering stronger customer connections.
AI's data integration and analysis capabilities streamline data from multiple sources, yielding comprehensive insights into customer behaviours and preferences, facilitating personalised engagement. Predictive analytics anticipate customer needs, enabling proactive tailored interactions that enhance satisfaction and loyalty. AI-driven chatbots and virtual assistants ensure seamless and context-aware responses across channels, maintaining coherent conversations.
Personalisation is elevated through AI's algorithmic processing of customer data, creating engaging and relevant experiences that forge deeper brand connections.  Automation optimises processes, while sentiment analysis interprets customer feedback, aiding in timely issue resolution. AI-powered voice and visual recognition enriches interactions, and continuous learning ensures consistent alignment with changing customer expectations.