With digital commerce creating new business models and omnichannel marketing becoming more commonplace, the pressure is now on logistics partners to become more operationally efficient, handle inventory spikes and facilitate the tougher fulfillment options of consumers.
How can logistics providers help retailers overcome supply chain challenges and synchronize their inventory and distribution across multiple sales channels to meet consumer demand? MartechAsia talks to Tracy Liu, Sales and Marketing Director of J&T Express Singapore to get insights into how the organization is partnering and working with e-commerce platforms and marketers to enable the seamless customer experience that their consumers want.
How does J&T Express see the new retail environment in Singapore and the region? What do you see as the trends driving growth?
E-commerce is still growing in Singapore and the wider Southeast Asia region. Even with the resurgence of shopping in brick-and-mortar stores, e-commerce volume is still increasing, with more brands reaching out to us for support on B2B deliveries, fulfilment services, and warehousing. In Singapore alone, e-commerce sales are expected to reach US$14 billion (S$19.6 billion) by 2027, despite mounting pressures and disruptions.
On the business front, SMEs are still dependent on online sales channel platforms to build a consumer base and gain revenue. This allows small retailers to reach customers without having to invest in high overhead costs associated with establishing and managing a physical storefront.
At the same time, what we have observed to be a growing trend alongside the e-commerce sector is the social commerce sector. Social commerce takes advantage of 'shoppertainment', a fusion of social media shopping and entertainment, which sellers use to pique the interest of consumers in their products and services through gamification.
It is increasingly becoming an imperative for retailers to integrate both offline and online shopping into their business strategies, which is why J&T Express adopts an omnichannel approach to ensure that we can provide operational support to our partners.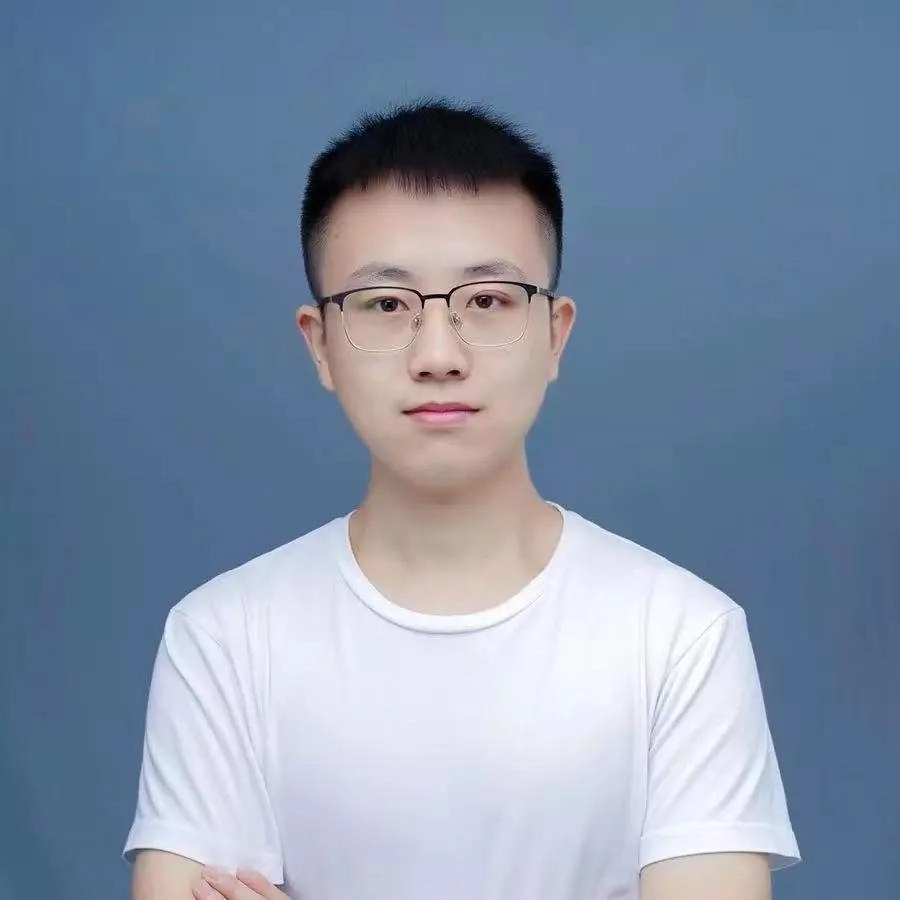 Is an omnichannel retail strategy necessary for brands to survive in today's digital-driven commerce economy? How is J&T Express working with the retail platforms and brands in this area?
We have seen a trend of brands adopting an omnichannel strategy and opening physical stores to provide customers with better online-to-offline shopping experiences. A well-executed omnichannel retail strategy helps brands offer a consistent shopping experience across diverse channels, in turn enhancing customer satisfaction and brand identity in the ever-evolving retail space.
Having a solid logistics support system that is able to meet the demands of an omnichannel strategy is crucial to success.
On our end, we have recently launched our B2B Fulfillment transportation service, providing logistical support for retailers through various shipping options such as single or multi-way transfer options, warehouse transfers and ad-hoc transfers.
Our partnership with Carousell is a case in point on how J&T Express is helping to streamline logistics and enhance the customer experience here in Singapore. We are the first logistics service provider to be integrated into the Carousell Singapore platform, providing convenient door-to-door delivery services for sellers and buyers in Singapore. Before, sellers could only arrange for meetups, but now they can tap on our extensive network to run their businesses.
With fully integrated pick-up options on each item's listing page, Carousell sellers now have a more convenient way to arrange shipping. On the flipside, buyers get to enjoy reliable and affordable delivery services with real-time tracking and tracing.
Recently, we have amplified our partnership by providing more services, including next day delivery, seller self-drop off at J&T Points, and return service with complimentary label-printing, so as to provide greater efficiency and convenience to both sellers and buyers on Carousell. We aim to provide sellers with all the support they need to grow their business with ease.
Our partnership aims to deliver more than just items, but a seamless and convenient experience for both buyers and sellers on Carousell by accommodating to their lifestyle and simplifying the delivery process.
Millennials and Gen-Z are a growing segment of digital savvy buyers with high expectations of their online shopping experience. Many see social commerce as their main channel of engaging new brands. From a marketing perspective, how critical is social commerce in the omni-channel customer experience? What are you doing in your partnership with Tik Tok to drive e-commerce?
Harnessing the power of social commerce to captivate consumers is a key component of the omnichannel customer experience for businesses these days with the hope of brands being able to proactively reach out to younger digital natives. The increased presence of an audience on social media means that businesses must continuously keep abreast on latest developments to stay relevant to consumers.
As TikTok Shop's official logistics partner in Singapore, we understand the fast-paced nature of social commerce and the importance of having a reliable logistics partner who can keep up with quick turnarounds, which is crucial to business success. Here at J&T Express, our goal is essentially to provide both sellers and buyers with a one-stop logistics solution to serve their needs. With our integration with TikTok Shop, the orders will flow automatically to our system, enabling the sellers to enjoy hassle-free logistics experience and schedule deliveries at ease.
Beyond our offerings of integrated shipping and logistics solutions, we also frequently collaborate with TikTok on marketing campaigns, such as 7.7 Shopping Sale, and Happy Big Day Sale. These joint marketing initiatives have helped expand TikTok sellers' customer base, increase brand awareness, and drive sales.
Recently, we also launched a campaign with TikTok Shop and its sellers, highlighting the good work we have done and how we collaborate to create an environment for the sellers to grow. The sellers shared that having a reliable logistics partner is the key to the business, especially customer satisfaction. One seller also highlighted that the marketing campaigns by TikTok Shop and J&T Express have boosted their sales as customers are motivated to use different vouchers to buy more. TikTok Shop further illustrated this by highlighting that logistics is usually one of the top topics that the sellers are interested in.
During peak periods (or double-digit shopping campaigns), retailers often struggle with challenges in the supply chain – from demand forecasting, allocation and inventory optimization – which often lead to delayed deliveries and stocks running out. How can retailers cope with inventory bottlenecks? What needs to be changed from a fulfilment, IT and operational standpoint for omnichannel retailers to be successful?
Double-digit shopping campaigns such as 11.11 is a challenging period for the logistics industry due to the high volume of deliveries that need to be fulfilled within a short period of time. As such, only a reliable and efficient logistics company that has suitable processes and infrastructure in place is able to handle the pressure during that period.
What retailers can do to cope with surges in demand during peak shopping periods is to work closely with reliable and experienced services providers. This is because seamless management of inventory, efficient order processing, and timely deliveries are critical for meeting customer expectations. With an efficient and intelligent fulfillment solution, retailers can better monitor the data, strategize stock management and reduce costs, ensuring a smooth supply chain process flow.
At J&T Express, we have been hiring more manpower including both full- and part-time drivers as well as warehouse staff, to help manage surges in demand. This enables us to increase our operational capacity and the quality of our delivery services, which is essential for items like food and beverages. Apart from purchasing extra warehouse facilities and vehicles, we also leverage technology by upgrading our automated sorting machines and our transport management system, ensuring greater efficiency and accuracy. Lastly, we have also been ramping up training for our employees and putting in place more protocols, from pickup to sorting and delivery.
We have been taking these necessary steps to enhance the quality of support we provide to retailers during crucial peak periods so that their orders to customers will be fulfilled successfully.
How are you helping customers overcome the supply chain challenges?
At J&T Express Singapore, we offer one-stop logistics service including fulfillment & warehousing, international and last-mile delivery, as well as B2B retail fulfillment and delivery with a global reach of over 220 countries and regions. J&T Express e-commerce enabled warehouse, along with the order management systems (OMS) and warehouse management systems (WMS), allows retailers to manage the entire supply chain with full visibility and enjoy a hassle-free and end-to-end experience from order processing, inventory optimization, fulfilment to retail distribution delivery, warehouse transfer, and last-mile delivery. We can help in empowering retailers to channel their efforts to sales and marketing during the peak seasons to ease the worry of managing supply chain challenges.
Last year, to tackle the surge of volume, J&T Express invested more in both infrastructure and digitalization, to help boost our capacity significantly and expand our logistics network locally and globally. This year, we zoomed in further on technology, with a specific focus on operations optimisation and service quality. On the operations side, we conducted a highly successful efficiency drive at both of our sorting hubs across Singapore earlier this year, where we attained a 30% increase in productivity by relooking our workflow in terms of operations SOPs, warehouse layout, manpower deployment and sorting strategy.
In addition, our tech team also worked on a new transport management system called JMS to further optimize day-to-day processes. The system offers us end-to-end visibility into the entire logistics chain, ranging from order placement to shipment execution and fleet management.
How is J&T Express leveraging digital technologies, innovative business models and automation to improve customer support and operational efficiency?
Cross-border e-commerce in Southeast Asia, which already accounts for 40% of the region's total e-commerce market, is set to reach USD12 billion by 2023. Amid rapid digitalization and the shift to online shopping, entrepreneurs and small businesses are increasingly tapping into e-commerce platforms to reach a wider customer base and scale quickly, while consumers are leveraging logistics companies to send packages overseas for personal shipment.
Here at J&T Express, we are committed to driving innovation in logistics with the goal of enhancing our services. To meet the growing demand for cross-border logistics, our flagship mobile app, J&T Singapore App, now offers users seamless door-to-door delivery to over 220 destinations right at their fingertips. This comes on top of the app's existing domestic delivery service for personal or ad-hoc usage.
Another way we have been leveraging digital technologies to drive efficiency is through JMS, our smart transport management system that offers end-to-end visibility into J&T Express Singapore's entire logistics chain, ranging from order placement to shipment execution and fleet management. JMS' in-built data analytics helps us further optimize day-to-day processes and ensures the reliability of our delivery services.
JMS is also capable of optimizing how customer queries are processed, while streamlining workflows and communication between cross-functional teams.