We are increasingly seeing retailers and companies adopt unified commerce, a business strategy that bring together all aspects of the brand, product, marketing and more under a single platform.
The approach brings together all data and customer channels, allowing brands to manage all their touchpoints – mobile, web and the physical store – from a single backend to provide consumers with a consistent shopping experience.
According to financial technology platform provider Adyen, the pandemic gave rise to many changes in consumer behavior from online shopping to QR code table orders. Businesses that have since adapted have inadvertently set a new standard that consumers now expect them to uphold.
Today, customer experience optimization has become a business priority for brands and retailers. Research from Adyen showed that half or 51% of businesses found their online stores were able to offset losses at physical stores during the pandemic, while 47% say a benefit of unified commerce is improved customer experience. Previous studies also revealed that customers spend 40% more when they use more than one channel.
Priyanka Gargav, Country Manager, Singapore and Head of Commercial, Southeast Asia & Hong Kong, Adyen, explains to MartechAsia the difference between Unified Commerce and Omnichannel; and shares how a Unified Commerce approach can help bridge business silos and what brands need to do or change to be able to deliver the experience customers now want.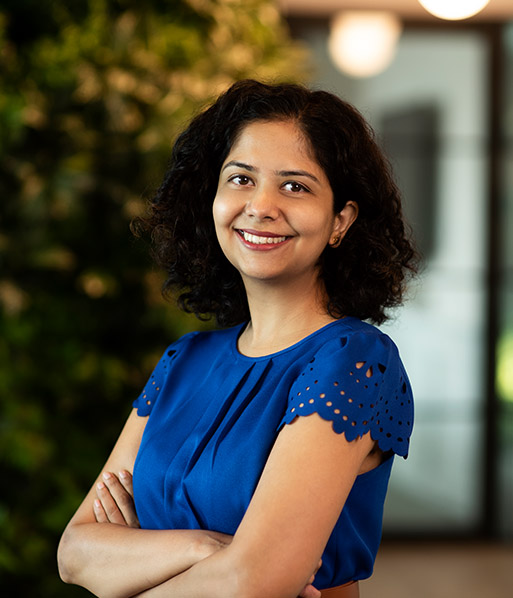 What is Unified Commerce and why is it gaining favour with businesses here? How is Unified Commerce beneficial to marketers?
Consumer expectations are constantly evolving. Today, we're seeing personalised shopping experiences becoming the norm, and in response, businesses are tailoring their offerings to shoppers' preferences and needs to nurture and retain customer loyalty.
A Unified Commerce solution enables merchants on this front, by allowing them a comprehensive overview of their shoppers' spending patterns. With Unified Commerce, merchants can consolidate all their sales channels, payments, fraud protection, optimisation and more into one payments platform. In doing so, they can achieve seamless, consistent, cross-channel customer journeys, drive deeper customer engagement, and gain backend transparency of their customers, systems and data.
In fact, 46% of the merchants we spoke to for our latest Retail Report plan to invest in connecting backend systems to customer-facing payment channels. From a marketer's perspective, these investments allow them access to valuable, first-party data and insights that provide a comprehensive understanding of individual shopping habits, preferences and purchase history.
With this wealth of information, marketers have the ability to spot clearer spending preferences by their customers, develop personalised marketing campaigns, targeted promotions, and tailored product recommendations that enhance customer engagement and drive bottom-line growth for the business.
How is Unified Commerce different from Omnichannel? How can it address challenges and pain-points companies face in their marketing and how it can better streamline the business?
The one true difference between Unified Commerce and Omnichannel is the ability to gain cross-channel insights from your backend systems. Both setups provide merchants the ability to engage with their customers across multiple channels. However, in an omnichannel setup, most data collected from sales channels are siloed, making it difficult for merchants to obtain a comprehensive and real-time overview of their customer's behaviours and preferences.
Further support comes from a recent eConsultancy survey where respondents cited having too much data to manage (39%), poor integration across systems (38%) and incomplete customer data across all channels (35%) as the top three challenges hindering effective omnichannel marketing efforts.
On the other hand, Unified Commerce consolidates the sales channels (and payments data) into a single platform. Whether a customer starts their journey online and completes a purchase in-store or vice versa, Unified Commerce allows merchants to gain cross-channel shopper insights and trends via unique identifiers in payments. At Adyen, such payments data is aggregated for the merchants on a dashboard, where they could observe specific patterns in consumer spending and adjust their marketing campaigns accordingly.
Such aggregated data can be further enriched with our latest product, Data Connect For Marketing. The cross-channel offering combines all available data points from the merchants to link transactions that belong together, and connect them to an individual shopper. In doing so, the marketing team from the merchant receives a clean dataset containing complete shopper profiles for them to link this data to existing customer datasets in their environment. These profiles are especially valuable to marketing teams as they are strong first-party data that can transform how merchants segment their customer base and how they subsequently target them.
What do companies need to do or change to successfully deliver a Unified Commerce experience?
As with all kinds of investments, businesses must first set out their priorities and define how technologies like Unified Commerce can help them achieve these goals. From our experience working with global merchants like McDonald's, UNIQLO, etc., businesses that seek out Unified Commerce are those that prioritise seamless, cross-channel customer experiences. These businesses want to provide their customers with the best possible experience when shopping, of which payments play a vital role.
Merchants who reap the full range of benefits of Unified Commerce are also omnichannel businesses who wish to simplify their payments setups. Juggling the glut of data from multiple channels is no easy feat, and having a single source of truth vis-à-vis Unified Commerce helps relieve them of the operational burden of reconciliation and finance reporting. This works out well for businesses that are growing, either in terms of their sales channels or their expansion plans.
Payment service providers are not traditionally regarded as drivers of innovation because multiple backend integrations have inhibited innovation amongst payment providers. However, many businesses now are realising that payments has a place on the strategic agenda, and businesses need a partner that will work with them to ensure payments deliver value across the whole business. The right partner should be able to support local payment methods, provide granular insight to improve authorisation rates and stay on top of payment trends to help businesses optimise their payments setups.
How important is it for brands to integrate their different systems and to work with other players in the industry? How is Adyen helping grow the ecosystem in the APAC region?
Imagine you're a retailer hoping to be more agile in your operations. You want to fulfil the waxing and waning of demand of your products during seasonal periods but it's difficult to adjust your operations without an accurate picture of your inventory numbers at any given time.
This is where the integration of your systems is extremely important – because it gives you real-time data and actionable insights. And real-time data is only possible if your systems are integrated, e.g. by connecting your payments to your inventory management system, the same retailer can know exactly which particular outlet is running low on stock at any time (due to the transactions made there), and delegate stock accordingly.
Businesses can take it a step further with Unified Commerce – with all their customer-facing channels and backend systems connected via one platform, they can monitor online and in-person payments in one place, recognise and reward loyal customers in real time and even build for the future with invaluable data insights.
Adyen has built long-lasting partnerships with other service providers, such as Point of Sale (POS), Customer Relationship Management (CMS) and billing. Some of these partners include Agilysys, Adobe Commerce, Salesforce Commerce, among others. We continue to work to ensure our partners are set up to support our existing and new merchants.
How is Adyen working with some of your customers here in Singapore or APAC? Can you share what they are doing?
Many of our customers sit across retail, hospitality and tourism, and F&B sectors because each day they process large volumes of transactions across multiple channels, and require a solution that breaks down data silos to provide them with a richer understanding of their consumers in a single overview. Here's how we have been working with some of our Unified Commerce customers:
In their pursuit to become a "smart zoo," Mandai Wildlife Group recognised the importance of streamlining payments within their parks. With Adyen's Unified Commerce solution, the Group now offers visitors simpler and faster transaction experiences whilst having the ability to aggregate sales transactions from all sales channels (online, in-app, in-store) across the wildlife precinct. This single overview helps the Group better understand visitors' journeys and spending patterns across different parks, thereby allowing them to segment their customer groups and design future marketing campaigns more effectively.
Fast Retailing, operator of UNIQLO chose Adyen to power payments for the brand's in-store and online checkout in multiple markets. The integration with Adyen removes the need for multiple supplier contracts, allowing UNIQLO to easily consolidate and reconcile payments information across multiple channels. This single platform also gives UNIQLO the flexibility to do faster rollouts of omnichannel services, providing shoppers with the same checkout experience across different markets.
Since its launch in 2006, customer-centricity has always been at the heart of the Singaporean fashion retailer, Love, Bonito's ethos. As its business expanded in APAC, Love, Bonito turned to Adyen for support with the development of a Unified Commerce platform that allows its customers to make seamless transactions both online and offline. What this means for shoppers is a more enjoyable and personalised shopping experience. For instance, customers can easily buy items not available in store via iPads at the retail outlets and have them delivered home – essentially creating an 'endless aisle'. A Unified Commerce environment also links payments data across different sales channels, allowing Love, Bonito to gain the true picture of the customer and therefore design personalised shopping experiences for them.