In this interview with MartechAsia, Benjamin Soubies, Managing Director, APAC & Japan of Talkwalker, explains how brands can best connect with their audiences online through effective marketing strategies and navigate the fast-evolving world of social media and metaverse.
The world's economy has been evolving at a relentless pace, and consumers are demanding more and becoming more unpredictable than ever. With that, brands need to pay attention to how consumer conversations are constantly changing, and which platforms they are favoring.
By looking at the consumer expectations of 100 global brands, Talkwalker identified what consumers expect brands to be working on through its latest 'Shape Tomorrow' report.
Among the social media giants, Meta, the parent company of Facebook, is the biggest name. It made headlines after its stock tumbled 26.4 per cent on 3 February, suffering a $230bn wipeout in the biggest one-day US stock plunge. According to Zuckerberg during Meta's earnings call where the company forecasted weaker-than-expected revenue growth in the next quarter, competition for users was one factor impacting the business as he mentioned viral short video app TikTok by name.
This aligns with the findings in Talkwalker's latest Social Media Trends Report, produced in collaboration with HubSpot. It noted how TikTok will soon take over social media, leaving other platforms to adapt. Is this competition serious for Facebook? It seems to be as more than half of Gen Z and almost 40% of millennials are on TikTok.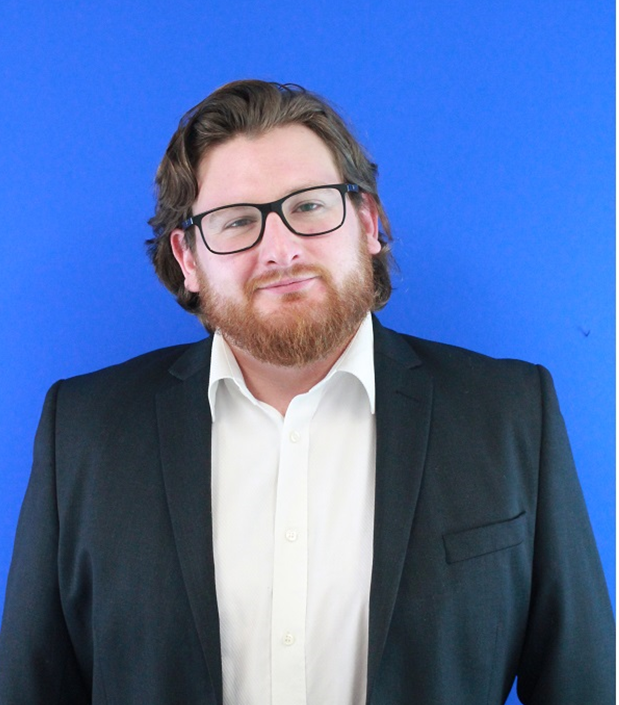 In this backdrop, we caught up with Benjamin Soubies, Managing Director, APAC & Japan of Talkwalker. In this interview, he explains how brands can best connect with their audiences online through effective marketing strategies and navigate the fast-evolving world of social media and metaverse.
Facebook was the top social media platform, but TikTok has caught up with it pretty fast. How did TikTok emerge as a major competitor to Facebook?
TikTok has an incredible reach, as the first non-Facebook app to reach 3 billion global downloads. The average TikTok user spends about 19.6 hours a month on the app globally excluding China, and the platform has become a consumer trend that would be difficult for brands and marketers to ignore. We've witnessed great interest from brands and marketers, given the volume of requests that have come in since Talkwalker introduced TikTok analytics.
At least part of TikTok's accelerated success can be attributed to the pandemic – consumers increasingly turned online for information, entertainment, and for connection, under lockdown conditions. In fact, we witnessed a 61% increase in TikTok mentions year over year during the first half of 2021.

The TikTok short-video format is also a particularly strong and sticky offering in the age of the 'Now' consumer. Today's consumers expect content and services that are faster, more personalized, that create better experiences, and that are accessible on-demand. All of this is a tap away for TikTok communities, and brands are quickly recognizing the value in being a part of those conversations; advertisement spending on TikTok in January 2022 alone surpassed US$3 billion.
Facebook is now focusing on the metaverse. Is it to lure the younger audiences as their engagement in Facebook is waning? What does it mean for brands?
We've been on the edge of experiencing metaverse reality for a while now, so Facebook-now Meta's turn to focus on the metaverse is within expectations. And, while Meta is one of the latest and biggest platforms to be riding the metaverse trend, brands will also want to keep an eye out for other emerging players.
Technologies like AR and VR, as well as games like Second Life and Minecraft, have already given millions of consumers a taste of what mixed-reality platforms could be – where one encounters the amalgamation of the physical world, the augmented, and the virtual. Brands have also experimented with virtual test drives, make-up try-on apps, and even virtual dressing rooms, in order to create more immersive experiences for their consumers.
There remains a lot of untapped potential, as we make progress towards metaverses as a consumer connection. Brands and marketers that continue to experiment on this front will need to be even more alert to what their consumers are saying and thinking. This means leveraging AI-enabled consumer intelligence like Talkwalker's to design new initiatives, brand narratives and messaging, or even to inform the data-driven strategies of entirely new and specialized teams within the organization.
How can brands leverage consumer intelligence to best reach their audiences on TikTok?
Brands leveraging Talkwalker's consumer intelligence platform are able to analyze millions of short videos from any TikTok account, and discover business-critical insights on consumers' interactions with their brand. This will help marketers to measure the impact of their campaigns, and also monitor competitor activities on TikTok in real time.
Given how trends within TikTok communities are fast-evolving, consumer intelligence also enables brands to identify and measure the impact of influencers, as well as detect top-performing videos in real time, so that brands can participate in the consumer conversations they would like to be a part of.
How can brands adapt their marketing strategies from Facebook onto TikTok?
Repurpose your content – but don't forget which consumers you are speaking to. 43% of TikTok's audience is between 18 to 24 years old, and 57% of global users are female. Consumer intelligence solutions like Talkwalker's help brands and marketers to deep dive into the demographic they would like to target – in order to uncover their conversations, preference, and even their aspirations. These consumer insights can inform the design of unique campaigns that help bring brands closer to their consumers, instead of just riding on the next trend.
Strike the right tone – TikTok videos are known for being short, amusing, and to the point. If your goal as a brand on Facebook is education, then you will need to find ways to transform that into 'edutainment', in order for your message to resonate with the TikTok audience.
And, as with all good marketing strategies, continue to experiment, measure and promote. It's important for brands to be as agile and responsive as possible.
Any tips for marketers for excelling on TikTok as a brand?
With an online space that is crowded with information and options, the brands that stand out on TikTok are the ones that are invested in making an authentic connection.
This means tapping into a strong understanding of your consumers to create an emotional bond, to create a sense of community, and to design messages, products, and experiences that resonate with what consumers value, as well as how they see themselves.
Brands that stand out on social media, and not just on TikTok, are also not hesitating when they need to take a stand.
Inclusivity has become brand-critical in this day and age. Consumers expect brands to be listening and acting on the social issues that matter to them the most. And so, it has become more crucial for brands to listen first and listen deeply, to tap into the right influencers to represent their brand, and to ensure that their campaigns remain genuine, consistent, and in line with their goals.