In an exclusive interaction, Swaroop Banerjee, Chief Operating Officer & Business Head, ZEE Live shares his perspectives on the evolution of the live entertainment industry, ticketing and hybrid model of event management in the times of pandemic.
Reeling under the pandemic as the world came to a standstill, live streaming came to the fore with renewed vigour. From Travis Scott unveiling his song The Scotts in the unique concert in the popular video game Fortnite that saw a participation of 27.7 million players in-game, Dua Lipa's Studio 2054 event getting over five million views to Justin Bieber's virtual concert on New Year's Eve that had millions of Bieber fans joining in across the globe, every such concert has had us hooked.
Upgrading technology and the pressing need to innovate are not just choices anymore and the pandemic has played as a catalyst. Connectivity and accessibility to hybrid events, virtual webinars, and chatbots have revolutionised the dynamics in the event industry. Audiences across the globe are riding high on the tech wagon and are ready to adapt to the new normal.
In an exclusive interaction, Swaroop Banerjee, Chief Operating Officer & Business Head, ZEE Live shares his perspectives on the live entertainment industry, ticketing and hybrid model of event management in the times of pandemic.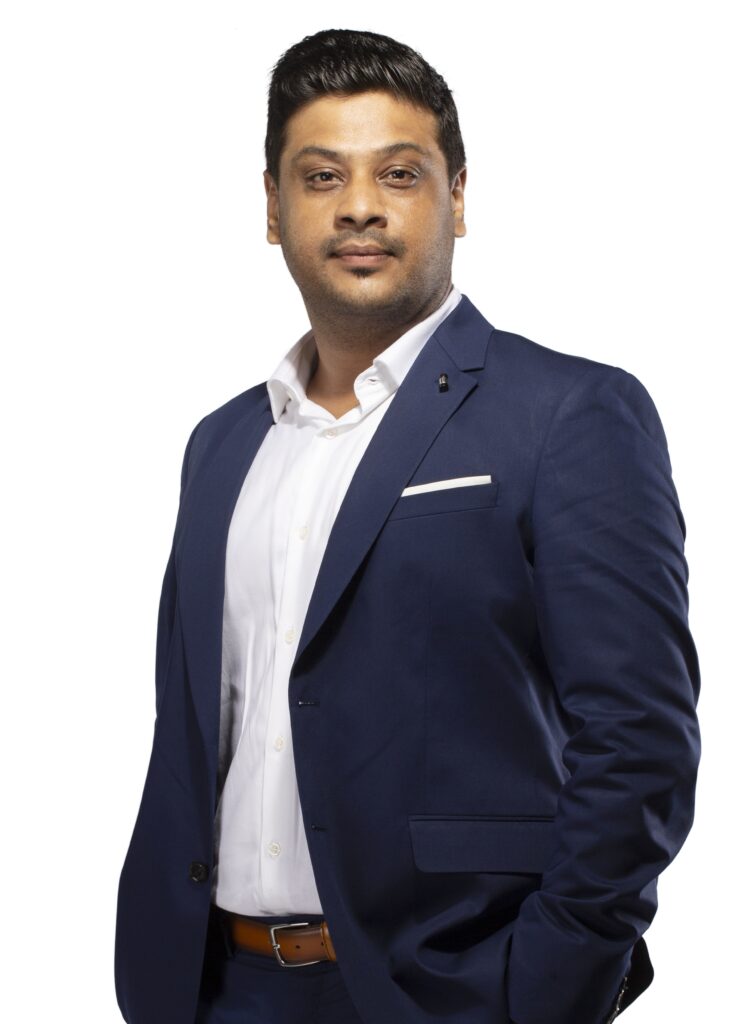 What is the role of technology in transforming the live entertainment industry?
In fact, we have had the technology for ages. It was viewed as premium and unattainable for years. It's only now that the pandemic has forced us to reinvent whatever we do on the back of tech.
Bringing a massive revolution and enhancing the viewing experience, virtual events clubbed with technology provided the best of both worlds – in person and digital. Made possible via a simple registration process and few clicks – it aided in transcending logistics, geographical and language barriers.
As far as the future of the experiential industry goes, we believe it is important to be 'digitally – abled'. From now on, we can expect a heavy dependence on technology and see an increased usage and importance of AI, ML & VR to create and enhance audience engagement. We can also expect hybrid models and pay-per-view platforms to become increasingly popular. Live Streaming has come up in a big way, bringing millions of young fans a tad bit closer to their favourite artists without having to worry about being permitted to attend the live show.
Armoured with technology, live streaming is the one-stop solution in times like these when physical distancing has become a way of life. In fact, with the emerging trends of hybrid events that allow both on-ground and online audience participation and technologies like the one that lets you enjoy a live stream in your native language, there is no looking back.
How can businesses across industries leverage technology to re-invent and re-calibrate the revenue model of the live and experiential events?
With the world just a click away, from giant corporations to small business ventures, many are taking the lead in showing that they can launch products, host conferences and events online, all thanks to live streaming. Brands are also collaborating with social media influencers to amplify the promotion of their ideas, products and projects. Meanwhile, experts across industries are also hosting a series of interactive master classes to train and engage with audiences.
The Pay per view model, Live streaming are the game changers in the industry. Which is better and why?
It is difficult to say which is better as Live Streaming and Pay Per View are like two sides of the same coin. With increasing internet penetration, streaming of content has picked up the pace that sees netizens consume content as web shows, digital seminars, cultural fests, educational activities, sports events, concerts, etc. Paying for exclusive and quality content is a part of the revenue model and it's only right to pay for content which cannot be made available and is important from a recovery/revenue point of view for an organiser.
How is the ticketing model going to change? Why is the Hybrid model here to stay and how will it change the face of the Live entertainment Industry?
The event tickets market is expected to grow by USD 14.98 billion during 2021-2025, according to the new report from Technavio. Last year, Mike Tyson's comeback to the ring witnessed a huge rush. It generated over a whopping $80 million pay-per-view (PPV) revenue. In fact, over 1.6 million tickets (priced at $49.49 for one) were sold for the exhibition match between Tyson and Roy Jones Jr.
Though the PPV model is relatively nascent in India, the market is definitely catching up. People will spend money because they don't want to miss out on their favourite film, concert, stand-up, etc. even though there are Covid-related restrictions on human movement and engagement. Such events also open up access for younger audiences who are otherwise not allowed to go for on-ground shows as their parents would feel safe if their children watch the same show from home under their surveillance.
Once on-ground shows start, PPV will continue to exist. Hybrid events (that enable both on-ground and virtual audiences to enjoy a show) will also become the new normal. And why not? Both these formats will enable fans to connect with their favourite artistes across the globe and in the process generate a profitable revenue.
The viewership and engagement garnered by our virtual and Hybrid events is testament to the fact that a 360-degree digital and technology transformation is the key to stay relevant in the current times. The Hybrid model has offered a chance to mitigate any unforeseen contingencies, explore interesting formats via latest tech, and build equitable and sustainable opportunities for all. It has further created new avenues for businesses where with limited resources and time, one can connect and communicate with a larger audience and transcend physical limitations and geographies.
As we will see normalcy getting restored, both On-ground and On-line shows will co-exist thereby maintaining the ecosystem of Live entertainment and open up the floodgates to the younger audiences from the safety of their homes. Businesses too believe that while ground events will continue to be critical for business growth, hybrid events will continue to gain momentum even once we are out of the pandemic, given its obvious advantages like increased reach, reduced logistic costs and blurred borders. 80% of the industry support the move to virtual platforms and technology adoption.
How ready is India for a PPV vis-à-vis the other countries?
PPV is not a new phenomenon. But what has enhanced the relevance and popularity of the format is the ongoing crisis that has restricted human movement. Globally, there are many examples, like when Johnny Orlando Global Livestreamed his show (ticketed on Moment House) it generated 2.3 Million USD. Recently, even BTS has announced an online live-streaming event, BTS 2021 Muster SOWOOZOO, to celebrate the eighth anniversary of the band on June 14.
As far as the most-popular genre in PPV is concerned, laughter sure seems to be the best medicine with a resounding 7 billion views raked in by the top 10 Indian comedy channels. Its snowball effect has resulted in more than 600 comedy shows being listed across BookMyShow and Paytm Insider on a weekly basis. Along with comedy, the other popular genres include sports, poetry, Shayari and culture.
From Studio to Screen (using affordable and easily accessible platforms such as Zoom, Wynk Stage, Skype, StreamYard, vMix)- how artists around the world are creating out of the box experiences? How is the Impact of technology on-ground events going to change the dynamics in the new normal?
Now, as we adjust to the new normal, sophisticated technologies such as big-data, AI, ML, VR and innovative platforms are enhancing ways of connecting with the audiences – thereby giving rise to an increasingly promising Hybrid model. They aid in bridging the gaps by strategically combining the benefits of the physical and virtual world through real-time, live and on-demand video streaming, interactive network and chat functionality, audience segmentation, in-depth data and analytics.
How is the industry working towards Amplified tech experiences? Where is the investment being preferred to Hygiene vs advanced and how much?
Majority of event industry professionals and businesses are either in the process of investing heavily in virtual platforms or have already done so. Creators across the world are pulling out all stops to curate evolved experiences. With the help of VR technology, viewers get front row tickets to the event and enjoy the celebrations from the comfort of their homes. Through various manifestations of experiences – they are making communication contactless, experiential and advancing static information to dynamic one.
Virtual events have a lot to gain from artificial intelligence. Going beyond online, AI powers customer engagement via bots, delivering personalised experiences and enables an all-round satisfaction during both virtual and hybrid events. Bots can actually learn different patterns of customer behaviour and engagement, acting as personal chaperones for every attendee at the event. Few companies are already using interactive Holographic Tele-Presence which creates a virtual presence of the speaker on stage, emulating their live presence.
Sound is the next revolutionary thing. The crowd cheers, interactive chat platforms, stage effects that we have witnessed in music festivals and various sporting events of late give us a glimpse of how sound can be a game-changer.
Whenever it is that we get back on-ground, investments in putting up a concert while ensuring top notch hygiene safety with sanitation, social distancing and other protocols will have to be followed. We might not see huge crowds for the initial months, given people's anxieties regarding the pandemic. But these limitations can be addressed by opening up shows to the audiences online as well through the PPV model. To keep the digital audience hooked, we will have to offer experiences as close to real things as possible. This will need some serious strategy and investments required to amplify the quality of tech using AR, VR and superior sound experiences. The IP creators and promoters will have to invest their funds intelligently to ensure that both virtual and on-ground fans take back an unforgettable experience.
Technology has brought people closer to on ground events through personalised experience. It has also allowed us to be a global platform. How Big Hit Entertainment, BTS, BLACKPINK, Triller created benchmarks and made top dollar by making technology their ally?
At a time when the world was transitioning to digital, a K-POP boy band, BTS was just forming. While the band would go on to redefine fandom, and on-stage performances, it is important to note how they were the trendsetters in exploring the limits and gains of new media. Through incredible fan-audience engagement activities and a robust content strategy that leveraged all forms of content they built a loyal fan network for the artists. During these times, they did not shy away from replicating the same grandeur virtually. Case in point BLACKPINK – world's biggest K-Pop girl band. From debuting studio albums, to multiple music videos, and collaborations with Lady Gaga and Selena Gomez – they also hosted the most virtually-enticing concert, THE SHOW at the beginning of 2021. Live streamed on YouTube from Seoul, the concert managed to recreate the exemplary pop showmanship, and unrivalled choreography. The exclusive virtual gig which was available only via paid membership on YouTube for an average ticket price of USD 30-40 attracted 280,000 viewers and an estimated revenue of USD 10.5million.
Big Hit Entertainment understood the separation anxiety induced by the pandemic and found a solution to spread a sense of togetherness and belonging, albeit digitally. For the BTS concert, they employed multi-view and 4k technologies and programmed the system to link the show with light sticks at home. So, when the individual turned on their light-stick at home during the online concert, it processed colour in tune with the music, just like it would in a concert hall.
What will be the next big thing other than AR/VR. What will be a game changer?
Much like the experience of watching a live stream in regional languages as mentioned before, the focus should be on customisation, inclusivity, a user-friendly module and user-generated content to create a transformative experience.
Even various sporting events are using this trend to gain momentum. Highly popular events like the NBA and IPL are using ambient sounds of the game to provide for an immersive experience. No doubt the virtual world and ever evolving technologies are scripting a better tomorrow.
In a country like India, how can technology be made more accessible, interactive, and collaborative thereby allowing to acquire a huge audience base irrespective of boundaries?
Our country's improved digital infrastructure coupled with affordable internet and smartphones over the past few years has made technology accessible to the deeper pockets of the country. Point in case being the Google Assistant launched across vernacular languages which connects with audiences from Tier 3 and Tier 4 towns and successfully overcomes the language and geographical barrier.