Carol Tay, Senior Director Sales Southeast Asia, Yahoo, shared her insights on relevant solutions that focus on people amidst cookieless depreciation and the new omnichannel reality for digital-first customers in this interview with MartechAsia
Marketing technology (martech) shifts and transforms many APAC enterprises as they adopt more advanced solutions for developing and implementing marketing campaigns. APAC marketers must carefully study what martech trends and solutions to embrace and providers to trust in order to attain their overall marketing goals and objectives.
Yahoo, a global media and technology company, created Yahoo ConnectID and the first-market Next-Gen Solutions for the web to support identity's future. This advanced contextual targeting solution provides omnichannel targeting and buying by utilizing real-time data signals and machine learning.
Carol Tay, Senior Director Sales Southeast Asia, Yahoo, shared her insights on relevant solutions that focus on people amidst cookieless depreciation and the new omnichannel reality for digital-first customers in this interview with MartechAsia.
Focusing on People Amidst the Cookieless Deprecation
One of the martech trends to expect in 2023 is focusing on people amidst the cookieless depreciation. Because of cookieless depreciation and other rapidly changing market trends, Yahoo continuously researches and develops solutions to answer the growing needs and demands of the new wave of digital-first customers.
Carol Tay shared, "The cookieless conversation has been unfolding for years. While the industry has stepped up to the challenge with several ID-based solutions available for publishers and brands, the issue has evolved. Even though many might see the delay as a reprieve, the reality is that the cookieless deprecation is undergoing a broader transformation that is also seeing the elimination of digital IDs. Today, a third of online ads are served in non-addressable environments, and in 2024, it is estimated that over 70 percent of ad opportunities will have no identity attached to them."
The cookieless conversation will continue to unfold in APAC as more and more countries transition to non-addressable environments. Enterprises must accelerate their cookieless conversation efforts using the right technology to understand and serve customers better.
"Businesses in APAC markets like Singapore, Australia, and New Zealand, where a sizable number of users are already within non-addressable environments, will feel the pinch more than others. Innovative solutions based on advanced contextual targeting that goes beyond content, powered by machine learning and real-time data signals, can help brands infer audience characteristics in real-time, allowing advertisers to remain connected even without identity," she added.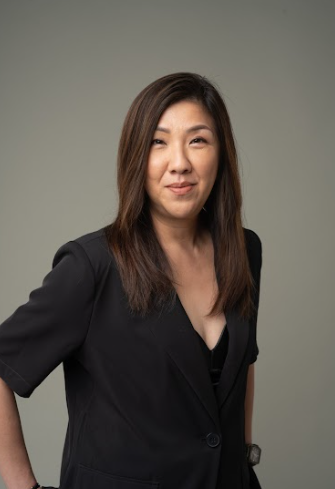 Tay further explained, "To succeed, marketers and advertisers will need to focus on what really matters beyond cookies and identities – people. Businesses will have to take a complementary approach to identity and adopt both ID-based and ID-less solutions. An added benefit for marketers that get an early head start into this battleground is that non-addressable inventory is currently less expensive than addressable and, backed by the right tools, can lead to cost efficiencies and improved ROI."
"With solutions today for tomorrow's future, Yahoo has pioneered a suite of identity solutions for when an ID is present and when it is not – Yahoo ConnectID, which leverages Yahoo's identity graph and consent-based first-party data from its owned and operated properties; and Next-Gen Solutions, an advanced contextual targeting solution rooted in machine learning that leverages proprietary data and real-time signals (such as location, weather, and device type) to infer audience characteristics in non-addressable environments.", she added.
A Screen for Every Routine – The New Omnichannel Reality
According to Adobe's 2022 Digital Trends Report, 77 percent of APAC businesses experienced a surge in new customers through digital channels, and 76 percent saw new customer journeys. Yet, only 25 percent of businesses believe they have significant insight into the new wave of digital-first customers. The digital-first habits nurtured out of the pandemic are here to stay. Even as consumer behaviour will continually evolve, what is clear is that people are tethered to the digital world – they routinely alternate between their laptops, mobile, tablets, and TV screens whether they're at home or outdoors.
"Coinciding with the surge of digital-first natives is the growth of emerging channels and their added viability to be utilised alongside the gamut of digital channels," Tay said. "Technological advances have allowed newly digitised mediums such as Digital out-of-home (DOOH) and Advanced TV (ATV) to be activated programmatically in omnichannel campaigns, solving channel fragmentation, amongst other issues, that beleaguered their traditional counterparts – OOH and linear TV. Through full-stack omnichannel platforms, advertisers can seamlessly plan, buy, measure and optimise omnichannel campaigns across all channels, including display, mobile, native, DOOH, and ATV."
The business marketing competition is getting tougher, and consumers are becoming more brand-meticulous and demanding, with high consideration for privacy, convenience, and greater value. It's high time for APAC companies to accelerate and optimise their omnichannel strategies to generate multi-funnel leads quickly. By doing so, enterprises can reap immediate gains.
Tay explained, "With these tools on hand powering omnichannel campaigns, marketers can conduct full-funnel marketing that will be able to fulfil immediate gains and conversions, and long-term goals that focus on brand equity driving awareness, loyalty and building a legacy. In 2023, campaigns will explore the interplay between online and offline channels – such as DOOH, mobile, and display – and creating a screen for every routine will help brands be discoverable everywhere in moments that matter."
She also added, "Improvements to measurement tools will allow marketers to have a complete view of their audience, giving them more insight into the new wave of digital-first customers. Understanding the evolving consumer journey from awareness to consideration and purchase will be key as well, and tools such as a path to conversion reporting within omnichannel platforms will facilitate success. As they become more attainable, these two important aspects will encourage the adoption of omnichannel strategies."
Indeed, Yahoo never fails to find ways to meet emerging consumer and market needs and demands. The global company's first-market ID-less and new omnichannel reality solutions for the new wave of digital-fist customers reflect what marketers can expect and apply to create and strengthen marketing strategies using appropriate and targeted technologies. Hence, marketers have more options to include in their martech toolkit.