In this interview with MarTechAsia, Andrew Tu, Managing Director, APAC, OpenX, discusses the major highlights of the state of programmatic in JAPAC and how the programmatic landscape is shaping up in the region.
OpenX, a leader in programmatic advertising and ExchangeWire, released The State of Programmatic in JAPAC – 2021 research report recently. The report highlights that programmatic investment and spend is growing at a rapid rate across the Japan and Asia-Pacific (JAPAC) region, with nearly two thirds of firms increasing their programmatic activity from last year. This is despite a hugely challenging past year for agencies, publishers and brands with the ongoing coronavirus pandemic.
To understand the implications of these findings for the marketing community, we interviewed Andrew Tu, Managing Director, APAC, OpenX. Over the past 28 years, he has specialised in new business creation within multinational corporations and venture-backed startups. In early 2019, Andrew joined OpenX to grow OpenX's already successful operations in Japan and to launch the business into the rest of APAC. Over the past 9 years, Andrew was a pioneer in the Asian programmatic ecosystem and built several key companies that contributed to its overall growth. He co-founded Eyeota, a global audience platform in 2010, launched the first APAC DSP – Brandscreen in 2011, launched and built The Trade Desk into one of the preferred DSPs in the region.
In this interview, he discussed the major highlights of the state of programmatic in JAPAC and how the programmatic landscape is shaping up in the region.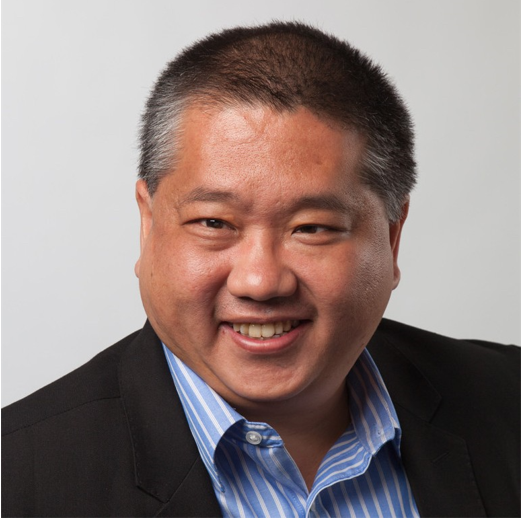 Please tell us a bit about The State of Programmatic in JAPAC 2021 Report. What are the major highlights this year?
The findings of our report demonstrate that the JAPAC programmatic industry is displaying a remarkably strong recovery from COVID and other challenges. Investment and spend is growing rapidly, with nearly two thirds of firms (64%) increasing their programmatic activity from last year.
Advertisers are still budget conscious, and as a result, they are turning to the channels that they feel most confident will deliver ROI. The growth in programmatic shows that it has become one of the key channels that publishers, brands and agencies trust will deliver, and this is testament to how far programmatic has come in the region.
The other takeaway we were excited to see is that a majority of brands are maintaining or increasing spend on the independent web and not shifting towards the walled gardens. Despite recent or upcoming changes around cookies or IDFA, which could impact the open web, marketers are working together with their tech partners to navigate the rapidly changing environment.
What is the impact of the pandemic on programmatic revenue and spend?
The pandemic has accelerated digital transformation, driving programmatic adoption beyond pre-COVID levels. As mentioned above, about two thirds are increasing their programmatic spend or revenue from last year, with 30% recording higher revenue or spend than pre-COVID levels.
Recovery is exceptionally strong among brands, with 36% recording higher programmatic spend than pre-Covid levels. The increased spend from brands is leading to more revenue for publishers with 31% generating over 40% of their revenue via programmatic.
What are the trends in the use of header bidding across JAPAC?
Header bidding is used widely across JAPAC with only 89% of publishers using the technology. We've also observed that publishers have matured in their selection of header bidding partners, using fewer providers. 30% of respondents are now using about 1-4 partners compared to 18% in 2020.
In terms of header bidding solutions, one third (33%) of publishers are using Prebid solutions to optimise their ad revenue, up from 23% in 2020. All other surveyed wrapper and container solutions (i.e. OpenWrap/PubMatic, Demand Manager/Magnite, Index Wrapper, Amazon Ag/TAM, Publift) saw a reduction in usage overall compared to 2020. We also saw a particularly sharp drop in respondents not using a container or wrapper from 29% in 2020 to only 4% in 2021. This is indicative of publishers seeking greater transparency in terms of buyer activity on their websites, with open-source Prebid solutions preferred over third-party wrappers.
Maximising revenue is the most important factor (52%) for publishers in selecting their header bidding wrapper/container solution followed by how easy it is to set up (28%). This is then followed by ease of testing, level of customisation, and transparency (all 24%).
How is the industry adjusting to the deprecation of 3rd party identifiers? Will it vastly affect the programmatic ad industry?
The future sans cookies and IDFA is a major point of concern for two-third (67%) of industry players across the region. Publishers are more concerned than buyers, with 37% very concerned and 39% somewhat concerned about the effect of identifier deprecations on their revenue.
Flexibility and collaboration are key considerations to adapt to this change. We don't know what 2022 will hold, hence at OpenX we believe that the ideal approach is with the mindset to test, evaluate and adjust.
On that point, we do believe that monumental changes such as these will bring great opportunities in innovation. Our report highlights that a wide range of solutions are being employed by JAPAC market participants to help alleviate these worries. Firstly, programmatic technology partners are set to play an increasingly important role, with over one quarter of agencies and marketers turning to exchange, SSP, and DSP partners for assistance in navigating the ID changes. Meanwhile, 32% of publishers are investing in obtaining more first-party data in order to help authenticate their users.
Concerns for ad frauds are high in this geography. Is the industry doing something about it?
The overwhelming majority (88%) of JAPAC brands, agencies, and publishers are concerned to some degree with fraud and quality-related issues. Concern is particularly eminent among publishers, with 93% concerned to some degree.
In concurrence with these concerns, the majority (84%) of brands and agencies have either run a Supply Path Optimisation (SPO) review in the past 18 months or are planning on doing so in the next six months.
Marketers are more aware and in tune with who their supply partners are, which we think is a great thing. With programmatic maturing as an industry, more and more brands want to understand who they are working with, and as programmatic spend increases, it is important to have a deep understanding of what goes on behind the scenes.
Going forward, how do you see the programmatic landscape changing and evolving in the near future?
Although uncertainty remains, most notably with recent surges in coronavirus cases caused by novel strains, the JAPAC programmatic industry is well-positioned to weather the storm, with further growth expected in 2022 and beyond.
We expect to see continued evolution in the industry. Brands today are undertaking more SPO reviews, and that will continue going forward. Publishers are trying to get more first-party data and that will also continue.
The big unanswered question is about identity solutions. The legacy identifiers the industry has relied on for many years have been deprecated, or will soon be, and we need solutions that will drive results for marketers and monetisation for publishers. We feel confident that solutions will emerge, but over the next 12-18 months we expect to see a lot of trial and error, and a lot of testing.