In this interview, Rishi Bedi, Vice President and GM, Southeast Asia, Japan & Korea InMobi, shares his insights on the current media consumption habits and trends in the eCommerce space as well as developments in the adtech space.
InMobi is a global leader in mobile in-app advertising and monetisation solutions. The company currently works with leading global brands including Unilever, Nestle, Shopee, Traveloka to provide mobile and audience intelligence through world-leading AdTech platforms such as InMobi Exchange and InMobi Pulse.
In this interview, Rishi Bedi, Vice President and GM, Southeast Asia, Japan & Korea InMobi, shares his insights on the current media consumption habits and trends in the eCommerce space as well as developments in the adtech space.
How have the adtech platforms evolved in Asia compared to other developed markets of the world?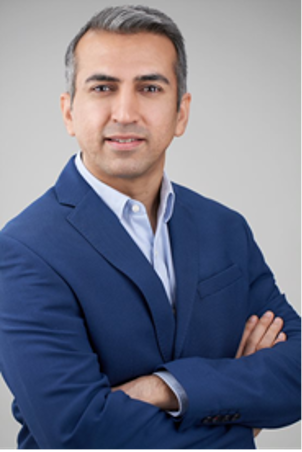 We are seeing adtech trends in Asia starting to mirror those of more mature markets, which are programmatic, gaming, and video (especially mobile OTT/ CTV). However, these trends take a more regional form across Asia, especially in Southeast Asia.
Programmatic buying, in particular, is gaining more traction among Asia-Pacific (APAC). According to an industry research – 58% of APAC agencies surveyed believe that a Programmatic strategy leads to a greater return on investment, compared to 40% and 33% of agencies in North America and Europe, the Middle East and Africa (EMEA). As of 2020, programmatic ad spend accounts for 20% of digital media spending in APAC, and the region is rapidly moving towards a faster, more effective use of programmatic.
In Southeast Asia alone, we are seeing a 65% growth of mobile video ad spending indicating that programmatic mobile video is picking up in the region. Primarily programmatic mobile video ads help brands reach consumers across a variety of non-intrusive placements in different environments such as gaming, OTT, utility, news and other apps. However, when it comes to the over-the-top (OTT) landscape in SEA – it is very diverse and requires experience and expertise to navigate. There is a mix of global, regional and local streaming services with local language content commanding the most audience share in Asia. Unlike the west, OTT consumption in Asia is primarily mobile app-based compared to other markets due to high smartphone penetration in the region.
For gaming, our "Mobile Gaming through the Pandemic and Beyond in Southeast Asia 2021 industry" report showed exponential growth in both gaming usage and engagement since the start of the pandemic. Indonesia, in particular, has some of the most highly committed gamers – users who log in to play at least once to several times in a day. They are also more familiar with and willing to watch ads for levelling up or progressing in games, which represents an immense opportunity for advertisers. We are seeing more industries increasing their advertising spend on video and display ads in games.
E-commerce has come in a big way in Asia, and the pandemic has only accelerated its adoption. How do you see this trend across markets in Southeast Asia, Korea and Japan?
Due to the pandemic-driven stay-at-home measures, e-commerce has seen phenomenal growth across the region. According to our 2021 Annual Mobile Marketing Handbook, in Southeast Asia alone, 30% of consumers surveyed increased their online buys, while 47% reduced their offline purchases. The Southeast Asian e-commerce industry, especially in the markets of Singapore, Indonesia and Vietnam, saw greater conversions and higher revenues. It is estimated that the industry grew to US$62million in 2020.
Within the wider Asia region, Japan's successful e-commerce market is second only to China due to high internet penetration, a robust network infrastructure and time-savviness. In 2020, the market reached a total revenue of US$105 billion and it is predicted to have a compound annual growth rate of 7% in the next four years.
E-commerce in Japan is highly distinctive – platforms are challenged to provide customised descriptions and imagery that are exclusively targeted at Japanese consumers. Like other markets, some of Japan's national holidays are now synonymous with online shopping festivals and brands have adapted traditional shopping trends to match. During the New Year, the 'Fukubukoro', or 'lucky bag' custom sees brands selling bags of discounted products to consumers. Now, that tradition has gone digital as well.
E-commerce was popular in Korea even pre-pandemic, and it shows no signs of slowing down. In fact, it is forecasted to reach US$90.5 billion by 2024 with an annual growth rate of 22.3%. This increased demand is attracting multinational companies to launch their businesses within the country; for instance, Shopify expanded their virtual platform to Korea in 2020. There is also more interest in digital solutions among businesses that help streamline the customer's cross-channel purchasing experience.
There is no doubt in my mind that not only is e-commerce here to stay in the Asia-Pacific, but the region will also eventually emerge as a growth driver for the industry, due to market size and widespread adoption. Businesses would do well to keep a close eye on the shifting e-commerce trends within these markets and be ready to capitalize upon them so as not to get left behind.
Are there any shifts in consumer behaviour in eCommerce? How are businesses adapting to consumer habits?
When the lockdowns and social distancing measures were first introduced as a result of the pandemic, consumers were unable or were extremely wary of shopping in-person. Many pivoted to online shopping out of necessity, and as the pandemic raged on, it is now a basic element of the user experience – consumers now expect a seamless shopping experience from the comfort of their homes.
To survive, businesses have been racing to get on or establish their own or partner with leading e-commerce platforms and applications to increase visibility and retain market share. With mobile providing the most popular base for brands and consumers to connect, even traditional businesses are now looking at providing customers with personalized mobile experiences to retain their patronage.
As brands build their strategies, they need to focus on two major aspects:
Changing Media Habits: Brands need to develop strategies to capture the increasingly fragmented attention of consumers. The pandemic has not only accelerated the exponential rise of the OTT platforms, but Southeast Asians have taken to mobile gaming with great gusto. As consumer behaviour has evolved with the new normal, marketers need to dispel the traditional and cliched notions regarding streaming and gaming habits. For example, peak streaming consumption is no longer limited to the weekends and gaming, which was traditionally seen as a young, male dominated hobby, has welcomed a more diverse set of consumers. In fact, according to the latest InMobi 'Mobile Gaming Through the Pandemic and Beyond in Southeast Asia 2021'report, today's gamers are predominantly female and include players from the 45-54 age group.
We've seen that in 2020, short-form videos were highly popular content among consumers. Despite the short nature of these videos, they drive deep engagement with users. The average time spent on short-form apps per user is close to an hour, standing at 52 minutes. Brands need to leverage such insights on content consumption and accordingly tailor their outreach efforts to cater to the increasingly savvy consumers.
Changing Shopping Expectations and Habits: Over the course of the pandemic, we have innovated and introduced our InMobi for Commerce solution to help brands enhance their online-to-online or online-to-offline experience for consumers. This brings together the power of data, creative, and measurement for brands to maximize personalization and as a result ROI.