Many organizations see AI-enabled customer service as the quickest and most effective way to deliver an enhanced and personalized experience. However, while AI can open new possibilities in digital marketing, an under investment or wrong application can lead to AI-content becoming over-automated and homogenized, or worse, data insights being inaccurate. The lack of a human touch can also be counterproductive when deploying AI, killing creativity and causing unintended frustration among users.
In the first of several interviews with industry practitioners by MartechAsia to get advice for business leaders and marketers on how to get AI right in their digital innovation and marketing, we speak with Christoph Jourdan, VP Growth Market Solutions Consulting, Sprinklr to find out about the implementation challenges that organisations typically face and what we can do to overcome them.
The realities of business strategy and limitations of investment dollars are often roadblocks to implementation. You need to set clear priorities when planning how are you are using AI in your organisation
AI is usually used by brands to automate customer service – for example, chatbots and virtual assistants – but often the experience has been less than satisfactory. Why do you think AI often fails? What is being done wrong?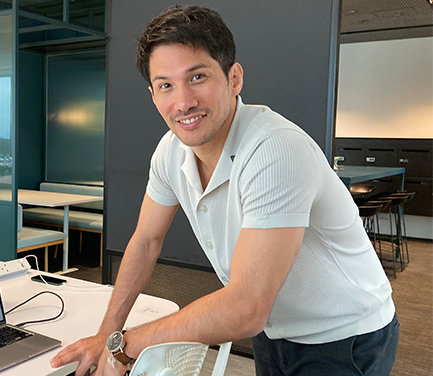 Over-automation, under-personalization: The careless integration of AI into customer service, doesn't deliver end-to-end customer experiences. This is often the result of configuring AI-powered service workflows based primarily on customer metrics and scorecards.
Also, crafting custom "personas" that reflect what a real-life customer thinks and behaves like will often not match up to the anticipated results. For AI to make a positive, sustainable impact on customer experience, a healthy dose of personal, human touch is needed. Live agents should know when to step in and fine-tune interactions based on the priority and uniqueness of accounts – not simply answer questions or process transactions but meaningfully connect with customers. This often happens when agents have to access multiple systems for even the most typical interactions. At the very least, automated workflows should utilise historical customer data to optimise the language, tone and support aspects of an organisation's customer service.
Digital deficiencies: From fueling chatbots to content recommendations, AI has can make digital experiences more convenient, personalised, and relevant. Ineffective AI investments squander this opportunity and ultimately subject customers to generic and unproductive experiences.
Without valuable self-service options, customers will have no choice but to turn to live agent support. Currently, as the majority of brands are inadequately resourcing their digital experiences, agents may not even be available in the customer's channel of choice. If they are, they may not have the skills, data, or capacity to deliver an efficient experience.
Collectively, these shortcomings eradicate customer trust in digital channels – at a time when 90% of consumers evaluate brands based on the quality of their web and mobile experiences.
Insufficient insights: The entire premise of customer centricity hinges on data. If an organisation lacks sufficient insight into who its customers are and what those customers want, it has no chance of even delivering a valuable experience, let alone a highly personalised one.
Unfortunately, the typical customer contact team is struggling with every facet of the customer intelligence process. Findings from the CCW study indicate that nearly 51% of brands say they are struggling to even capture meaningful data about customers. Even greater percentages of organisations face difficulty analysing data (67%), unifying data (64%), using data to improve customer experience operations (63%), empowering frontline agents with relevant context (58%), and sharing insights outside the contact centre (55%).
These challenges result in negative consequences for brands. First, they prevent organisations from understanding aggregate customer needs and identifying lingering pain points and inefficiencies. This prevents brands from designing the right experiences, while also curbing their ability to appropriately resource and train. Simply put, it all but ensures customers will have to endure frustrating, high-friction journeys only to reach bots or agents ill-equipped to solve their problems.
Not simply a problem for customer experience and contact centre teams, insufficient intelligence hurts the overall business. Without insight into what customers are demanding and how they are behaving, functions like sales, marketing, and product development are also unable to refine their operations.
Frontline interactions – failure to address customer concerns: A lack of data also affects frontline interactions. If agents do not have robust, predictive insight into a customer's identity, sentiment, and intentions, they will struggle to sufficiently personalise conversations, as well as anticipate and proactively address future concerns.
Highlighting the agent-level issue, only 19% of companies say that frontline agents have complete context about a customer and their conversation history upon beginning an interaction. Just over 54% have context in some cases, while a staggering 27% almost never have such insight.
More than a quarter of brands, therefore, essentially require agents to ask customers repetitive questions. This all but guarantees inefficient and frustrating conversations.
What are some of the implementation challenges that brands and organisations typically face?
Oftentimes, the realities of business strategy and limitations of investment dollars are roadblocks to implementation. Because of this, brands often need to prioritise certain use cases.
Leveraging AI to power chatbots and improve customer data represent the most widespread priorities; 53% of businesses view them as key focus areas.
Both directly address the pressing challenges facing today's organisations, which include:
The inadequacy of existing AI solutions, which has not only been discouraging customers from self-service but thwarting trust in the overall digital customer experience.

By harnessing the power of conversational AI, companies can deploy self-service experiences that allow customers to communicate in their natural language – and receive solutions that are highly relevant and easy to understand. All the while, the bot will be capturing vital customer intelligence that can be used to inform and improve future experiences.

Brands have been struggling with all facets of customer intelligence strategy – from collecting data, to unifying it, to actioning it – and AI can address this issue. It can empower organisations to capture, analyse, and democratise insights from all customers, interactions, and channels. Ai enables brands to not only gain a better understanding of their customers but a clearer window into improvement opportunities.