Consider interactive marketing as a great way to collect zero-party data from your customers, says Quentin Paquot, CEO, Qualifio, in this exclusive interview with MartechAsia.
What is zero-party data? How is it different from third party data?
Zero-party data is easy, it's the personal data that a customer shares intentionally with your company so that you can provide them with personalised communication. First-party data is personal data shared by the customer in order for you to get in touch with them.
Whereas third-party data is collected by web browsers and then shared between web domains, allowing advertisers and social media networks to target the adverts consumers are seeing, based on the web pages they've visited recently.
You know when you see ads in your social media feeds for a product you've been browsing recently? That's no coincidence and you can thank third-party data! The social media outlets you use will have received data about your browsing history and will then be pushing very targeted ads to your feeds.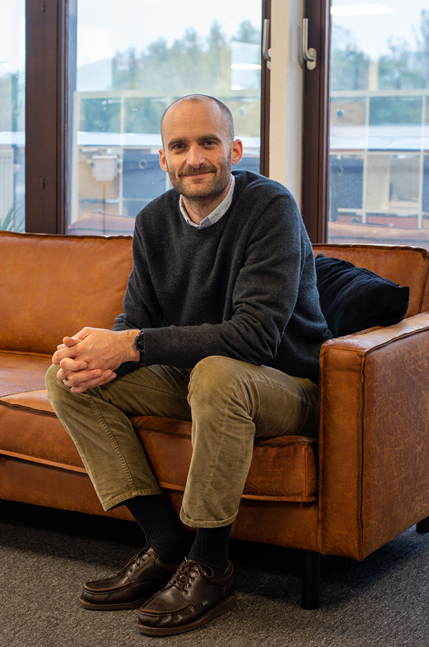 A great example of zero-party data is when you book a romantic weekend away, you'll provide the hotel with first-party data like your address, your date of birth and your nationality. But what they could also ask you for are some more details about your preferences: would you prefer a continental or an English breakfast? Would you prefer a room with a sea view or a city view? Do you have any dietary requirements? What is the purpose of your trip? The hotel can then use this information that you've willingly shared with them to tailor and enhance your experience. They'll make sure that you get the view that you wanted, that you're only offered the vegan menu and if you're there on business, they won't bombard you with offers for day-trips.
Qualifio is the perfect tool for collecting first- and zero-party data, as it uses interactive marketing, with over 50 different formats such as quizzes, polls, games and personality tests, to help brands and media groups engage with their audiences, collect their data in a secure and compliant manner, and get to know them better. This then allows them to segment their database and better target their marketing and personalise their communications.
Why is zero-party data becoming more important than other types of data?
Cookies will soon be a thing of the past as Google will stop using them on their browsers from the end of 2023. So it will no longer be possible for companies to rely on third-party cookies to infer consumer behaviour and preferences.
In the wake of their decision to stop supporting third-party data, Google have been working with other major players and regulators to provide alternative web technologies that will be able to strike the difficult balance between guaranteeing that the consumer's online privacy is respected, whilst not jeopardising the high-revenue business models that have up until now relied on third-party data.
The pro-user privacy movement has been picking up speed in recent years with the rapid expansion of the digital world and its increasingly dominant presence in our everyday lives, and has led to major shifts in local legislation. GDPR (General Data Protection Regulation) in Europe and CCPA (California Consumer Privacy Act) in California that were brought in respectively in March and January 2018 are perfect examples of this. Consumers are rightly worried about how and by whom their data is being used, so laws such as these are intended to enhance their privacy rights and to protect their data.
So whilst it is still not yet entirely clear which technologies and solutions will come out of this transition on top, it is widely recognised that zero-party and first-party are some of the most promising data collection strategies in a cookieless world. If businesses have a well-structured and comprehensive zero-party data collection strategy in place, they will be well on their way to bridging the gap left by third-party data.
As zero-party data is optional information that the consumer willingly shares with a business, it is shared with the understanding that this transaction will give them an improved customer experience.
Zero-party data has 4 major advantages:
It comes directly from the source, the customer, so it is qualitative and accurate.
It is relevant and tells a business how the consumer wants to be interacted with
It is very cost effective and is mostly already present in the brand's system.
It is compliant with data protection regulations, as the source and the manner of the data collection and known and secure.
So you own this data, you have collected it at no cost directly from the consumer and you can now use it to meet your marketing goals.
A great example of zero-party data collection is from the dog food brand, Nestlé Purina and one of their top-selling products DentaLife, a toothbrush for our canine friends. Nestlé wanted to create more brand awareness around this product but also get to know their audience better and understand their concerns. So they set up the #DogSmile Challenge where dog owners could upload a photo of their dog posing with a DentaLife, give their dog's name, breed and gender, birth date and other details. The winners received a year's worth of products and this campaign meant that the brand was front of mind the whole time that the participants were thinking about and taking their photos. And having collected a significant amount of data about these pets, Purina then noticed that if they put the dog's name in the subject of a newsletter, they had a 10% increase in the open rates.
How is zero-party data collected? Can you share some examples?
Zero-party data is collected by asking consumers for the information that needs to be gathered in the framework of a company's data collection strategy. Businesses need to carefully consider what information they are looking to collect, at what points in the customer journey is it relevant to do so, and what they are going to do with this data once they have it.
Here are a couple of great examples of zero-party data collection from Decathlon, the largest sports equipment retailer in Europe, who have a significant online community and for whom engaging with this audience is therefore a top priority. They use interactive content to boost their current and potential customers' engagement in creative ways, at crucial points in the year:
At the beginning of the summer they launched a personality test that allowed their audience to discover different summer sports that matched their profile and to determine what equipment they were missing. Each sport then had a call-to-action that took the user to the page on their e-commerce dedicated to this sport. Decathlon were then able to target their communication all summer depending on the user's results and to send them the appropriate product information and promotions.
In the run up to Christmas, they launched a gift guide that helped their audience to find the perfect gift, thanks to a dynamic gift guide. This guide generated relevant suggestions based on the participant's answers about the personality, interests and requirements of the recipient.
Decathlon's objective has always been to create fun and engaging experiences in order to play, exchange and interact with their community of passionate sportsmen and women.
Another great example comes from Doritos, who organised a crisps flavor battle with Qualifio's battle format, where their audience could vote for their favorite flavors. There was a year's supply of Doritos up for grabs and the brand collected both first- and zero-party data from their audience in a fun and entertaining way.
How can businesses leverage zero-party data for better customer service?
By getting to know their customers better, having learned pertinent and personal details about them from the data they've shared, businesses can then leverage this information to tailor their communication to their audience and interact with them in a more meaningful way. Customers will feel heard and appreciated if the communications they're receiving from a brand are adapted to their needs and expectations. This will then increase the likelihood of them purchasing from the brand again at a later date.
Let's take the example of a pet food brand. By gathering information about the customers' pets throughout their journey with the brand, they''ll be able to personalise their communication so that it is relevant for their audience. They could include the pet's name in the email subject line for example; or segment their database to a specific set of pet owners to whom they could send a promotional code or voucher, like the owners of large breeds of dogs between the ages of 3 and 5 who have sensitive stomachs. They could also send a birthday message on the pet's birthday or send health tips that are adapted to a specific type of pet.
Once a business has collected the right type of data for what they're going to do with it, the possibilities of meaningful interaction with the consumer are endless. If their data strategy has been well thought out and takes into consideration all the possible touchpoints in the consumer journey, then they have all the tools in hand that they'll need to establish.
How do you see interactive marketing play a role in zero-party data gathering?
The average human attention span lasts only eight seconds in the digital age – that's frighteningly less than a goldfish! This astonishing statistic means that marketers nowadays are faced with a significant challenge: how can they not only grab the attention of their audience, in a world where they are constantly bombarded with information, but also retain it for long enough for them to engage with a brand. Traditional static content is increasingly being left behind, making way for interactive content that not only creates a more engaging experience for consumers but also opens up a multitude of opportunities for brands when considering their wider marketing options and strategy.
Interactive content has the ability to transform previously static information into something that can engage consumers and build their trust in brands thanks to formats like polls, surveys, personality tests or games, to name but a few. By using these tools, brands can encourage their audiences to sign up for newsletters, share their preferences and opinions, and embark on a more meaningful relationship with the brand. And most importantly, while brands are providing their audience with these fun and engaging experiences, they are also allowing them to collect zero-party data.
A great example of how the use of interactive marketing can produce outstanding results is that of one of our Swedish customers, media brand Bonnier. They wanted to have a premium format for one of their advertisers, Swiss cheese brand Emmentaler. So they transformed Swedish personality Edward Blom into a cartoon wearing lederhosen, placed him in an idyllic Swiss mountainscape and made him run after blocks of cheese, duck from the milk jugs and jump over the local cows. Sounds a bit mad? Sure, but it worked! And despite the fact that there wasn't a prize linked to this game, the content was so well received that it was played on average four times by every participant. So the consumer exposure and engagement was huge and people were playing the game and interacting with the brand purely because the content was fun and original.
This was the first time Bonnier were using interactive marketing so they did 2 test campaigns and within a very short time, the results were impressive: with interactive marketing they saw conversion rates that were over 6 times higher than when they were using static widgets to promote their services. They also saw that the Qualifio tool was very easy for their journalists and marketers to use and meant that instead of spending on average 8 days creating a static widget and involving at least 6 people, it would take only 3 people a matter of hours to set up and launch a campaign with Qualifio.
Any tips for digital marketing leaders to succeed in a cookieless world?
Be prepared, don't be an ostrich and think that this is something that will go away if you ignore it. We may still be a couple of years out from cookies no longer being used but your post-cookies data collection strategies need to be conceived and implemented from today.
Be inventive, think big and think outside the box! Really think about what you want to get out of your data collection strategy – what is it that your customers need and how can you address those needs by getting the right information from them? There's no need to collect masses of data that you're then not going to use – the key here is definitely quality over quantity.
Consider interactive marketing as a great way to collect zero-party data from your customers. Qualifio's tool allows you to easily and quickly set up over 50 formats of interactive campaigns (polls, quizzes, tests, games, etc) with no technical input needed that you can then publish on all your digital channels, to start engaging with your audience and collecting their data.