As we await the impending gradual phaseout of third-party cookies, marketers need to pivot their strategy and begin engaging consumers online in ways that align with the future of addressability, says Taranjeet Singh, Managing Director, Southeast Asia and India, Criteo, in this interview with MartechAsia.
Cookiepocalypse – should marketers be worried about it? Or should they see it as an opportunity?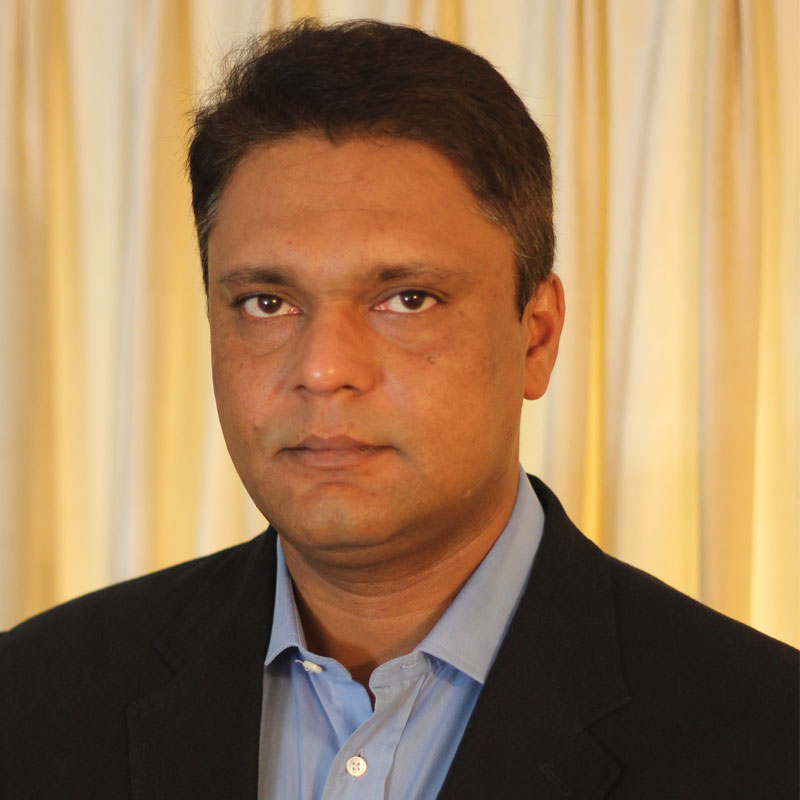 As we await the impending gradual phaseout of third-party cookies, a recent report by Forrester revealed that 55% of media agencies in Asia Pacific are concerned or very concerned about this. The major source of concern lies in marketers' lack of understanding on how to collect and interpret first-party data—due to the reliance on a long-standing third-party cookie media strategy, for instance.
To tackle this, marketers need to pivot their strategy and begin engaging consumers online in ways that align with the future of addressability. This addressability can be defined as a form of personalisation that optimises relevance and timing to deliver effective brand engagement. Addressable audiences are involved in this process—defined as the total number of online consumers a media platform can reach via targeted advertising campaigns.
Therefore, instead of being worried or staying reluctant to prepare for the future of addressability, marketers should see this as an opportunity to explore innovative tools that can empower them to build up a stronger first-party data management strategy. Ultimately enabling them to connect with their audiences and meet their ever-changing needs.
At Criteo, we are helping marketers and media owners activate first-party and privacy-safe data and drive better commerce outcomes through our Commerce Media Platform. Our Contextual Targeting solution, fueled by first-party data, is also empowering marketers to seek privacy safe alternatives to reach audiences. Furthermore, our Criteo's Retail Media solution is also helping markers to use retailers' first-party data to advertise on retailer sites and apps, as well as across the open Internet.
How prepared are businesses in the APAC region prepared for this transformation?
According to research by Google and Boston Consulting Group, only 44% of brands in APAC believe they're above average at using first-party data, while more than half are at a lower level of digital maturity, collecting limited or even no first-party data. Forrester's report also found that only 18% of APAC marketers believe they are mature in terms of their data privacy oversight and process, making them unprepared for the future of addressability.
Against a backdrop of rising privacy concerns and the evolving ad tech landscape, it is not surprising that marketers are concerned by these changes. The solution for marketers is to review their data management processes and start adopting more sustainable strategies based on first-party data orchestration. This will help them stay ready for the addressable media future – where consumer trust is built, and first-party data is willingly offered and exchanged for more meaningful engagements and personalised experiences.
How important are first-party data and zero-party data? Which ones should businesses aim at? Is there a cost attached to them? How can brands collect and leverage zero-party data?
With zero-party data being information that consumers intentionally share with a brand, including preference center data, purchase intentions, personal context, and how the consumer wants the brand to recognise them, this is data that consumers share proactively to help brands improve personalised advertising without relying on third-party cookies.
With a consumer's explicit preferences and interests shared directly by them, zero party data is more valuable and insightful for organisations, as compared to first-party data where data is collected by the brand.
With that said, zero-party data is challenging to collect, and unless consumers recognise the value of doing so, most will be reluctant. We call this the value exchange – where consumers recognise the value of sharing personal data with brands, in the form of smoother and more personalised experiences, making them willing to offer it.
This is still something that marketers in our region need to work on, as consumers remain apprehensive about the transparency around data use by companies. This is a clear signal that if organisations wish to build on zero-party data, they will need to ensure that they communicate openly with consumers about the transparency of their data usage to unlock more personalised experiences and richer insights.
To effectively manage and utilise data collected for insights, organisations can turn to commerce media solutions, a new approach to digital advertising that combines  commerce data and intelligence to  target consumers throughout their shopping journey. This will help marketers transform these insights to drive commerce  outcomes in the form of sales, revenue, and leads.
Is hyper personalisation suitable for every business? What are the requirements to achieve effective hyper personalisation?
Hyper personalisation is the one of the most advanced ways brands can tailor their marketing to individual customers. This is done by creating custom and targeted experiences using data, analytics, AI, and automation. While this approach takes personalised marketing to the next level, transitioning to offering hyper-personalised service is not a simple task – even for a business that's ready to replace their entire IT infrastructure with new technology that can capture customer data in real-time and support omnichannel journeys.
With more than half of APAC organisations currently at a lower level of digital maturity, and facing challenges at the first phase of collecting first-party data, I would recommend that organisations prioritise revamping their first-party data management strategies first, with the help of ad tech solutions that do not require them to rip and replace their entire IT infrastructure.
For organisations that have already established a solid first-party and zero-party data management strategy, they can transition into the next phase of implementing hyper personalisation strategies as their next level-up to enable personalised consumer engagement.
How effective is gamification in gathering zero-party data? How can brands leverage it?
Gamification strategies are one of the most common efforts marketers can use to collect zero-party data. That is, making apparent to consumers the benefits or value that they stand to get from sharing a few simple questions on their interests or habits.
Take for example Air New Zealand's'You Say Yay' campaign, which used mobile quizzes to invite travel enthusiasts to visit its site, answer six personality-based questions and receive a personalised suggestion for a holiday destination in the United States. A separate DestinAsia site was also set up to recommend Asia destinations based on zero-party data collected.
Fashion retailer Lacoste Japan also rolled out 'Vote For Your Favorite Long Sleeve Polo Color' and 'New Outerwear Collection for Fall/Winter 2020' campaigns to poll consumers on their fashion preferences, and actively collect zero-party data through an interactive brand experience.
As marketers continue to encourage first-party and zero-party data sharing through educating consumers on the "value-exchange" of that, they can most definitely incorporate innovative methods like gamification strategies to keep the process creative and exciting for their consumers to participate in.
What's your advice on how businesses should tackle the cookieless future?
As we pivot to an addressable media future, I believe that marketers should prioritize building up their first-party and zero-party data (such as efforts to drive data transparency) strategies, and invest in solutions like Commerce Media, Contextual Targeting or Retail Media to help analyze and execute data-driven engagement strategies.
I urge marketers to look beyond their concerns around cookies or unified IDs, and see the bigger picture of how we are to continue evolving to meet consumer needs as they evolve. It's time that we see these trends as our opportunity to test new methods for engaging consumers online. Ultimately, ensuring that we are future ready to welcome an addressable media future.