Focusing solely on acquisition metrics may not paint a true picture of ROI, says Scott Pugh, Regional VP & General Manager, APAC, Mixpanel, in this interview with MartechAsia.
Today, customer data is significant for businesses more than ever as customer experience forms the heart of any business. But are businesses storing, analysing and leveraging customer data efficiently to extract its business value? We discuss this and more in this interview with Scott Pugh, Director-Asia Pacific, Mixpanel.
In what ways managing and deriving value from data have evolved over the years? And how is it driven by a new generation of cloud data warehouse technology?
The volume of data collected by companies has grown exponentially over the last decade partly driven by the rapid digitisation of everything that we do. The Digital 2021 Report by We Are Social puts the number of internet users globally at 4.66 billion in January 2021. These users are generating an incredible amount of data from their online interactions every second, every day.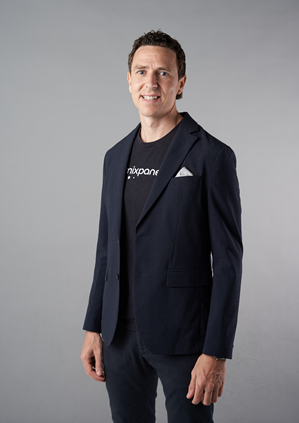 Data storage and computation was expensive in the past so it would not have been feasible to manage and analyse this magnitude of data efficiently. However, the tools enabling companies to collect, store, transform and analyse that data have continued to evolve.
There's been a rapid transition from on-premise to cloud computing because of this. Cloud computing created cost and technical efficiencies that help to support growing data volumes. Now every company, big or small, can, and is, looking at ways to better gain insights from all the data that is available. However, this increases the challenge of making sure that all the data is clean and query-able for actionable insights.
How is the centralisation of data gathering and value extraction more useful for businesses?
Having a central source of truth with data that is trusted throughout the organisation is critical. Second-guessing whether the data you are querying is correct, slows down teams and decision making.
This central source of truth also helps to support strong data governance and a team that owns this central source of truth is key to a data-driven organisation.
At Mixpanel our mission is to help companies learn from their data. For smaller startups, we can act as their central source of truth, collecting client-side data from apps and websites using our native SDKs and augmenting that with data from finance and CRM systems for example.
As companies scale, they will often look to have a Customer Data Platform (CDP) or data warehouse as their central source of truth where they pipe all their data and have a 360 degree view of the customer.
This data can then be sent to Mixpanel for visualisation, make hypotheses and take action in the product (app/website).
Some CIOs and CTOs complain that we have too many tools to gather data but very few talents in the market (APAC) to extract business value out of the data. Do you agree?
I whole-heartedly agree. For the last few years, data science roles have appeared in the most in-demand jobs in Singapore and Asia Pacific. Universities have not been able to keep up with the demand for talent, creating a huge skills shortage.
The good news is that technology is coming to the rescue, in order to alleviate data science and analyst resources in companies.
Tools like Mixpanel enable a wide variety of teams from Marketing to Product to Business Leaders to access their data on a self-serve basis without the need to write SQL queries. The challenge is, not all companies have fully adopted these technologies. This results in a bottleneck as everyone is waiting for data teams to help produce reports.
In fact, we surveyed over 450 product professionals globally and found that over 50% of them aren't able to quickly get answers to their product questions. The top barriers were "I don't have access to the data I need" (47%), "I can't trust the data" (30%) and "I have access to data but lack the technical skills to answer the questions (28%). This shows that there are significant gains to be made by making analytics more self-serve.
What is Mixpanel's approach to harnessing data and providing effective analytical tools to business users? Any examples or case studies of success stories to share in brief?
Mixpanel has an open API approach to data and supports an exhaustive set of native integrations with technologies that help companies understand, measure and grow their products and users.
We don't believe data should sit in silos. Digital native companies and companies going through a digital transformation want to acquire the best in breed technologies for each business requirement. The "walled garden" approach of large vendors in the digital product growth space, where buyers are locked into an ecosystem that lacks the specialism and innovation, can hold companies back and restrict their own ability to rapidly innovate.
A Mixpanel customer from Indonesia that benefits from this approach is LinkAja. They are bringing first-party data, transactional data and more into a data warehouse and data lake from which data is exported into Mixpanel for analysis. Data from their in-app marketing tool and mobile attribution tool is also sent into Mixpanel for additional analysis. This is used by both their product and marketing teams to jointly build and optimize user flows and customer journeys within the product.
What should CMOs keep in mind when they invest in data stack technologies?
Chief Marketing Officers (CMOs) for digital native and digitally transforming companies are often focused on the acquisition part of the customer journey and rightfully so. This is where a lot of marketing investment goes to bring new customers to your product, but this also leads to focusing on very surface-level metrics such as form fills, unique users, visits, page views and bounce rates.
Whilst these can be valuable metrics, CMOs should look at the full customer journey and how users convert, engage and retain. Marketing teams should be able to analyse these metrics with the depth and granularity down to the individual user. Focusing solely on acquisition metrics may not paint a true picture of ROI.

For example, an ad campaign may generate many new account sign-ups and at a low cost of acquisition. At first glance, it looks like a great return on investment. But what if sign-ups from this campaign tend to make little or no purchases and never use your app again after the first week?
This is why it's important for marketing teams to be able to look at user behaviour data throughout the entire customer journey. Marketing teams should be able to answer questions like:
Where are users dropping off and why did it happen?
Which user cohorts retain at the highest rate and how did we acquire these users?
Most marketing teams already own tools that help provide insights into acquisition metrics but may not yet be equipped with the product analytics tools to dig deeper into how users behave within their digital properties.

When CMOs think about investing further into the data stack, this is definitely an area they should consider. For product analytics to be effective for marketing teams, it should be self-serve and work well with other tools within the data and martech stack for maximum benefits.