In this interview, Stephanie Dechamps, Director of Marketing, Boomi APJ talks about the marketing landscape post-Covid and how APAC marketers can become change-makers in their organisations.
Tell us a little bit about yourself. What is your current role and what is a typical day like for you?
I am the APJ Marketing Director for Boomi, a category-leading SaaS company. Since I took the reins a year and a half ago, I've implemented numerous changes and steered the APJ marketing team to embrace a data-driven approach. Stakeholder management has improved and trust and engagement are now firmly established. The team has also grown in size and we have more specialists supporting the local functions. That has allowed us to explore new avenues such as supporting the expansion of our business. The results speak for themselves and we have doubled our marketing outputs. Now, we are focusing on optimizing the demand generation funnel.
I started my career in business journalism before moving into digital marketing. Prior to Boomi, I held several field and integrated marketing positions at Oracle.
What has changed in the marketing landscape in a post-Covid world?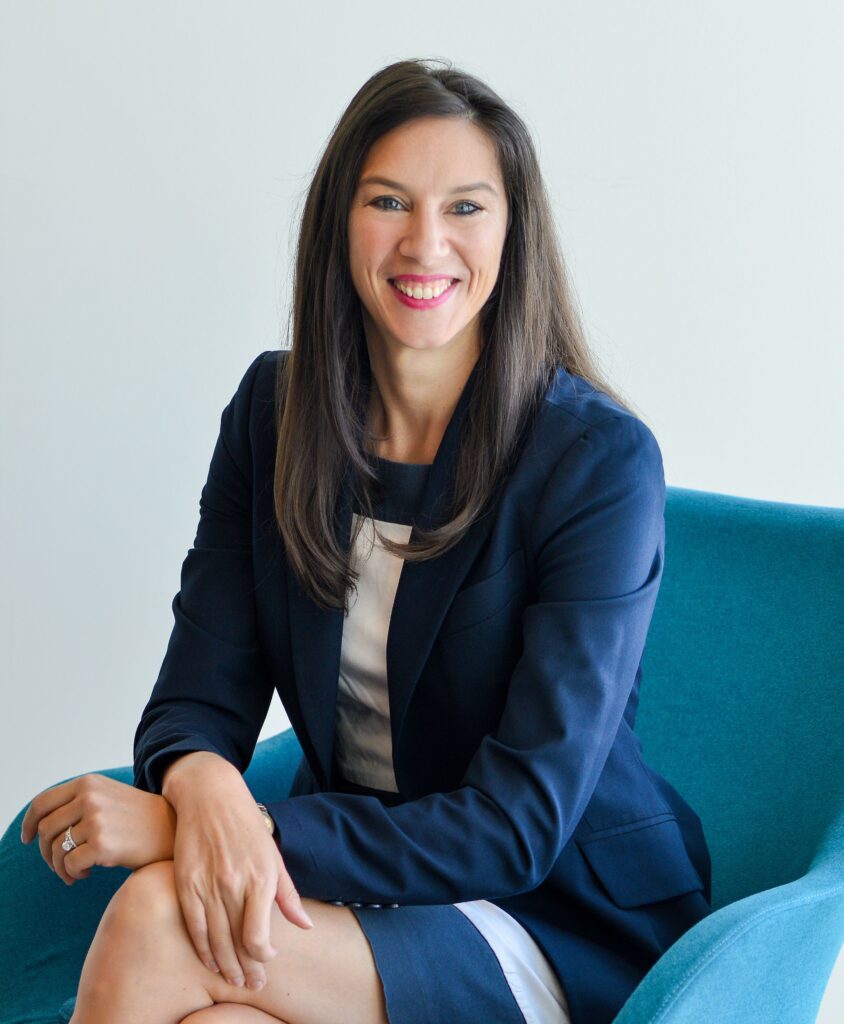 The importance of digital has grown tremendously. It has empowered self-discovery and self-education which has led to more insightful research prior to vendors and prospects coming together. It's an ecosystem, where businesses today take a more considered approach to digital transformation and marketing, too, needs to be more sophisticated in its approach.
Secondly, Forrester finds that the number of buying interactions have jumped 60 percent in the aftermath of the pandemic to 27 percent. According to Gartner, most of these interactions are now digital with two out of three buyers preferring digital interaction. There is no doubt that digital channels are here to stay and are a significant part of the buying decision process.
In APJ, the most visible transformation is in Japan. Business relationships were predominantly face-to-face, now the preferred approach for marketing are hybrid engagements. Most media and event organizers still propose online first, as precautions against the pandemic are still top of mind.
A strong indication that buyers are increasingly preferring digital interactions – Can you share what you're experiencing first hand? and how you are evolving the ways you engage?
In this self-discovery approach, with the increased number of interactions, there is a necessity to look at building a user journey. This goes beyond marketing to other cross-functions. We are starting to have more lengthy conversations with Business Development Representatives (BDRs) on the necessary number of engagements to speak to prospects. And with channel teams on their role to support marketing.
At Boomi APJ, we have been mapping our user journey. It is a great exercise because it requires input from the teams who hear directly from our prospects and customers about what is top of mind for them, to check our assumptions against the data and improve conversions. We've learned tremendously along the way and we will continue to do so as our customers' needs evolve.
Moreover, not only have the number of touch points increased, but the number of people involved has also grown. We are now facing multiple persona journeys running in parallel, meaning that the need to personalize engagements has grown exponentially. Most organizations like ours do not have infinite resources. So, we have to take a programmatic approach whether it's regrouping the persona around certain similar topics of interest or taking a one-to-few approach for Account-based Marketing (ABM).
What are the other top trends in martech that you would like to highlight?
There is a new term gaining popularity in marketing since the pandemic: Account-based experience (ABX). I love it as it combines the focus on offering a great customer experience and the account-based approach.
It integrates data to help redirect the focus onto customer-journey mapping, enabling you to know your customers and prospects more intimately so that engagements become more relevant and impactful.
Internally, there is already a lot of data available on customers. But it needs to be structured. The basic is to have the CRM connected to Martech stack which in turn needs to be connected to AdTech. Some companies will have a data warehouse, but this is traditionally very structured and not flexible for a single view of the customer. Thus, most would opt for a customer data platform (CDP). However, data has to be cleaned and organized before being put into a CDP or else your data will not be structured uniformly and will be unreadable by different applications. Think of master data management. Or a lighter version would be a master data hub which is an index to structure your customer data from all applications before storing it in a CDP or other exchange of data. It is defining the unique customer ID across all your applications.
To organize first–party data of the customer into a single view, it is crucial to plan for the era of the deprecation of third-party cookies in Google Chrome, for instance, which has been pushed to 2024.
Now, what I would love to see is better tracking technology that gives more visibility into the customer journey across all touch points and delivers insights into the level of engagement. Marketing automation tools are solving that, but only within the remit of marketing. It currently doesn't include BDR, Channel or Sales.
How are CMOs responding to these changes? (related to question 2)
Companies need to look at the influence of several (if not all) touch points, beyond marketing. Determining the right attribution model is still a struggle for most of us. So many company leaders are stuck in an old approach of pipeline attribution. They are fixated on the channel that triggers the conversion. We have all been asked to do more organic search, since it is the best converting and cheapest channel. However, marketing has evolved significantly. It is the task of the CMO to explain how the attribution model works to the leadership team. It is an education process and the best way to do that is with numbers. I recalled once we were able to show (with third-party cookies) that some visitors had first engaged on a Facebook ad, though this is a tedious and lengthy process. You also want to avoid cutting every marketing activity and wait to see the impact on organic search to prove your point to the board. A solution in between would be to show how to integrate campaigns, with several touch points and channel engagements, perform more than a mere singular campaign or channel.
How can APAC marketers become change-makers in their organisations? How can they encourage a data-driven culture that can thrive in a time of rapid-fire decisions and consumer changeability.
I am a fervent advocate of data and insight-driven marketing. As marketers, we have many data points at our fingertips. There is the digital behaviour of the prospect, the response to content, the A/B testing on messaging, the conversion or engagement rate. You can't improve the effectiveness of a campaign if you do not look at the results. The report would need to be interpreted and put into context. As a marketer, you are the one who could discover the reason of a successful engagement or not. And that could tell a lot for the sales team on what to say to whom.
Marketers will gain trust from their stakeholders when they show transparency and knowledge. They become more valuable when they can dig information on prospects' preference or trends from all the data they have at hand.
How can APAC CMOs use martech (and data) to sell tech products and services. What's the must-have tech stack that you recommend?
A 360-degree view of the customer is crucial for differentiation and unlocking new business value. To sketch a fuller, more holistic picture of the customer the tech stack should ideally consist of; contextual targeting, verification of servicing banners for AdTech, marketing automation and Master Data hub or management, a unified, comprehensive Customer Data Platform. Attribution tools should also be implemented enterprise-wide through business intelligence software, for example.
Any advice to CMOs: top factors they should keep in mind as they plan for the rest of the year?
With the recession looming, it wouldn't be surprising if most CMOs are feeling a sense of deja-vu thanks to another round of cost-cutting and hiring freezes. After a crazy flash reopening where every event was fully booked, it is time to reexamine how we can leverage hybrid solutions. Events are back in full force, but are skewed because people missed networking so much. Digital has a prominent place now thanks to a greater emphasis on self-learning, but we do not want to fall back on Zoom overkill. It is an opportunity to review the reset channel performance and plan for the new marketing mix for the years ahead.