In this interview, Sylvia Hooks, Chief Marketing Officer for Aruba, a Hewlett Packard Enterprise company, talks about the changing marketing landscape in Asia and the evolving role of the CMOs.
Tell us about yourself. What is your current role and what is a typical day like for you?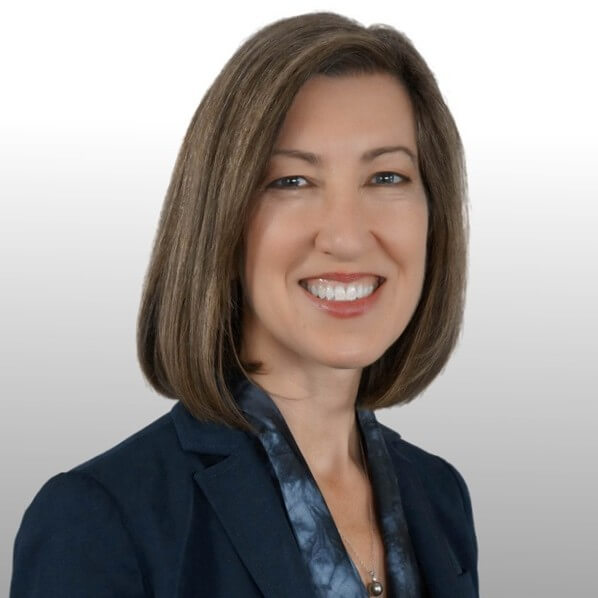 I am currently Head of Marketing at Aruba, a Hewlett Packard Enterprise company. My current role encompasses public relations, events, branding, analyst relations, channel marketing, and more.
On a typical day at Aruba, I spend most of my time connecting with people directly so I can build relationships and offer support where needed. I attend quite a few meetings, which help me understand what is important to all my key counterparts and stakeholders across the business. These touchpoints help me understand how marketing can further enhance and support the various business functions.
I also spend a lot of time working closely with my core team to determining how to drive our current business priorities into tangible actions. We focus on areas where we can improve our skills and efficiency with internal initiatives such as marketing workshops to learn about the latest tools and to facilitate cross-regional knowledge sharing.
We also drive on-going external initiatives that amplify Aruba's messaging into the market. Personally, I was extremely pleased that we were finally able to bring back our annual Aruba Atmosphere SEATH and India Conference to Bangkok, Thailand after a two-year hiatus. Events like these are a very important way to gather industry experts together to share ideas and best practices, drive insightful technology discussions, and allow us to showcase our latest products and updates that help our customers modernize their networks.
Our work primarily focuses on driving business results, so marketing needs to be a strategic element that drives tangible results. Every day brings a unique set of complexities and challenges. Finding the best, most innovative solutions keeps us going.
How has the pandemic changed the marketing ecosystem in Asia? Are things returning to normal?
The pandemic definitely compelled a big shift to digital marketing and changed the way everyone consumes information online. During the pandemic, we were unable to host in-person events. Now as we are coming out of the pandemic, things continue to change drastically. We once again have the opportunity to work with our sales team to host local events to showcase our technological capabilities and innovations to our customers in a live setting.
Being a globally dispersed organisation from the beginning, we were in a fairly good position to transition to the remote working situation that was necessitated by the pandemic. Even still, it was challenging to immediately put into place a plan for company-wide remote working. However, today, 80% of our employees work remotely, all supported by our network and tools, which enable us to collaborate in a seamless manner. Looking ahead, I think it is crucial for all organisations to prepare for any future unforeseen global crises by building and maintaining a strong framework that enables employees to work from anywhere.
And digital marketing is here to stay! Yes, people are excited to be back at in-person events. Less and less they want to sit still to get information – that will happen digitally on their own time. Now, in-person events are about engaging and questioning with other humans. So digital marketing will stay critical as we find out the balance of live and online.
What are some marketing best practices that technology MNCs such as Aruba have adopted?
One of the biggest innovations we have adopted is the ability to target specific accounts with personalised messages. We're seeing great success when we match digital signals and intent to buy with the most effective product portfolio or solution. When our message clearly articulates a solution for our customers' pain points, we are better able to connect with our customers. Delivering the right message that is tailored and targeted to our customers has always been our priority, and we take pride in honing this.
New marketing technology underpins this, and we rely on a very modern tech stack to help identify the people who are searching on target phrases, or who match our target profile – and then deliver customized messages to them. Our strategy centres around account-based "everything" this year, and highly personalized messages that our team delivers in partnership with our sellers and partners.
How do you see the role of the CMOs evolving in a post-pandemic world?
Because of the growth of digital marketing post pandemic, CMOs now represent the company to customers. Conveying the company's personality and values, as well as the business messages, are now part of the CMO's overall responsibility.
In addition, the CMO is also partially responsible for ensuring a human presence in internal communications. CMOs can help set the tone for employees to connect internally.
Marketing has always been an integral component of any business organisation. Brands, however, have taken on a more pivotal role. A company's brand makes the first impression.
And really, the emotional promise of a brand has always been the CMO's purview. It takes a whole team, but the CMO must set the strategic agenda for how a company defines itself and what qualities will be most important to highlight. And then guide the team at each decision point to reinforce those brand promises.
What are some of the opportunities and challenges that are relevant to marketing professionals today? Any advice for fellow marketers?
First, and perhaps most importantly, be genuine and authentic. High tech marketing has evolved from focusing on technology first to focusing on human-centered outcomes. This creates room for connection and allows the exchange of valuable information. We can make human connections first, and then bring in the technology or product. The beauty of technology is that it allows us to target ads to selectively reach consumers and foster real connections.
Finally, I want to say that Aruba has always valued human and network connections, made possible through our innovative, sophisticated technology.