The future of marketing technology centres around a move to composable martech stacks that enable companies to select and purchase a particular service that they need at the time, says Saurabh Pandit, Sitecore Area Asia Vice President, in this interview.
In late June this year, Sitecore, a company that specialises in digital experience management software, announced the appointment of Saurabh Pandit as Area Vice President of its Asian operations.
In its announcement, the company said that the appointment of Pandit strengthened Sitecore's presence in the market and is part of the company's ambitions to grow aggressively in the wake of the US$1.2 billion funding secured in January.
Pandit brings more than twenty years of business and executive management experience. His new role encompasses India, Southeast Asia, and the Greater China region.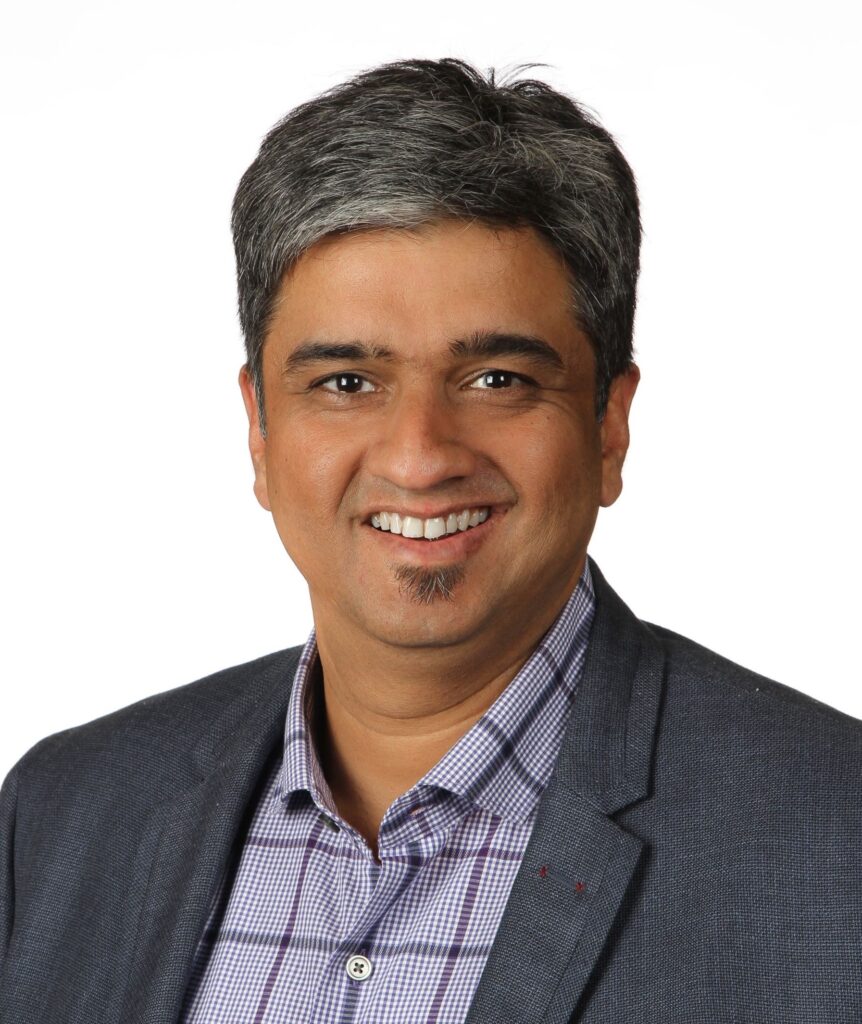 Prior to Sitecore, Pandit has held senior regional roles at Resulticks, Adobe, Oracle, Microsoft and IBM. He was formerly Regional Director, JAPAC, for marketing automation provider Resulticks, Head of IBM Watson Customer Engagement across the ASEAN region, and has held senior digital marketing alliance roles at Adobe. Before moving to Singapore, Pandit held cloud management roles at Adobe and Microsoft in India.
In this exclusive interview with MartechAsia, Pandit shares his perspectives on the evolution of martech and the significance of customer experience becoming pivotal to marketing strategies.
Please tell us a little bit about yourself. You have worked with tech giants such as IBM, Microsoft and Oracle, among others. What made you choose the area of customer experience (CX) and customer engagement?
I am fortunate to have contributed to some of the tech giants named above. I had always aspired to be associated with the cutting edge technologies of each of these great companies. So, when the world was getting saturated with client server architectures, I was already selling app virtualisation and server virtualisation with Citrix. Then I moved as an early evangelist and cloud native to advocate and sell SaaS, Paas, IaaS with companies like Oracle and Microsoft.
It was then that I spotted the opportunity of changing gears and moving from the back-end systems to the front ending systems that were being deployed by companies.
I envisaged the shifting preferences of consumers thanks to some early stage new era and new economy start-ups. That's when I realised that a new category of solutions will emerge around Experience. This category will be hugely relevant for B2C and B2B organisations as well as some of the OEM's (original equipment manufacturers) like Sitecore, Adobe, IBM, and Salesforce.
I was known as an early digital native and focussed on equipping myself around various aspects of customer experience through adtech, martech, and data technologies.
How do you see the explosive growth of customer experience in Asia Pacific over the last few years? What are the drivers of this growth?
In the earlier days, the job of the marketer was over once the ink was dry. At the same time, the consumer choices were limited.
Today the job is far more complex with the proliferation of devices, channels and added consumer demands. End consumer is pampered and is also aware that brands know him or her. The biggest consumer ask is the personalised experience when interacting with a preferred brand. The single biggest catalyst for explosive growth of customer experience is consumer demand for a superlative personalised experience. Brands need to realise that they no longer just sell products and services, but they sell personalised experiences.
The second driver is changing business models around the merger of physical and digital experiences, known as Phygital. More and more companies are figuring out innovative strategies to engage, acquire, and serve their consumers. In short, tasks that can be digitally accomplished, which earlier required an in-person interaction or a physical location. There are many digital only products or services available that brands are innovating with.
Thus, organisations that choose not to invest in customer experience will stand to lose. We believe that both the consumer demands and changed business models will be drivers in APAC for customer experience.
Has the pandemic made businesses rely more on human insights and CX/digital experience (DX)?
The pandemic has forced a major disruption to business models and many companies have accelerated their move to digital delivery of services. Human behaviour is less predictable due to the pandemic impacts and it's vital that companies reflect these changes in the way they interact with their customers. By unifying all of their customer data platforms and placing all of their marketing operations into a Content Hub, companies will be better placed to provide better digital services because they can see what is working for their brand.
Our research has shown that high agility correlates directly with digital sales performance and delivering a strong customer experience.
What are some of the core benefits of CX/DX for marketers and how can it benefit businesses?
The core benefit of having a robust digital experience platform for any organisation is the opportunity to create a strong brand and drive an increase in sales.
Many companies are failing to deliver on digital, resulting in subpar customer experience. Marketing and digital teams are obstructed by poor content processes, routines, strategies, and capabilities. We are seeing a convergence of marketing and IT departments, as companies look to solve these problems. A majority of marketers now aim to invest in a comprehensive approach to improve their content technology strategy in the next year, and overhaul their customer experience.
How are platforms like Sitecore helping businesses and what do you plan to focus on in your new role?
It's a cliche but we aim to put the customer first. Our objective is to work closely with companies and help them create the best possible digital experience platform to help them achieve their business objectives. The marketing technology landscape can be complicated. My focus will be on ensuring that organisations can find a way to success.
How do you see Martech evolving in the next couple of years and what should CMOs prepare for?
Two years ago Sitecore said the market would move to a SaaS model and we are now seeing this development at a rapid rate. The future of marketing technology centres around a move to composable martech stacks that enable companies to select and purchase a particular service that they need at the time.
The composable DXP (digital experience platform) is entirely modular, allowing for incremental changes and updates to composite parts. The benefits of a composable DXP is that it enables businesses to adapt and pivot faster than businesses with traditional DXPs, especially as implementation cycles can be sped up. It also enables organisations to mix and match channels and devices according to their customers' needs and styles, and prevents businesses from becoming locked into vendor solutions or saddled with legacy technology solutions.