Asia Pacific's shoppers have increased their expectations, which means retailers have to work even harder to engage shoppers and offer a smooth retail experience across all touch points.
The pandemic has permanently changed how we work, live, and play. Notably, the rise of ecommerce during these unusual times altered consumer behaviour and preferences, and it's not a stretch to say that these behaviours are here to stay. For instance, our 2022 Retail Report found that 61% of Asia-Pacific (APAC) shoppers expect retailers to sell across multiple channels, even after the pandemic.
Rising customer expectations mean retailers have to work even harder to engage shoppers and offer a smooth retail experience across all touch points – in brick-and-mortar stores, online storefronts, or even social media.
Based on our observations of the latest consumer behaviour and payments trends affecting retailers in Asia, here's how retailers and marketers alike can make the most out of the evolving retail landscape:
1. Social commerce and live commerce are changing the rules of engagement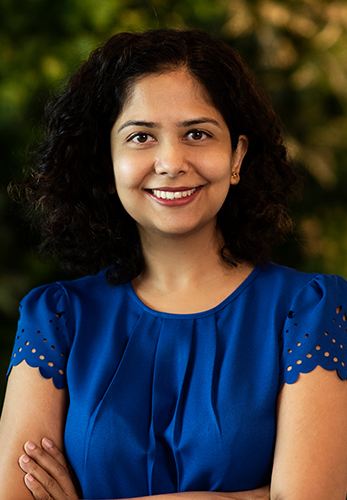 Even before the pandemic, social commerce, defined as the sale of goods and services directly within social media platforms, had shown immense potential as it created a sense of "constant commerce" where users can shop anytime, anywhere, without leaving the app.
Southeast Asia (SEA) as a region represents a huge market for social commerce; social commerce sales make up 44% of the US$109 billion ecommerce market here. Social media giants boast innovative inbuilt shopping features – TikTok has hyper-targeted shoppable video ads built in the user's For Your Page, while Snapchat taps on the power of augmented reality to allow virtual "try-ons" of products. And they're working – in 2021, WhatsApp recorded around 779 million APAC WhatsApp regular users and company accounts interacting with WhatsApp Business to inquire about products and services.
Then came the pandemic, and we all know how that story went. Unable to sell in person, small and big retailers alike turned to livestreaming, allowing consumers to shop from the comfort of their homes. The popularity of livestreaming on ecommerce and social platforms continues to rise; in SEA, media intelligence firm Meltwater found that more than 1.4 million conversations around livestream shopping took place on social media in 2021, twice as much as the same time in 2020.
What does this mean for retailers marketing on these platforms? For one, retailers would do well in remembering that the purchase journey must be as frictionless as possible to ensure conversions. Customers expect to complete their purchases easily once they decide to buy, without clunky redirects and additional steps.
This includes payments, which is the last leg of that journey. To enable this, retailers can let customers pay easily, such as by secure payment links or display QR codes in out-of-home marketing that direct shoppers straight to your checkout.
2. Modern shoppers expect retailers to know their likes and dislikes
Our Retail Report revealed that the majority of APAC shoppers (54%) prefer retailers who remember their preferences and previous shopping behaviours to create a more tailored shopping experience. Now, retailers may think that their current sales channels are able to deliver but the truth is that an omnichannel strategy is not enough if the channels aren't connecting transactions in-store with those online. Without a unified, single overview of these transactions, retailers miss out on the opportunity to personalise and improve their customers' shopping experiences.
Unified commerce solutions connect these multiple channels, thus providing retailers with valuable insights into their shoppers' likes and dislikes. Armed with this information, retailers are able to customise their shoppers' buying experience for them, such as marketing similar products they love to keep them coming back.
At a broader level, retailers can use historical data to inform their holiday sales preparation, from optimising online promotions and loyalty programs to improving personalisation and adapting to suit new markets. By keeping the customers' preferences in mind, retailers can then create targeted messages that resonate with their shoppers.
3. Growing expectations of the store of the future
Physical stores in Asia remain a critical touchpoint in the customer journey, favoured by 60% of the region's shoppers, according to our 2022 Retail Report. However, brands need to reimagine the role of their physical outlets. Rather than a place to simply hold inventory, the store is now seen as a curated gallery or a showroom that is reflective of a brand's vision and story. Our research found that 65% of shoppers echo this sentiment, as they believe that stores should be exciting places to visit.
This means that the store must value-add, giving shoppers what they cannot get online. Shoppers value experiences and convenience, so one way of doing it is to introduce technology and offer cross-channel flexibilities into the store experience.
Love, Bonito, a Singapore-born fashion retailer is a great example of how that can be done. To attract customers, the Instagrammable fashion chain outlets offer augmented reality experiences where shoppers can strut down the walkway. Besides the cool technology, the retailer also brings to the table the concept of endless aisle, where shoppers in their stores can browse online or order a wide range of products that are either sold out, or unavailable in-store, and have the items shipped to their homes.
Thriving in the brave new world of retail
The reality is that shoppers don't think about individual channels but about the overall brand experience. Coupled with the rise of nonlinear customer journeys, retailers are increasingly presented with an uphill challenge. Retailers that do well are hence those that can combine their physical and digital worlds to create a fluid, channel-agnostic experience which prioritises the customer. By doing so, they could uncover actionable insights about their shoppers to shape their outreach efforts.