Tightened consumer spend and marketing budgets in the post-pandemic era require marketers to be more innovative to see better returns in Asia Pacific.
With the evolution of marketing channels across the region during COVID-19 lockdowns and post-pandemic, what are the transformations seen in the way brands are marketing themselves in Asia Pacific?
Marketers, being who they are, surely would leverage digital technologies and martech strategies to ensure their brands get the exposure they deserve. But what actually worked, and will work post-pandemic, remains to be seen — especially when it comes to the return on advertising spend (ROAS).
What's more, marketing budgets are down, together with consumer spending, due to global uncertainties and economic backwinds.
MartechAsia sought out some insights and trends in regional marketing from Adam Brownstein, SVP & General Manager, JAPAC, Partnerize.
Post-pandemic, what trends in marketing have you witnessed in the Asia Pacific region?
Brownstein: We're seeing marketers leaning into content to help their business practices in affiliate. Long-form writing and high-quality brand-2-brand partnerships are re-shaping our channel from being "down funnel" transactional to being value-added for brands and consumer LTV.
We have certainly seen a move in discretionary spending by consumers from buying " physical stuff" to experiences. Revenge travel has been delayed in region as borders have opened more slowly, but the trend is here. We see this in GTV growth for lodging, transport and experiences.
China is a wildcard; less transparency into the consumer and economy than before.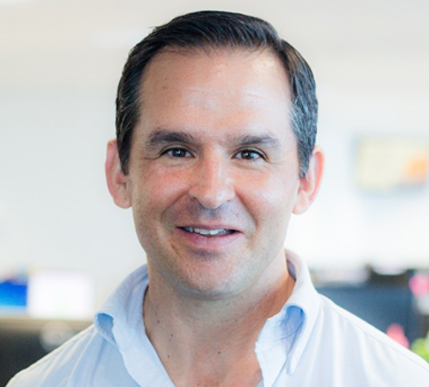 In the digital economy we find ourselves in today, what are some key digital strategies that would work best for marketers?
Brownstein: With the continued rise in digital innovation, consumers are everywhere and spending more time online than ever. This creates the need for brands to ensure they are omnipresent with their target audience, meeting consumer expectations.
Not only do consumers expect seamless, frictionless digital experiences, but they also expect brands to be present meeting them across their journey when they need them. That means for marketers, they need to be everywhere, all the time, on every digital destination and device to meet those consumers wherever they are.
While many marketers may favor the reach and scale of digital channels like paid search and paid social, understandably so, many are grappling with the ever-rising cost of doing business in these channels.
Thankfully, modern marketers have realized alternative options — like partnerships — as a means to tap into wide reaching consumer audiences on a more cost effective, pay for performance model. It is these marketers who realize that affiliate and partnership marketing are not simply a tactic, but a strategic growth driver that can drive profitable, long-term growth for their brand.
But it requires thoughtful planning, execution, and being armed with the right resources. And with a 12:1 average return on ad spend, what marketer wouldn't make that investment in a proper plan, people, and technology?
How would you define performance marketing, and how has it evolved over the last few years? How do affiliates, partners and influencers fit in performance marketing strategies?
Brownstein: Performance marketing is defined as digital marketing channels that operate on a pay-for-outcome basis, meaning costs or marketing spend are aligned to specific actions like conversions, impressions, clicks, and more.
Generally speaking, performance-based marketing is a terminology used to describe paid search, social media marketing and affiliate marketing. Again, with the digital penetration across consumers rising significantly thanks in part to a global pandemic, these are common destinations for consumers.
Along with the the cost of living pressures, marketing budgets are being squeezed however we are seeing a decrease in commissions paid to publishers by 23% YoY in Q2 2022 compared to Q2 2023 — which is a great outcome for marketers' budgets.
When publisher rates go down, our brands see an increase in their Return on Advertising Spend (ROAS) invested. Our recent report in Q1 2023, showed an average return on ad spend of 1:12. So for every dollar they invest, they see another $12 returned.
On average this is much higher than other digital channels. It's a positive signal to see revenue growth increase 33% YoY (Q2 22 – 23) while ROAS continues to present as healthy and consistent for marketers.
Affiliates, partners and influencers naturally fall under the definition of performance marketing, as a subset of the broader offering. Affiliates and partners, who are third-party publishers, operate on a pay-for-performance model; they are only compensated following a referral for a conversion or lead generated on behalf of a brand.
Affiliates and partners are coupon or voucher sites, content or media destinations, loyalty or cashback providers, and more.
Influencers often cross into the affiliate marketing world, using this channel as a means to monetize their content. More often than not, it is the micro and nano influencers who find the greatest activity in affiliate and partnership marketing, as they don't have the swatches of follower bases to command high, upfront campaign fees. Therefore, they are more likely to use affiliate marketing as an entry point to establish a relationship with a brand and start monetizing.
Please provide some examples of how Partnerize helps marketers in this region.
Brownstein: Marketers can rely on Partnerize to help them remain in front of their target audience through affiliates and partners who have access to large and loyal audiences.
Providing both partnership automation software and services to achieve profitable growth in JAPAC and beyond to over 1800+ leading brands, marketers can tap Partnerize software to discover, track, manage, measure and pay the partners and affiliates that refer traffic and customers to their website.
Additionally, for any brand who needs resources to plan and execute their partner program(s), Partnerize offers a team of subject matter experts to handle it for them.
When considering scaling a partnership or affiliate program globally, a combination of strategic planning, cultural sensitivity, and efficient execution is required. Regular monitoring and evaluation of your program performance in each market is critical so you can be prepared to adapt your strategies based on feedback and insights from local affiliates and partners.
We've seen great success in the APAC region. A great example of this is one of Asia's leading on-demand food delivery platform, operating in over 400 cities across 11 markets. Through our partnership, they were able to engage high-disposable-income customers, achieving a 11% increase in program conversions, an 22% increase in revenue YoY, and a return on ad spend of over $100.
By partnering with us, they were able to swiftly automate tasks across the partner management lifecycle in a single destination and immediately created efficiencies that gave them the ability to gain control of outcomes during the economic shift.
Their program passes back important data points such as average order value, outlet collection points, and customer loyalty numbers by partner to power more precise commissioning and optimization. These efforts contributed to a 10% increase in the average order value for the program. They were able to scale to nine new markets within two years of the partnership launch.
With greater transparency into the new customers coming from the channel and using data and insights from Partnerize, this food platform could measure the true business value of each partner-driven customer and the quality of customers coming from each individual partner and share this with the executive team.