Lexi Sydow, the Head of Insights at data.ai, discusses how to leverage shopping apps in marketing campaigns and other business transactions.
Shopping apps have been the go-to tool for many consumers to avail the goods and services they need. Many Asian consumers have realized the importance of retail apps in their daily lives, especially during the COVID-19 pandemic. And this mobile tech trend is here to stay with more robust features and capabilities, including their influence and usage for marketing purposes.
According to the State of Mobile 2023 Report of data.ai, Singapore residents spend approximately 5.3 hours daily on their mobile phones or about one-third of their day! In 2022, Singaporeans' time spent on mobile had significantly increased to 62%, close to its SEA counterpart Indonesia currently sitting at 5.7 hours.
But what are the impacts of these findings on marketing? MartechAsia interviewed Lexi Sydow, the Head of Insights at data.ai, on leveraging shopping apps in marketing campaigns and more.
How can marketers leverage shopping apps in marketing campaigns?
Shopping apps can provide a powerful campaign touchpoint, offering decreased friction, timely round-the-clock communication, and increased personalization. The traditional holiday season has stretched out, with shoppers turning to mobile apps earlier in the season for research and deals.
Throughout high-demand periods as well as an 'always on' approach, apps provide an important touchpoint for consumers staying informed about your brand and its offerings. It's the device we always have on us and is often the best channel for timely, relevant, and personalized notifications. This can be particularly useful when tied to an event — like flash sales surrounding the World Cup.
Apps also offer access to traditional communication channels like email but also to 'new' pathways like push notifications and SMS messages. Opting into brand communications from in-app notifications or SMS prompts can provide a powerful, direct way to cut through the noise and directly reach a consumer. But, these should be used in a strategic manner for high-value communications to avoid consumer fatigue.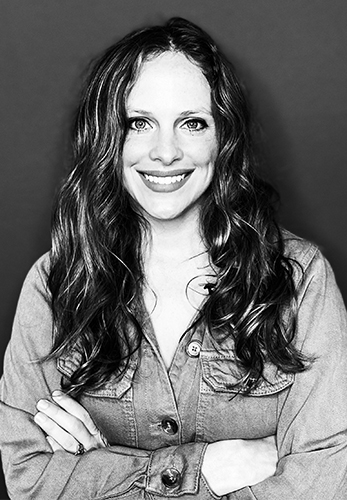 Shopping apps are the new linchpin of omnichannel campaigns, offering seamless cross-channel experiences. Apps act as the glue for in-person sales, loyalty redemption, personalized discounts and recommendations, and strategic communications. Especially in times of economic uncertainty and rising inflation, consumers are seeking out rewards and loyalty systems to get the best deal and keep track of timely and relevant sales.
Mobile apps offer the ability to have deep personalization — with curated content, saved lists, robust recommendation systems based on the consumer's preferences, quick 'buy again' features, in-store pickup vs. delivery options, personalized payment options (offering integration with wallets or Buy-Now-Pay-Later) and exclusive app-based deals. This level of customization and personalization is a marketer's dream. It enables deep-linking and a true "they are talking to me" feeling, which touches directly on a consumer's wants and needs. Shopping apps then provide an efficient, frictionless process for the consumer to get what they want, when they want it — in a way that the web and in-store do not on their own.
Why has the retail app world stagnated in Singapore? Is the stage set for new players and innovations to enter and rock the space?
Covid-induced lockdowns in Singapore catalyzed a movement toward mobile shopping during the peak years of the pandemic. While growth in shopping app usage cooled in 2022 as the economy opened back up, shopping habits have stuck. Time spent on shopping apps remained at the highest levels yet in 2022.
Singapore saw overall flat growth in time spent on shopping apps from the year prior. Shopping levels remained high at 220 million hours, but this was a sharp contrast to the 46.7% YoY growth in time spent in Singapore in 2021 and the 66.7% YoY growth in 2020, which boomed during the pandemic.
About 74% of time spent in Shopping apps in Singapore are in E-commerce (C2C) players like Shopee, Lazada, Taobao, and Qoo10 Singapore. On the whole, we saw that the average depth of engagement or time spent per user in these apps had softened in 2022, even though many saw gains in audiences of users. This softening in the depth of engagement of these apps was a contributing factor to usage stabilizing overall.
There are also pockets of growth: time spent in Buy-Now-Pay-Later (BNPL) apps grew 120% YoY, and Retailer apps grew 40% YoY. SHEIN was a standout player for retailer apps. As lockdowns lifted and in-person life resumed, shoppers were hungry to swap out the sweat pants with new trending clothes. We also saw growth in downloads for these apps, up 14% YoY, with Nike being the breakout leader for growth in demand.
Other pockets of growth in downloads of shopping apps in Singapore include Coupons & Rewards and BNPL, growing 46% and 30%, respectively. This highlights the price-sensitive nature of shopping in the current economic climate: deals and alternative financing are top of mind for consumers.
Despite a tapering in growth from pent-up lockdown demand to get out and about, the mobile shopping sector is still at its highest levels. Therein lies an opportunity for more omnichannel shopping across in-person retail shops as well as app-focused deals. The area is ripe for innovation on how to tailor to a more price-sensitive consumer with app-first coupons, deals, rewards, and loyalty programs. Being top of mind for consumers when they are feeling the economic pinch can foster strong brand loyalty and ingrain go-to shopping habits.
Government intervention and global scrutiny have not deterred consumers from embracing BNPL apps – why is this so?
Coupons & rewards dominated as a subgenre at 46% YoY growth in downloads, with BNPL apps close in second at 30% YoY. BPNL apps offer a solution to a consumer pain point. They provide a simple alternative to credit cards, the flexibility of payments, and perhaps most importantly, are interest-free.
In a global economic climate of financial uncertainty and rising inflation, this addresses a key touchpoint of appealing to the wallet. They offer a convenient, mobile-first offering that slots into the everyday experience of shopping from our phones. The leading provider in Singapore, Atome SG, takes it a step further — offering a $10 coupon off a user's first purchase. Money is on the mind, and consumers are voting with their wallets: the service BNPL apps are providing is resonating more with consumers than government intervention and scrutiny in the press.
What are the implications of more people, particularly Singaporeans, using more language learning, retail, and business apps in marketing?
Singaporeans spent an average of 5.3 hours each day on their mobile phones in 2022, up 18% YoY. Singapore is one of the most mobile markets in the world and presents an incredible opportunity for engagement. Time spent on language learning apps in Singapore skyrocketed by 67%, shopping habits remained steady at a record 220 million hours, and time spent on business apps shrank -5% YoY overall as offices reopened. That being said, pockets of growth emerged in the areas of Business Software and Business Management apps, up 11% and 51% YoY, respectively, in time spent.
This indicates that remote business habits have stuck: consumers are accessing software tools on the go like Adobe Reader, Google Sheets, and Google Docs more than ever before from our mobile devices. Cross-channel work is the new normal. The growth in Business Management apps like Deliveroo Rider, Foodpanda Rider, Lazada Seller Center, Fiverr, and Amazon Seller indicates the importance of the gig economy.
Other business Management apps covering employer services, like Workpal and InfoTech allow for employee services to be accessed on the go, such as requesting leave, booking meeting rooms, submitting timesheets, and accessing pay information. Business is happening on-the-go and from the pocket across devices. Marketing comms (particularly for B2B businesses) should slot into this new mobile-native behaviour. It's no longer a desktop-dominant world for checking emails and accessing documents.
The continuation of Covid-induced mobile shopping habits positions apps as a go-to driver of shopping in 2023 and beyond. Mobile should be a cornerstone of any retailer's marketing and commercial strategy. The growth pockets within shopping apps indicate that offering exclusive deals, rewards, and perks should be top of mind for marketers to cater to price-sensitive consumers in a volatile economic climate.
The boost in language-learning apps is an indication that travel is back. Coupled with the 72% growth in downloads of Travel apps in Singapore shows that pent-up travel demand is dictating purchasing behaviour and consumer decisions. Language-learning apps could be an indication of this — with Singaporeans eyeing overseas travel as borders reopened. The implications to marketing are huge: recognizing these consumer priorities and preferences can allow for better communication, advertisements, and strategic positioning.
For shopping? Travel products or vacation clothes may be top of mind for driving users back into e-commerce apps. For Fintech? Digital Wallets for contactless pay while overseas and simple travel notices in-app could be desired features for banking services and could fuel the latest marketing campaigns. At the end of the day, we rely on mobile as our touchpoint for all services. Knowing where consumers are shifting their focus allows marketers to be ready with salient communications and offerings at the right time.