According to a report, live-sales in Southeast Asia increased by 13 percent to a total of 67 percent in the first half of 2020 alone.
Just last year, Chinese e-commerce giant Alibaba saw a 700 percent jump in business that adopted live streaming for the first time. Staying ahead in retail is no longer just about being on the right platforms with the right technologies, but adopting the right strategy to attract fans, personalise brand experiences and gain customer loyalty.
In this interview with MartechAsia, Sega Cheng, Co-Founder & CEO, iKala shares his insights on how shoppertainment is driving a new frontier in customer engagement.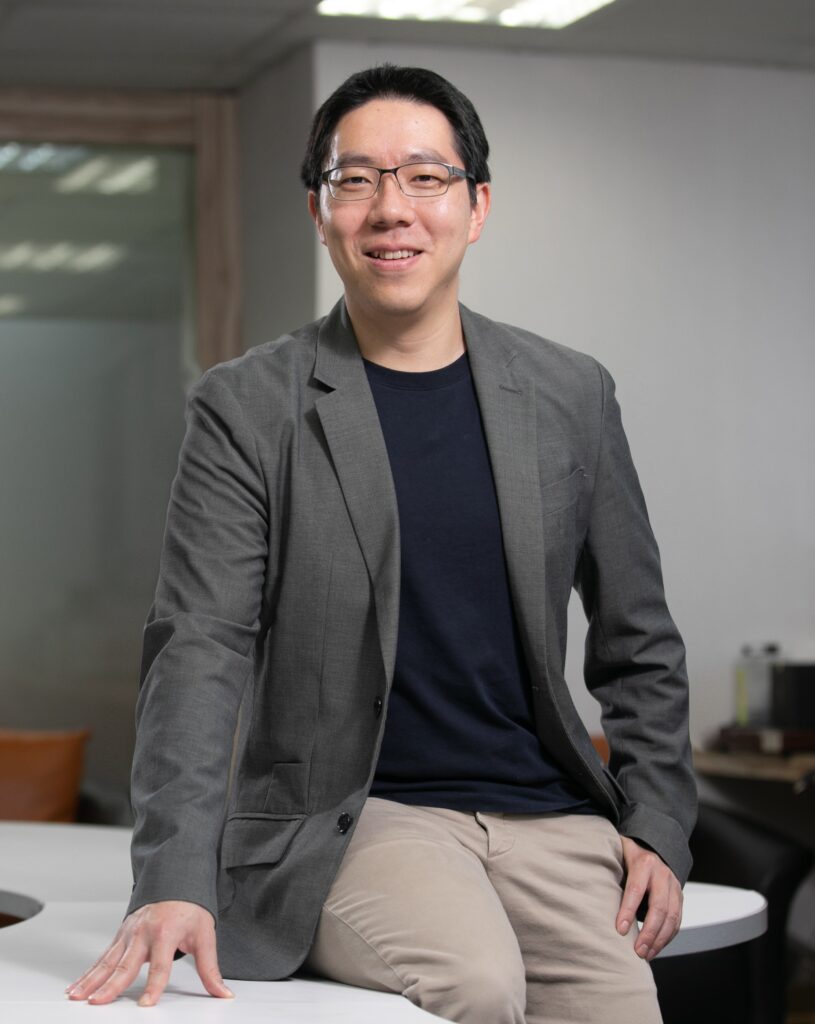 Livestreaming and retail: where and when did the two meet to create new avenues for doing business? How did it start?
Livestream shopping first started in China five years ago, when Alibaba's Taobao offered it's first live video event, where customers could watch and shop at the same time. According to McKinsey, the value of China's live-commerce market grew at a CAGR of more than 280 percent between 2017 and 2020, to reach an estimated $171 billion in 2020, by when, the format had established itself — drawing in billions of dollars worth of revenue in a matter of minutes — and this made global brands take notice.
The shutdown of physical retail due to the Covid-19 pandemic last year saw retailers around the world struggling innovative ways to continue engaging their users virtually and this is when livestream shopping truly had its moment. Brands in more countries began leveraging it as a way of reaching a wide range of online audiences, while driving higher levels of engagement than traditional e-commerce.
How have livestreaming and retail come together in Asia? What's the uptake like and what's the business impact?
The pandemic has radically altered shopping behaviour around the world, and Asia is no exception. As more customers flocked online for their shopping needs, the demand for unique and immersive experiences began to rise — forcing brands to innovate. Over the past year, we've seen a number of new retailers step into the world of livestream shopping — our research report found that live-sales in Southeast Asia increased by 13 percent to a total of 67 percent in the first half of 2020 alone.
Generally, many of the merchants in this region that are foraying into live commerce already have a well established offline business and other digital essentials, including dedicated websites. These sellers try to leverage their organic reach on social media platforms like Facebook to engage current and potential consumers, especially amidst the physical retail shutdowns. Increasingly, these brands are seeing live selling not just as a sales channel, but also as a way to foster real-time interaction and create deeper connections with their audiences.
For instance, we recently worked with Unilever in the Philippines, to tap on their existing social media presence by turning a Facebook Live session with an influencer into a selling event. Customers could buy the limited edition products simply by commenting #HeartYourSkin, following which a bot opened up a separate Messenger conversation to automatically start taking orders. During the one-week event, Unilever received more than 71,000 comments and 10 percent more orders than before.
What does shoppertainment really bring to the table – for both brands and their customers? Please give some examples.
Shoppertainment definitely provides a leg up from livestream commerce, as it allows customers to not only view and virtually interact with the product, but also experience the brand. Combining shopping and entertainment in a retail strategy transforms shopping into a memorable, multisensory experience and lets them truly connect with the ideas and values that the brand represents. This, in turn, improves brand perception and engagement, which eventually reflects on its bottom line.
For instance, iKala worked with Pepsi Philippines earlier this year to create a Facebook Live session aimed at selling limited edition Blackpink x Pepsi cans. The gamified event which integrated quizzes and trivia games was hosted by the country's top influencers, garnering more than 47,000 comments in just one hour. It set a new benchmark by driving up the brand's engagement rate more than 35 times, and saw all of the limited-edition drinks being sold out within mere minutes.
Does AI play a role in enhancing the shoppertainment experience for customers & brands?
Navigating unfamiliar terrain like live commerce and shoppertainment can be daunting for many retailers, and this is where the right technology can play a huge role. Investing in AI-driven tools — such as chatbots, order management systems, social CRM and real-time predictive analytics — allows retailers to automate back-end processes and focus their time towards innovation and engaging customers during live shopping events.
This is especially beneficial for small businesses as it lets them run large-scale live events even with limited team strength. For example, Loonnystore, a Thai fashion brand, used to do live streams in the past with their team manually tracking comments and generating orders. Recently, they started working with iKala's AI commerce tool Shoplus to create a seamless shopping experience which not only saved up to 8 hours of manual work, but also helped them increase orders by 20 percent, with more than 500 – 600 orders collected automatically during a single live-stream session.
How can CMOs benefit from this marriage of shopping and entertainment? Please share some tips and tactics for building powerful customer engagement through live commerce.
In the post-pandemic era, simply 'being online' is not enough for retailers anymore. Customers want to engage with brands that offer unique, innovative experiences and herein lies the opportunity to leverage new formats like shoppertainment. It is essential for marketers to start looking at these as a long-term strategy instead of one-shot marketing campaigns, which means they need to be willing to try different tools and tactics to enhance customer engagement.
We already know that AI has immense potential to enable better immersive shopping experiences. Another important approach is the right use of Key Opinion Leaders (KOLs) in social and live shopping formats. Working with KOLs to host live-streams can allow businesses to not only leverage authentic storytelling, but also expand their reach to new audiences that know and trust the recommendations of their favourite KOLs.
These don't have to be super-star celebrities. Micro-influencers are an under-tapped resource that often have deeper engagement within their follower niche and are also better able to react and respond to individual fans, which goes a long way in building familiarity and trust with audiences. Using a data-driven approach to find and engage the right micro-influencers helps brands build powerful communities and deepens their relationships with customers.
An example is the iconic Thai brand NaRaYa, which saw a 50 percent increase in purchases from their Facebook Live sessions and a 90 percent increase in efficiency in managing orders since they started leveraging influencers in tandem with our AI-driven order management system, Shoplus. The increase in customer interaction also bolstered their social media presence, helping them carve a new customer segment and reinforce customer loyalty toward the brand.