Stuart McLennan, Senior Vice President, Asia-Pacific, Rakuten Advertising, shares his insights on affiliate marketing in APAC and the opportunities it presents.
How does affiliate marketing assist in generating short-term conversions during the festive season, while advertising offers through display, social, and search will keep brands at the forefront of customers' minds?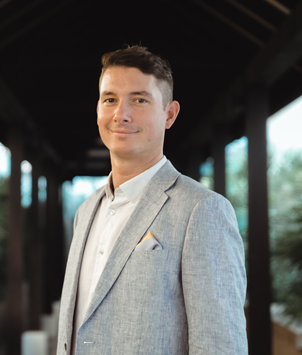 During peak shopping periods and the festive season, consumers are primed to buy, and as a channel, affiliate marketing provides brands the opportunity to actively target and communicate with both new and existing customers. Whether it's partnering with content publishers to drive education and inspiration, or with deal and shopping publishers to distribute special and exclusive festive offers, there are a number of conversion tactics that can be implemented by retailers to gain increased share of sales during these key shopping dates.
But while driving conversions and sales is foundational for affiliate marketing, that's only part of the picture. High-performing affiliate marketing programs combine varied publisher models that can support commercial goals throughout the funnel, not solely at the point of sale. Whether it's promoting new products, or tapping into new demographics or regions, publisher partnerships can support these strategic initiatives.  By aligning affiliate activity and messaging with other strategic channels, brands can ensure they're driving consistent brand messaging across the board for their target customer base. 
How does affiliate marketing present an opportunity to drive awareness and keep consumers engaged and purchasing especially during revenge shopping and travelling?
More familiarity and confidence in online shopping than ever before has been met with more competition. Brands need to work hard to keep consumers engaged and incentivised to shop, and affiliate marketing is an effective tool for brands to interact with consumers throughout their customer journeys. Travel marketers, for example, can use content publishers to meet upper funnel objective such as awareness and driving purchase considerations while consumers are 'revenge shopping'. On the other hand, brands can partner with loyalty publishers to provide rewards-driven incentives for savvy shoppers who are highly motivated by price, such as cashback or loyalty points, which provides a unique offering without discounting or cost-cutting.
Importantly, affiliate marketing also allows this interaction with consumers to be done on a performance basis. As purse strings are tightened and marketing budgets scrutinised, affiliate marketing can help brands extend their market reach in a protected, cost-effective manner.
What is the best way to get in front of both new and existing customers through affiliate marketing?
There are a number of tactics that can be leveraged to target certain audiences via the affiliate channel, and affiliate technology continues to evolve to support these strategic business goals.
Brands that have collaborative partnerships with their publishers will be best take advantage of this targeting. Dynamic commissioning allows brands to reward publishers for specific activity, rather than a one-size-fits-all approach. Publishers can be rewarded, for example, with higher commission rates for driving new customers. Multi-touch commissioning also allows for publishers driving upper funnel activity to be rewarded, so publishers can invest in content and driving brand awareness. Brands can also work with their publishers to get access to their valuable consumer data, and target new and existing customers with specific messaging and offers.
Whether it's increased cashback rates for specific partners over short periods of time, exclusive offers to new customers, segmented customer messaging or exclusive content, there are a number of different consumer offers that can be distributed through the affiliate channel to meet new and existing customer goals.
What should brands do in keeping customers at the centre and integrating the current trends into their marketing strategy?
Ongoing industry updates to consumer privacy laws have reiterated the need for brands and marketers to prioritise the consumer experience (and move away from pervasive targeting). With the imminent death of the third-party cookie, advertisers will really need to focus on an enhanced digital experience for their customers. With the risk of not being able to target the consumer if they leave, they need to optimise the on-site experience to more successfully capture interest and conversions there and then.
Additionally, advertisers and publishers will need to work together to provide authentic and relevant advertising experiences. This space will continue to evolve, and being nimble and recognising and adapting to consumer behaviour as quickly as possible will be critical to success.
What will be the trends in affiliate marketing in SEA in 2022 as some countries and businesses are rebuilding?
Affiliate marketing spend is directly tied to results, and as marketers try to stretch every dollar further, and prepare for the dissolution of third-party cookies, I anticipate an increased focus and investment in this channel. In line with this, we'll see continued growth in emerging publisher verticals such as Buy-Now-Pay-Later, card-linked offers, and mobile, and strategic opportunities for brands to tap into specific audiences through their publisher partners.