Jimmy How, CEO of Involve Asia, explains how marketing technology solutions unlock the next wave of growth for the APAC region's eCommerce brands.
Over the last two years, many APAC businesses have experienced a major turning point from traditional to digital or online operations. Because of strict health and safety protocols, Asian consumers resorted to online transactions to socially interact, pay bills, transact with their banks and creditors, invest, and shop for everything they need. This peak digital demand paved the way to accelerating spending on marketing technology (martech) solutions.
Martech solutions play a crucial role in strengthening eCommerce brands in the Asia Pacific region. Brick-and-mortar stores have penetrated the online world and established their eCommerce brands, leveraging digital technology to gain more customers and sales. Online marketing has rapidly evolved with a huge web network of advanced technologies to boost marketing performance, meeting the peak demands of eCommerce brands to stand out from the competition.
In this interview, Jimmy How, CEO of Involve Asia, explains how marketing technology solutions unlock the next wave of growth for the APAC region's eCommerce brands.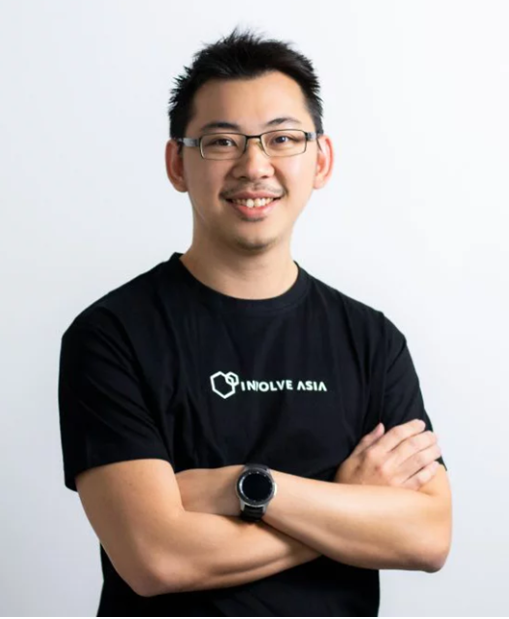 What are the most effective and trending martech solutions that will drive the success of eCommerce brands this year? And in the next 2 to 5 years?
We're seeing the rise in the importance of niche marketing – getting products promoted through individuals/sites with niche audiences. This is an extension of personalisation that we've seen martech solutions offer thus far. However, now this needs to extend outside a brand's owned properties and into the user's general consumption behaviours.
Broad platform/closed ecosystem-based marketing will not be able to maintain its value from a Return on Ad Spend (ROAS) perspective as the share of time and influence of these platforms have become less valuable than the content creators on them. The content creators themselves are the controllers of the audience – they're not bound to the platform, and their audience will follow them wherever they go.
As such, brands need to be present with these content creators. As each grows their audience, they become more important as a high converting marketing channel, but they also get more challenging to use. The sheer number of potential channels and the different audiences a brand can use becomes too complex to be effective without some form of automation or management solution.
What do omnichannel and retail 4.0 have to do with unlocking the next wave of growth for APAC's eCommerce brands?
Acting on data in a meaningful way to provide users with a valuable experience is no longer seen as an advanced utilisation of tech – but a baseline requirement. Steve Jobs said years ago that it's a noisy world we live in. This hasn't changed; in fact, it's gotten a whole lot noisier. And getting the right message to the user in the least amount of time is essential – you're not competing against just your competitor but against everyone else. Share of a user's time is what you're competing for, and that window grows smaller.
To grow, brands will need to be highly effective and selective in where they're present and how they present themselves. Just as users expect to see only relevant content while shopping, they consume other media in the exact same way – the videos they watch, games they play, and sites they read. They're all specific to their interests without any irrelevant noise.
So now, being 'omnichannel,' brands are required to work according to these new user demands. Brands need to be in not just all channels but to be in the right mediums within each channel and presented with the right context.
A user needs to see your brand in the entertainment media they consume (in the right context), then used and reviewed by their favourite content creator, and easily found, downloaded, or purchased the minute they decide to look for it. And all this needs to be tracked and attributed to continuously optimise so that you're getting into the right niches.
How can Involve Asia help resolve the challenges that brands face associated with adopting the latest martech solutions?
Involve Asia provides brands with a martech solution to complement their other marketing tools. We make it possible for brands to address the complexities in using owners of niche audiences to promote their products.
Involve Asia's solution provides brands with a massive selection of a variety of content creators and niche audience owners to create partnerships with and the tools needed to scale, manage, and optimise thousands of these partnerships easily.
With Involve Asia, brands will be able to find and onboard partners at scale to promote their products to relevant audiences. Then seamlessly optimise how each one is performing based on the traffic and sales generated per partner – tweaking the payouts higher or lower all from a single view.
Since all of this is managed through Involve Asia's platform, brands only have to manage a single bill through Involve Asia. The rest of the administrative work in onboarding, billing, and setting up commercials with these partners is handled entirely by us.
Involve Asia, a performance marketing company, helps brands, influencers, and affiliates build effective online partnerships to grow their revenues. Using Involve Asia, brands will be able to address their presence in these personal, niche audiences through influencers & content creators as part of their marketing mix.