Do you know what's the biggest challenge to profitability in the next 10 years? Find out how to overcome it.
The biggest challenge to profitability over the next decade, according to PwC's annual CEO survey, is changing customer demands. And when you consider 40% of CEOs in the same study said they do not expect their business to be economically viable in the next 10 years, let alone the $165bn already being left on the table in Southeast Asia today due to poor customer experiences, it's clear organisation's need to find a solution to understanding what customers want – and quick.
A significant part of the solution is having employees that deliver meaningful customer experiences. Yet, understanding and responding to what employees want and need, and enabling them to do so, is another challenge organisations encounter. In the PwC CEO survey, labour/skills shortages are listed by CEOs as the third biggest obstacle to profitability, while XM Institute research shows 2.5 billion employees don't try their hardest at work because they aren't being treated well.
If customers don't want to engage with you, and if employees don't want to bring their best selves to work, no single organisation or government department can achieve their mission. Customer and employee experience management is undoubtedly now critical to long-term success.
The best experience management programmes place people at the centre of everything the organisation does. And in today's evolving global and political economic landscape it's critical they do.
In uncertain environments, like the one we find ourselves in, people tend to feel increased anxiety, which is true for both your customers and employees. This requires organisations to be even more responsive to the way that people are thinking and feeling.
To respond swiftly and effectively to today's challenges, it's pivotal organisations respond with a powerful duo of skills that are critical to experience management: agility and empathy.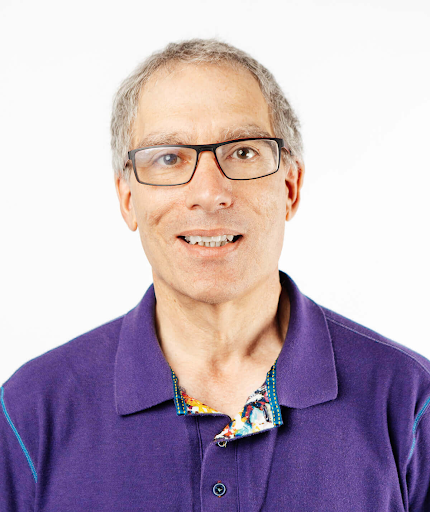 5 tips for building agility and empathy
Shift from controlling to adapting

Traditionally, organisations have focused on having processes in place ensuring no-one deviates from standard practices. However, the consequence of this is businesses lack the ability to quickly adapt to change.

As part of embracing a more agile approach, rather than locking into a single plan I advise leadership teams to prepare for two or three potential scenarios that may arise through the year, and maintain the capability to shift direction as needed. To fuel this flexibility, they need to use insights to focus more on sensing and responding to their current situation by de-emphasizing the dominant approach of trending and tracking historical metrics.

Tap into employee intelligence

Employees are the secret sauce to building agility, as they not only have the best visibility into what's happening at any moment in time, but they are also the ones who need to shift their efforts to respond to changes. According to our own study, 80% of HR leaders in Singapore agree improving employee experiences will significantly improve business results, creating a virtuous engagement cycle.

Highly engaged employees not only behave in ways that benefit their organisation – they work harder, help others, recommend potential improvements, and go above and beyond what's expected of them – ultimately creating better experiences for customers. By listening to and involving employees, organisations can drive better results, improve employee satisfaction, and create faster, more insightful feedback loops.

Start talking about emotions

Maya Angelou famously said, "people will forget what you said, people will forget what you did, but people will never forget how you made them feel." To focus on the shifting needs of customers and employees, organisations must focus on their emotions. This is not a strong point for most firms, as they tend to have no way to talk about emotions. As businesses increasingly tap into conversational analytics to gain insights from unstructured data, they will need to develop a way to characterise how people are feeling. Businesses can use this vocabulary and insight to design and improve experiences to purposefully evoke positive emotions.

Don't fix interactions, orchestrate journeys

Many companies track data on how people view their relationship with the organisation through metrics such as Net Promoter Score and employee engagement. They also often have some measures of individual interactions like calls into a contact centre or online interactions. Unfortunately, they lack a mechanism to connect these insights together to prioritise next steps.

For instance, modern consumers engage in buying journeys that span across multiple devices and sessions. A typical e-commerce transaction involves an average of 5.5 touchpoints, which can increase to as many as 20 as customers compare, evaluate, and explore various factors before making a purchase decision. While understanding the effectiveness of the individual interactions is valuable, the true value comes when brands can map, analyse, and design these journeys comprehensively.

Organisations can use these insights to understand which journeys have the most impact on building stronger relationships, and then look to improve the interactions that will most improve how people view the overall journey. This approach ensures resources and efforts are always directed where they will have the most impact, leading to improved and stronger relationships.

Design for cohorts, not averages

I often say that "an experience built for everyone satisfies no one." When organisations don't identify and prioritise the segments of people they are looking to serve, they create products, services, and experiences that only partially satisfy the needs of those groups. That's because median responses distort the insights. If a bank examined average data, it might think it serves an audience which has 1.7 children and owns 45% of a house. However, this may really be two completely different cohorts, one is a suburban family and the other is recent college grads. Rather than trying to understand what your "average" customer or employee might want, define different segments and dig deeper into the needs of each segment.