3 tips to leveraging connected TV for innovative digital advertising.
The way audiences consume content is changing as viewers shift from traditional television to on-demand streaming, with 57.1% subscription over-the-top video viewer penetration in APAC, according to eMarketer.
This has given rise to connected TV (CTV) advertising as a game-changer, offering brands a unique opportunity to reach their target audiences like never before. CTV's rise has also been propelled by Free Ad-Supported Streaming TV (FAST) platforms, which furnish cost-conscious consumers with free content supported by advertising.
CTV enables the best of the traditional television's mass reach with digital's precise targeted advertising, driving improved engagement and conversion rates for advertisers. CTV platforms also offer a wealth of valuable insights on viewer behavior, giving brands the opportunity to gain understanding into what content connects with their audience. This data-driven approach allows brands to refine their strategies effectively and align them with the preferences of their viewers.
However, the increased presence of advertisers on CTV platforms also means heightened competition. Brands must differentiate themselves by delivering compelling and personalized ad experiences that capture viewers' attention amidst the growing clutter. Striking a balance between user experience and ad monetization becomes paramount to maintain a positive relationship with audiences.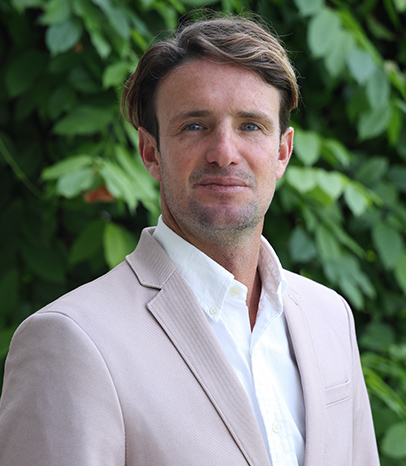 3 tips for leveraging CTV in digital advertising
Leveraging advanced capabilities to deliver personalised ads

According to McKinsey, 71% of consumers expect companies to deliver personalized interactions. Knowing this, advertisers can leverage the power of advanced technologies such as data analytics, machine learning, and AI to effectively tailor advertising campaigns to resonate with their target demographics.

AI's core strength is its ability to learn and adapt from the diverse user behaviors and integrating AI with advertising can bring a valuable edge by providing deeper insights into audience behavior, preferences, and consumption patterns. This is exemplified by AI-driven solutions that shape customized ads, seamlessly guiding customers along their shopping journey. This process draws on real-time data, harnessed from dynamic algorithms that inject each interaction with insightful knowledge.

Utilizing signal-driven insights to inform advertising decisions

Signal-driven insights refer to using real-time data signals to inform advertising decisions. These signals could include user interactions, ad performance metrics, and trending content. According to Harvard Business Review Analytic Services, more than half of business leaders globally say that they have seen marked increases in customer retention and loyalty as a result of customer analytics. Advertisers should closely monitor these signals to optimize their campaigns on the fly. This approach ensures that ads are delivered to the right viewers at the right time, enhancing the chances of engagement and conversions.

Real-time insights can additionally assist advertisers in closely monitoring their competitors. Notifications can be configured to alert advertising teams when rivals modify their store operating hours, decrease prices, initiate new promotions, and implement various strategic and operational modifications. Receiving such information immediately enables advertisers to quickly adjust their own strategies as needed, enabling businesses to consistently adapt and make the best use of shifting trends.

Deploy a commerce media strategy and prioritize relevant and seamless integration of ads

In the context of CTV advertising on FAST platforms, the placement of ads within the viewing experience matters significantly. Advertisers should focus on creating ads that seamlessly integrate with the content viewers are watching. Non-disruptive, relevant, and contextually fitting ads are more likely to capture the viewer's attention and leave a positive impression.

CTV advertising is merely one element of a comprehensive commerce media strategy. Brands need to appreciate the value of the complete environment and design their messaging accordingly. Additionally, they must make sure that their ads are contextually appropriate and relevant across all touchpoints to improve rather than detract from the entire viewing experience. A study done by McKinsey shows that nearly 70% of advertisers say their performance in retail media is significantly or somewhat better than in other channels.

With this all-encompassing approach to commerce media, brands can easily incorporate CTV advertising into a larger strategy that considers the full customer journey, delivering a consistent and interesting experience for their audience.
Navigating the transformative landscape of CTV advertising in Asia Pacific
The rise of CTV advertising in Asia Pacific presents a transformative opportunity for brands to engage a massive and evolving audience.
With global CTV ad spending set to double by 2026, brands can tap into this trend by leveraging advanced technologies, real-time insights, and seamless integration to capture viewer attention. By embracing these strategies, advertisers can tap into the immense potential of CTV advertising on FAST platforms to foster brand awareness, drive customer engagement, and achieve commerce outcomes.