Seems like more needs to be done to improve the digital banking experience in this region. Content marketing to the rescue!
The way we do banking has evolved by leaps and bounds. Before, customers would need to visit a nearby bank branch if they wanted to open an account or apply for loans. Today, customers have embraced the use of technology to conduct banking activities in the comfort of their own homes.
For traditional banks looking to achieve success, however, simply moving their operations from the physical to the digital realm is not the sole answer. They also need to be able to deliver engaging experiences that can relate to their customers and make them more likely to engage with the brand. Echoing this sentiment, a Forrester study revealed that Singaporean customers who have a positive experience with a certain brand are more likely to continue purchasing and advocating their products.
Despite this, the same report also found that 49% of Singaporean customers have rated their banking experience as 'poor' or 'very poor', outnumbering the 36% who rated their experience as 'good' or 'excellent'. Clearly, traditional banks looking to match their online-only counterparts in the digital experiences department need to adopt new, customer-centric marketing approaches. These tips could help banks be a cut above the competition: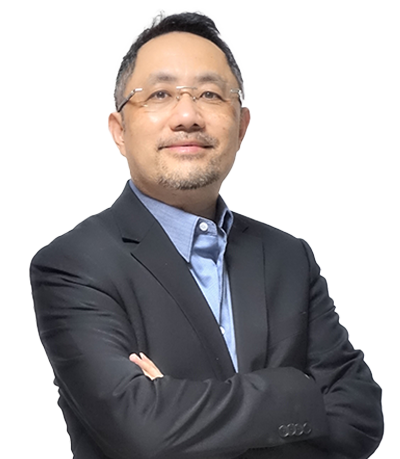 Learning about the customer

Banks typically need to appeal to a diverse range of clients, including individuals and enterprises. Each client has different needs, meaning banks cannot simply create content with a one-size-fits-all mindset. What banks can do is go about identifying the major segments that they typically serve, and how to create content for them. For example, banks may have separate "Insights" pages, each providing financial advice that is tailored to businesses or personal customers.

Understanding the typical customer's journey is also crucial to getting them to perform certain actions. For example, banks can provide valuable information on their service offerings and features to convince customers to open an account.

Optimising content for omnichannel marketing

Omnichannel marketing is labelled by Martech expert Gene de Libero as one of three strategies necessary for navigating the evolution of consumer engagement. For banks looking to excel on this front, they must ensure that their messaging is built with the channels' unique usage scenarios in mind while also factoring in the different customer segments and context.

For example, the bank's official blog can provide educational resources that help readers with tips and educational content. Meanwhile, the bank's Instagram page can demonstrate that they are a company that cares, by telling real-life stories about their interactions with customers and local communities.

Creating relevant content for their digital products and personalize offers

When sharing the right kind of content, banks are advised to take a more sensible approach. An 'Advice' page can be used to provide useful financial insights for free. However, since customers have different needs, they can present their entire resource library in the form of various categories, such as insurance, health, and disaster preparedness.

Data is key to personalisation. Without it banks won't be able to understand their customers' needs, interests, and goals. To gather this data, banks can utilise a digital experience platform (DXP) to gain complete visibility over user interactions across various channels. Alternatively, they can ask their customers directly about their preferences through the account settings or by having them fill out a survey.

Banks, however, need to be cautious in their approach, as certain subject matters might be too personal or insensitive to customers. For example, instead of asking whether their customers have overdrafted their accounts in their email campaigns, banks can offer tools and advice that encourage them to log in and monitor their credit score.

Following the 80/20 strategy

Today's customers want to know how exactly a product or service can meet their needs. To answer this question, banks need to apply the 80/20 rule, in which 80 percent of their content contains high-value, non-promotional information that focuses on the customers' issues. Meanwhile, the other 20 percent is dedicated to persuading customers to take the next step in their journey.

In the case of an article, banks can start by fleshing out a specific topic and concluding it with a one-line call-to-action (CTA) guiding users to click on a dedicated page that can give them more details. This same rule can also be applied when writing social media or email marketing. This way, banks can show that they are a trusted source of financial knowledge and convince customers to utilise their services.

Delivering helpful customer service content

Even after customers have registered for the product or service, their engagement with the bank does not end there. This is because customers may want to get the most of their offerings or have issues transitioning from physical to digital services. Creating a dedicated online help centre is crucial in this regard, as it allows customers to answer questions or inquiries that they might have about their accounts. Banks can also help customers speed up the process by integrating a search bar with predictive capabilities and AI-powered chatbots.

Additionally, banks can also guide customers on using their mobile banking apps through visual or interactive tutorials, which, in turn, boosts the app's adoption rates. These tutorials can come in the form of short YouTube videos or animated GIFs.

With countless banking options available, traditional banks need to put their customers at the front and centre of their marketing content. To achieve this, banks must have a deeper knowledge of what their customers want to achieve and align their content so that they know how the service benefits them. With a DXP solution acting as a guide, banks can leverage customer insight and optimise campaigns, allowing them to stand toe-to-toe with fintechs and their online-only counterparts.