Pichitra talks about the typical challenges of Southeast Asia ecommerce marketing data, across platforms like Lazada, Shopee, and brand.com.
In today's economic environment amidst recession concerns, and more emphasis on long-term brand building, it has become crucial for marketers to make smarter investments from the get-go. According to a study by Analytic Partners, brands that doubled down on their media investment during an economic downturn saw incremental sales growth of 17%. However, it's not a matter of blindly investing.
The marketing landscape is constantly evolving and innovating. Having insights into each and every marketing channel via detailed dashboards ensures marketers have a practical and accurate view to measure the success of their campaigns, and define the next steps for future improvement. With so many options in the market, the key is to identify what challenges an ideal marketing dashboard should be able to solve. The following challenges are typical for Southeast Asia ecommerce marketing data, across platforms like Lazada, Shopee, and brand.com.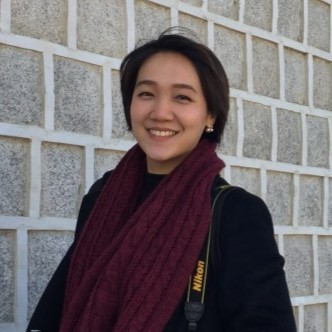 Challenge 1: Fragmented Data
Today's marketing channels have grown both in numbers and complexity – for instance, to drive e-commerce growth, marketers need to play a balancing act between both on-platform advertising solutions such as Lazada Search Ads and off-platform advertising solutions like Facebook, Google, or TikTok to deliver successful full-funnel marketing strategy.
The challenge is using separate reporting dashboards for each channel as we rely on the platforms' own dashboards, resulting in a fragmented view. With siloed data across multiple systems, this presents a very challenging and frustrating experience for marketers to understand how their marketing initiatives are performing across multiple touchpoints.
A good marketing dashboard should have a centralized, unified, and integrated platform, covering all the marketplaces, media channels, metrics, and brands. All the data a marketer needs should be easily accessible from a single touchpoint.
Challenge 2: Inability to access data at a granular level
When utilizing a marketing dashboard, marketers do so with a purpose – to extract actionable insights. But when the dashboard lacks the option to deep dive into granular data, decision-making becomes impaired and limited to only the data that is in view.
So how do you draw the line between too much and too little data? The answer lies in providing the user with the flexibility to drill down beyond overview performance. Solution providers should ensure sufficient data breakdown by channel, brand, and by country at each ad and product level – this is important especially for brands with marketing initiatives which span across multiple markets.
Challenge 3: Data longevity
With an abundance of data available, marketers need to be able to cut through the noise and not only access insightful data but critically accurate historical data. As marketplaces do not store brand data beyond a few months, this creates difficulties for marketers to analyze their brand campaign performance over a specific or longer timeframe.
Where historical data is concerned, having a dedicated and secure data management policy can help ensure credible statistics are available for the long term, and something to look for from a dashboard provider.
Challenge 4: Not all metrics matter
With multiple metrics available, the onus is on data visualization tool providers to carefully factor and decide what are the key metrics that bring value and should be included in the dashboard.
For example, Brand A observes an increase in traffic during the Christmas campaign compared to their previous Mid-Year campaign, after increasing their budget. What insights does this provide Brand A? What happens if the dashboard only highlights impressions and clicks? Likely Brand A's marketers would not be able to draw relevant improvement plans for the next campaign aside from to continue increasing the budget. The key here is to ensure your marketing dashboard provides access to value-adding metrics that will help deliver more effective strategic decision-making.
At the end of the day, it is also important to look beyond the functionality of the dashboard and note the product team behind the solution. Ideally, a marketing dashboard should be built and developed by marketers for marketers or at least through close collaboration of the marketing and tech team. It's one thing to be able to deliver a dashboard that ticks all the boxes when it comes to functionalities but lacks in practicality – not being able to address the key pain points of users. Identifying a digital solutions partner with the expertise and a track record for success to help you navigate these complexities can be a valuable game-changer to your e-commerce performance marketing strategy.