Through data, businesses can find the best balance between customer experiences, frequency of engagement and winning content that translates into sales.
The consumer landscape has drastically evolved in recent years on the back of digitalisation. Today, researching, choosing and shopping for the latest products or services on ecommerce platforms or business websites is the norm, requiring businesses to adopt technologies to observe customer behaviour across omni-channel touchpoints. Businesses that can impress the customer at every touchpoint along their digital journey with personalised experiences have found it more rewarding than ever – with increased sales volume and even newfound loyalty.
For businesses to build long-lasting relationships with customers, they must first understand them. Do it well enough, and consumers will advocate for your brand – with reviews, posts, unboxing videos, and even word of mouth recommendations – considered by many to be the most valuable form of advertising.
Building a strong brand relationship with customers will take time, and in today's fast changing digital world, having a secure brand relationship will help the business succeed. With digital platforms blurring the meaning of borders, and the increasing frequency of global events disrupting commerce, keeping the relationship alive is paramount to profitability.
Build, Measure and Grow Long-Lasting Brand Relationships
For Southeast Asian businesses, investing in technology has firmly become the go-to means of bridging the divide with their customers. According to a Bain & Co report, the region's digital consumer population is forecast to reach 370 million by the end of 2022, and is expected to grow to 402 million before the end of the decade. The report also suggest that a favourable demographic profile and adoption of future technologies will help businesses build integrated channels and resilient supply chains. The study also found that Southeast Asian consumers' appetite for integrated shopping experiences that blend online and offline services will be the key driver for digital commerce.
Investing in technology that allows the business to be data-driven will also enable superior customer experiences. Recent research from Ipsos indicates that CX remains a priority in Asia Pacific, with businesses prioritising a CX-driven strategy with the intention to deliver on brand promises through enhanced personalised experiences. For businesses to deliver this outcome, it is imperative to invest in smart technology that can aggregate a huge volume of customer and transaction data, and to extract invaluable insight from them with speed and precision.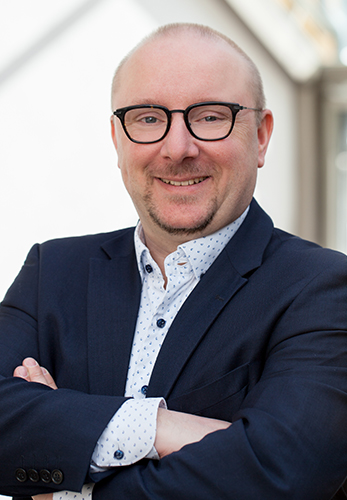 Generally, for measurements to be effective, it needs to include three different types of measurement:
Customer engagement measures. This category examines the effectiveness of your customer experience efforts – in other words, the health of your customer relationships.
Operations performance measures. This category assesses the efficiency of customer experience activities.
Corporate business measures. This category assesses customer experience contribution to overall corporate value.
Through the use of business intelligence, the enterprise can discern the link between their operational performance with their organisational goals, simply by correlating financial and market data with customer engagements. Through this exercise, businesses can surgically identify revenue sources, growth margins, market share, wallet share and more. Insights from data, especially those that pertain to KPIs and metrics will also help executive teams lead better and align organisational activities with desired outcomes.
As the nature of retail changes and consumer behaviour grows more complex by the day, feedback forms will no longer be sufficient. Consumers want a partnership with brands – to be understood, listened to and appreciated for their participation. They want to be seen as more than just merely a recipient of marketing communications. Technology must accentuate the relationship, instead of dehumanising it. The unprecedented ability of business intelligence to provide invaluable insights that can enhance the shopping experience must never result in customers feeling like they are subjected to a digital experiment.
Part of building this intelligence will require businesses to rigorously identify customer touchpoints that leave positive and indelible impressions, and develop suitable metrics for each interaction. These insights enable the business to understand their customers fully, and how they can distinguish their brand from the competition. Additionally, these touchpoints can provide opportunities for the brand to engage customers on a deeper and emotional level. This creates a win-win for both brand and customer, inspires loyalty and, ultimately, improves the bottom line.
Purchase decisions are primarily driven by emotion instead of logic, and the ability to tap and measure customer sentiment allows the business to establish an empathetic connection with consumers, as well as take personalised experiences, products and services to another level. This makes the interaction with customers unique and memorable, giving them the confidence to engage with your business. These changes, which may be tiny and forgettable to business operators, are the things that often matter the most to consumers.
Through data, businesses can find the best balance between customer experiences, frequency of engagement and winning content that translates into sales. Investing in these tools unlocks new value through flexibility, nimbleness and resilience, which, in the end, makes the kind of impact that gets customers coming back for more.