Varun Sharma, Vice President, APAC and Japan of Emplifi, outlines the important lessons APAC marketers can learn from the findings of Singapore Government Social Media 2022 in Review.
Emplifi, a unified customer experience platform, released its Singapore Government Social Media 2022 in Review. The report showed how 16 ministries and 27 statutory boards leverage leading social media channels to communicate and engage with Singapore residents on different topics, such as mental health, COVID-19 vaccinations, the environment, public transportation, and others.
Report findings revealed that Instagram is a key engagement channel with 3.61 million users in Singapore, very popular among the youth. The report also showed that Singapore's ministers used Facebook and Instagram as the top social media platforms.
MartechAsia interviewed Varun Sharma, the Vice President of APAC & Japan, to obtain expert insights and analysis on the important lessons APAC marketers can learn from the report's findings and other related marketing technology concerns.
What are the important lessons APAC marketers can learn from the report findings?
Social media is a ubiquitous part of today's life – the world is increasingly digital and social-first. For the second consecutive year, Instagram has become the most engaging platform for the Public Sector. It accounts for 3.61 million users, 66.3% of the country's population, and is particularly popular among the younger demographic. Published content on the app increased by 4.81% from 2021, and engagement rose by 17.25% to 2.91 million.
Looking at published content versus engagement across the other social media networks, we found the majority of content published by Public Sector profiles was on Twitter (50% of total content, or 27,033 tweets), but this drove little engagement (1.42%). While content published on Facebook saw high engagement (49.48%), despite only 28.32% of the content being published there. One thing worth mentioning is that the 49.48% engagement was a drop from the previous year, which saw 65.85% of total engagement.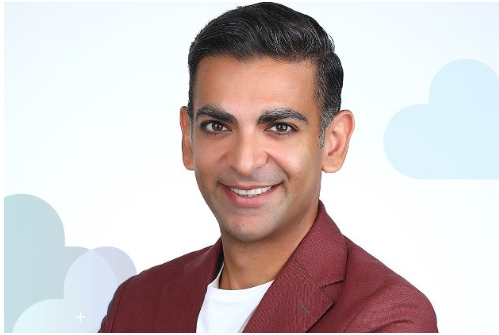 Social media platforms have millions of active users, which means that businesses can reach a large and diverse audience through their social media content. This can help businesses to expand their reach and increase brand awareness. APAC marketers can use these report insights to develop more effective social media strategies to connect with their audience, build their brand, and promote their products or services. By using a combination of proven-effective marketing strategies, they can create a strong presence on social media and drive engagement and sales.
With the right social media content, businesses can build their brand identity by sharing their values, vision, mission, and principles. Businesses can establish themselves as a recognizable and trustworthy brand by creating a consistent tone and style across their social media content.
Why do Singapore's ministers prefer to use Instagram and Facebook?
Singapore's ministers prefer to use Instagram and Facebook because it seems that that is where their audiences are engaging most with their content. Every good marketer knows that you need to be active on the platforms your audience is engaging in, and this is the perfect example.
Singapore's ministers' preference for Instagram and Facebook is also likely down to the popularity of the two apps in the region. According to data from We Are Social, the most used social media channels in Singapore by users 16 to 64 years old are WhatsApp, Facebook, Instagram, TikTok, and LinkedIn.
How can APAC marketers use the findings to improve their digital marketing campaigns?
The report specifically looks at results for the public sector, but B2B and B2C marketers in APAC can learn from some of the findings. The key is understanding which social networks their audiences are active on and what content formats resonate, then refining campaigns and doubling down accordingly.
Social media is the ideal channel to drive engagement and excitement around new programs, as can be seen with the Land Transport Authority's #ThereRailBeMore campaign on Instagram, Facebook, and YouTube. The LTA shared photos, videos, and livestreams on the progress of the Cross Island Line and Thomson-East Coast Line. The audience was receptive to the behind-the-scenes footage and first-hand details, and it kept them coming back for further insights, which helped drive engagement.
Video still really works as part of social media campaigns. The use of video has increased in popularity across all social media platforms, as this content format captures and holds the audience's attention for an extended period of time. The Health Promotion Board (HPB) 'It's OKAY to Reach Out' mental health and well-being campaign used animated videos to illustrate stories of individuals reaching out for support to help overcome issues. The HPB was the top-performing government body on YouTube, and five of their videos were in the top ten videos.
Why do Gen Z and Millennials love to engage through Instagram?
Every generation grows up alongside different technologies that shape their lifestyle and communication preferences. When it comes to social media, we did some research on generational platform preferences and found that Instagram (65%) and TikTok (51%) are more popular among the younger age groups, and Facebook is more popular among Gen X (76%) versus Gen Z (43%).
Gen Z and millennials use social media to engage with brands. In fact, Gen Z represents the largest group of global consumers, and 2 out of 3 prefer to use social media during the buying process to ask questions, make purchases and seek post-purchase customer support.
Instagram is visually appealing with its content formats, from Reels, carousels, and videos to images. It's ideal for brands, particularly in the e-commerce space, to showcase their products, and we've seen this with the Mega Sales Days.
Singapore has a high smartphone penetration rate, with many people using their phones to access social media. The Singaporean government uses the platform because it conveys powerful communication in a strong visual culture, especially among the youth. The report findings can provide relevant social marketing insights to APAC marketers on the best platform and tactics for connecting and engaging with their target audiences. They can use AI-powered behavioral analytic insights to create effective social media marketing strategies aligned with their target audience's communication and engagement preferences and needs.