In this interview with MartechAsia, Bichoï Bastha, Chief Revenue and Business Officer at Dailymotion, discusses the evolution of Dailymotion and its foray into the Southeast Asian market.
How has Dailymotion evolved their user and partner experience?
Dailymotion was first founded in 2005, and was then acquired by Vivendi. After our acquisition, we decided to completely overhaul our user and partner experience by offering and creating a unique video advertising experience. We've also incorporated this 4 key pillars eversince:
Providing a global brand safe ecosystem. We offer the best in class video player technology, quality content producers, and we target our advertisements to verified partners and content, and not to User Generated Content.
Our cookieless targeting solutions enable us to understand our viewers behaviours and patterns thus improving their viewing experience as well as enabling our partners to target the right audiences effectively.
We are also committed to promoting an uncluttered user experience – We offer a clean in-player video delivery that provides the ultimate engagement for our viewers with customizable content.
Lastly, we offer pre and post campaigns insights for our clients. Our clients are able to utilise our audiences to conduct specific surveys for brands and trending topics.
How is Dailymotion different from other video platforms such as YouTube or Vimeo?
For Dailymotion, our key focus is to build partnerships with media companies to enhance the quality of video within their own properties. Vimeo operates primarily on a B2B model. Additionally, we monetize the content in collaboration with our partners. Furthermore we also differ from both YouTube and Vimeo due to these 4 key areas as mentioned previously.
We offer a global brand safe ecosystem. Our services fuel a sustainable ecosystem. For our audiences, it is a premium video destination site, with all instream inventory fully from our video player. For publishers, we offer an end-to-end video platform solution with custom video formats and supply side platform. Additionally, we partner with over 2500 trusted and verified publishers worldwide. We also provide cookieless targeting solutions. Our solutions consist of an exclusive dataset to empower precision marketing, and unlocks an enriched targeting strategy for publishers and our clients. We offer an in house creative studio with an expert team of designers and developers to help publishers tailor their videos for audiences. For example, we have also introduced a new Takeover format, which allows brands to be more immersive. Lastly, we offer impact measurement and studies. We share insights with publishers – both pre-campaign and post campaign consumer studies that helps them tailor their strategies to be more effective.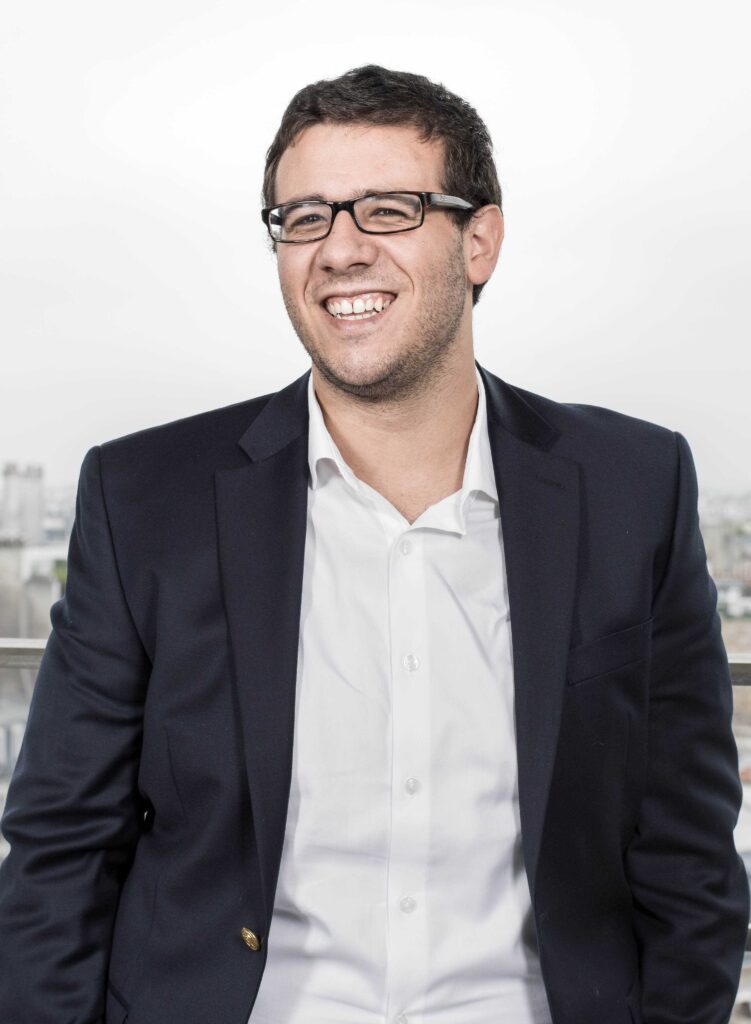 What makes the SEA region so attractive for the organisation?
SEA is home to over 655 million people – with over 100 ethnic groups, and 1000 different languages and dialects, thus making it the world's most diverse region. Furthermore, it is a young and dynamic mobile first community. The cultural diversity present in SEA creates a plethora of ideas and introduces us to a different way of embracing challenges since we are working with the most diverse region in the world. It's definitely a dynamic Dailymotion can benefit greatly from as we are constantly trying to find ways in which we can appeal to such a unique group of audiences. Furthermore, SEA's digital marketing and its technologies are always evolving – we're seeing an increase of local and independent digital media companies embracing new partnership opportunities that allow them to grow.
Are there any areas of focus specific to SEA?
Southeast Asia is a region we are placing a great effort into because of its growth and cultural differences. We are continuously conceptualising creatives from consumer insights that cater to the different cultural presence in the region. We know that what is engaging to consumers and relevant to organisations in Vietnam may very well not be the same to those in Indonesia. Therefore, it is essential to put into play local idiosyncrasies to the kinds of content that we roll out on our platform. Consumer spending habits are also constantly changing, hence tailoring content to reach the specific target audience is key to verticals such as tourism, e-commerce and entertainment.
Brand safety is another one of our key focuses in the region. Marketers and brands are consistently on the lookout for the safest platform to advertise their brands on, so we're naturally nurturing our efforts into creating localised standards for brand safety in the region which will be different from the likes of Europe and North America
How do Dailymotion plan on building their presence in SEA?
With Southeast Asia's digital economy to top $200 billion in 2022 and with the changing advertising landscape in SEA, we are further strengthening our efforts of providing viewers with informative and engaging content in markets with high mobile device penetration by integrating ourselves into the local business communities in the region. We are also elevating our strategies for advertisers to promote CSR initiatives on our platform by partnering with Goodeed, the leading CSR ad format in the video advertising industry and participating in social responsibility activities to promote causes that are meaningful to our employees and partners.
From an external perspective, we are focusing on enhancing our relationships with agencies and clients in the region by expanding the team to ensure that we have a sufficient amount of resources, relevant expertise and local market knowledge for the region on a country by country basis. In parallel to growing our business and its objectives, we are educating advertisers on our capabilities as a video marketing platform and the benefits of promoting content in a safe space.
Why should marketers consider using Dailymotion?
Our platform allows marketers to promote their content and reach the desired audience with massive scale in a brand-safe environment through engaging video inventory. It also provides an uncluttered user experience which allows marketers to personalise content across all device platforms. For a publisher, what these video platform solutions guarantee is an end to end reach within a sustainable ecosystem.
We have created a trusted premium video experience for our viewers and a platform marketers are safe on. Our internal automated filters analyse video content and metadata, and detect spam and explicit content based on blacklisted keywords and image attributes. We have also integrated tools that identify invalid traffic, measure viewability and detect non brand-safe environments and we comply with the highest industry standards. With brand image being a priority for brands, marketers are extremely cautious when it comes to where their content is placed. As a unique video marketing platform, we would like to ensure peace of mind for marketers when they choose their platform to promote and want users to feel safe when they consume premium content.
We are also working on our sustainability and solidarity efforts by joining hands with Goodeed, a platform which allows the audience to contribute to CSR initiatives through simply watching the ads without any actual spending. This allows marketers and brands to positively interact with their audience which inevitably increases brand intimacy, brand image and brand differentiation.