Seungwan Yu, CEO, Maccaron Beauty Pvt Ltd., discusses with MartechAsia how the integration of technology is revolutionising the beauty industry.
Technology and the beauty industry seemed walking in parallel lines till they met and realised how they could transform the industry together. From making beauty products using advanced technologies to marketing them on digital/online platforms leveraging technologies like AI, AR/VR, and others, technology today exists in every sphere of the beauty industry.
As more people now shop online, brands are increasingly using AR to enhance the customer experience. Image recognition and face tracking technology is making the experience more realistic. On the other hand, personalising beauty products, 3D or e-make-up and virtual try-on apps are increasingly becoming important marketing tools. Seungwan Yu, CEO, Maccaron Beauty Pvt Ltd., discusses with us more on the integration of technology and the beauty industry. Maccaron Beauty is a leading beauty community commerce offering authentic and premium skincare and beauty brands. Seungwan leverages his decade of experience in the field of IT, fintech, digital marketing and e-commerce to create an international beauty brand.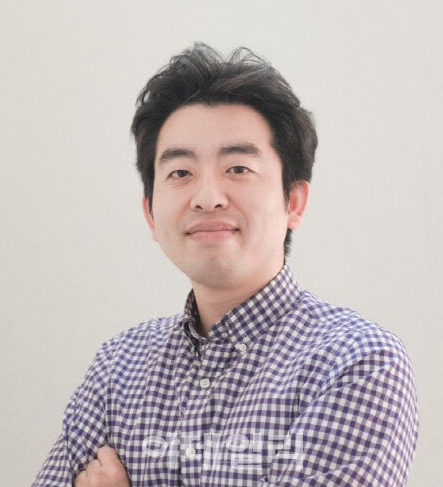 How is technology boosting the beauty industry?
Technology is ever-growing in the beauty industry and it has seen only an upward trend in the past couple of years, be it with the growth of experience marketing online through technology or advanced techniques used for making the beauty products of utmost effectiveness.
In physical stores, customers can test beauty products. But can they have the same experience when shopping digitally?
At present, beauty tech is playing a massive role in e-commerce. Brands are trying to make use of AI to be able to provide a personalised experience of their products online.
AI has helped customers try makeup to see how it would look on them. It started with trying out lip colours and it's only expanding its wings ahead. The game-changer would be to offer customers personalised skincare according to their skin type and (addressing their) concerns using chatbots.
Augmented reality is transforming the beauty industry with the power of personalisation. How is the industry going to leverage it for a more tailored marketing experience?
AR will enable the online experience to get more personal and authentic for each customer. With technology's growth, we can expect more apps launched by brands to suggest products that are best suited for each customer's preferences. The customer would be motivated to make a purchase if she knows that the suggestions given to her are purely personal to her which would help to build a greater trust.
How are retail and e-Commerce beauty companies using technology to market their product?
In today's world, technology is making its presence known in every scenario and thus acts as an effective tool to market several beauty products. This could be done not only with the help of AI – which aids customers by allowing them to virtually try beauty products before purchasing them but also by massive media promotions and word-of-mouth messaging using online tools like social media.
Moreover, the use of digital signages at malls and other shopping centers also act as a great promotional strategy to grab the attention of in-person shoppers with interesting, vivid photographs and other marketing campaigns.
Korean beauty products are witnessing huge demand from global customers. How are technologies like AI helping customers select products especially when shopping online has become a trend?
AI technologies provide customers with the opportunity to select products that are suitable for them and of their choice from the comfort of their homes. The use of augmented reality in beauty allows not only for an increase in personalisation and customisation of choices but also often yields data from previous reviews/expert opinions – which add a lot of value to the customer's shopping process.
How is AI helping in selling the products in the retail (physical) stores? What are some of the challenges persisting that technology can help solve in marketing the products?
Yes, depending on the products, with the help of AI technologies, customers can test many beauty products which come in different shades and varieties. These products range from lipsticks and nail polishes to other common face products such as foundations as well! This allows customers to receive a personal and authentic experience from the comfort of their houses.
How are technologies like Virtual try-on apps, virtual reality mirrors, smart skincare tools, printed makeup, and 3D make-up transforming the beauty industry and enabling better marketing strategies for the companies?
Such technologies are playing an important role in allowing customers an opportunity to have a customisable, personalised and authentic experience from the comfort of their homes. This would further motivate the customer to make a purchase if she knows that the suggestions given to her are purely personal to her and made by experts in the field – thus yielding greater trust, credibility and customer loyalty in the future.
Mobile colour consultation apps like Choicify are helping customers choose the right hair colour. Are there more such technologies on their way to revolutionising the beauty industry?
Like Chocify, across the globe, there are several upcoming technologies that are revolutionising the beauty industry. An example of this could be Harley, developed in the UK, an online retailer that pairs medical practitioners with consumers to get personalised skincare prescriptions. The platform offers online video consultations with a dermatologist, aesthetic doctor, or cosmetic surgeon, who then recommends a personalised skin regimen to their clients. Similarly, the use of augmented reality in beauty allows for increased personalisation and customisation during the shopping process.