MartechAsia spoke with James Butler, Chief Marketing Officer at JCurve Solutions to understand why Jcurve's re-branding was important and how it was conceived and implemented.
Starting off as a cloud technology solution provider, Jcurve is a business transformation provider that offers a broad range of services.
Recently, Jcurve unveiled a new logo, fresh colour scheme and new tagline, 'Advancing ambition', to drive greater consistency between the main Jcurve brand and its four new sub-brands – Optyc, Quicta, Vyzeri and Dygiq. To understand why this re-branding was important and how it was conceived and implemented and what other CMOs can learn from the experience, MartechAsia spoke with James Butler, Chief Marketing Officer at JCurve Solutions.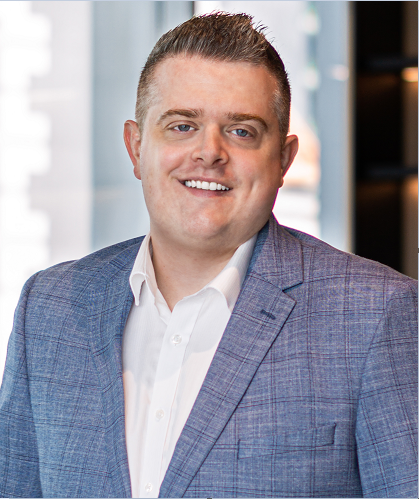 What led to the rebranding of Jcurve? What were the goals of this rebranding?
The rebrand was based on three main objectives:
Modernise the brand to better reflect the business we are today
Drive consistency and cohesion between the master brand and our sub-brands
Build on the learnings from our past and take control of our future
Rebranding is something the business has been considering, as part of our long-term growth strategy, for several years. In fact, our Chief Executive Officer, Stephen Canning, embarked on brand research at the back end of last year, so the stage for this exercise is well established.
We have come a long way since our inception in 1997 – the rebranded company you see today is uniquely positioned to be a leading business transformation provider across Asia Pacific for years to come.
What factors were considered in designing and implementing the rebranding?
Our new look is clean, modern, but most importantly, authentic. From the colours and imagery to the tone and value proposition, it is an authentic representation of the business we are today – a trusted guide for organisations across the region, helping to advance ambition.
As the organisation has grown over the years, we have acquired many businesses inheriting a range of different colour schemes, naming conventions and messaging. We wanted to refresh the overall look and feel, as well as greater structure and identity to reflect the broad range of services we offer.
As part of the rebrand, we created four new sub-brands to represent our solution categories – Optyc, Quicta, Vyzeri and Dygiq.
Optyc partners with organisations to automate core business processes, delivering data insights and business efficiencies to unlock an organisation's full potential.
Quicta isa service management solution that enables organisations to efficiently allocate operational resources where they are needed most.
Vyzeri is a growth consultancy that partners with organisations to develop resiliency and achieve their ambitions through the effective use of technology.
Dygiq provides full-service marketing capabilities for ambitious organisations looking to improve their current market position or enter new markets.
The great thing about our new brand architecture and the naming convention is that it's versatile. As we continue to grow the business in the coming months and years, the brand architecture allows us to pivot and slot in new products and services – whether developed internally or acquired – easily and efficiently without the need for a full-scale rebrand.
Was the pandemic a challenge in implementing the rebranding exercise?
The global COVID-19 pandemic has undeniably created challenges for everyone around the world. But as physical borders close, digital borders have opened. With this, an increasing number of businesses large and small have embarked on a business transformation journey such as streamlining their operations, increasing their digital presence, and of course, creating greater resiliency within their operations.
In a unique way, the pandemic has played a key role in shaping our rebranding. Jcurve has been supporting organisations on this transformation journey for several years; however, our previous branding did not reflect that. Vyzeri, for example, is our new advisory brand, focused on driving more effective and efficient use of technology. This service is ideally suited to the challenges faced by organisations today.
Please share in brief about Jcurve's success story, its customers in APAC, and the company's new growth strategy following the rebranding exercise?
The rebrand is a part of a much larger growth strategy for Jcurve – growth has always been deeply embedded in our DNA, as shown through our new 'Advancing ambition' tagline.
Since 2018, when Jcurve first entered the Asia region, the organisation has rapidly grown its operations across Southeast Asia. This growth in Asia is further emphasised through the recent acquisitions of Rapid E-Suite Pte Ltd's Thailand operations, and Creative Quest – a full-service digital marketing agency based in the Philippines.
As the dust settles on the rebranding exercise, we look to the future and continue to look for new growth opportunities, both in terms of revenue and headcount.
What are the top MarTech trends in APAC that you find notable?
With the world becoming increasingly digital, MarTech has become a critical component for marketing teams around the world.
The modern-day marketer lives and breathes data. But the secret is not just in collecting data, of course, but drawing deep insights from that data to inform better decision making, optimise marketing spend and ultimately drive greater personalisation for customers.
We are living in an on-demand world where customers' expectations have fundamentally changed. While customer experience is a company-wide responsibility, marketing teams play a critical role in this process, often influencing a prospect's first interaction with the brand. Fail here, and you may well lose that customer forever.
At Jcurve, we are always looking at new tools and techniques to improve the way we go to market, and we are looking forward to bringing some of these enhancements to the forefront very soon.
Any MarTech tips or advice for CMOs as they prepare for next year?
Against the backdrop of the ongoing pandemic, the modern-day marketer is faced with an extremely complex and challenging environment. With so much at stake, it is easy to get bogged down in day-to-day activities and lose sight of the endgame.
For Jcurve, we are all about growth; as such, our MarTech stack is built with visibility, scalability, and profitability in mind. From marketing automation to data analytics, we aim to track everything we do as a marketing function, enabling us to optimise or pivot as necessary, ultimately delivering the best bang for our buck – a key consideration for many businesses in the current environment.
In 2020, a Gartner report stated that marketers only use 58 per cent of their MarTech stack's full breadth of capabilities – a huge missed opportunity! So, my recommendation to other CMOs as they look ahead to 2022 and beyond, would be to take a step back. Don't look at tools and technologies in isolation, but through a more holistic view and how each component delivers against your long-term goals. Are you utilising the solution to its full capacity, or could you be driving more value? Focus on working smarter, not harder.
Lastly, an often-forgotten component in this conversation is people. The old adage of 'you're only as good as your people' rings true here. Just as important as picking the right technology is ensuring you have the right skills and resources in place to deliver the maximum value from your technology.