How should CMOs face the uncertainties of the market in a post-pandemic world: an exclusive interview with Apurva Chamaria, SVP & Chief of Staff to CEO & MD at Tech Mahindra.
In the face of economic uncertainty, vanity metrics are likely to fall out of favour, requiring advertisers to prioritise performance partnerships as a risk-free alternative for driving customer acquisition, retention, and overall growth, says Apurva Chamaria, SVP & Chief of Staff to CEO & MD at Tech Mahindra in this exclusive interview.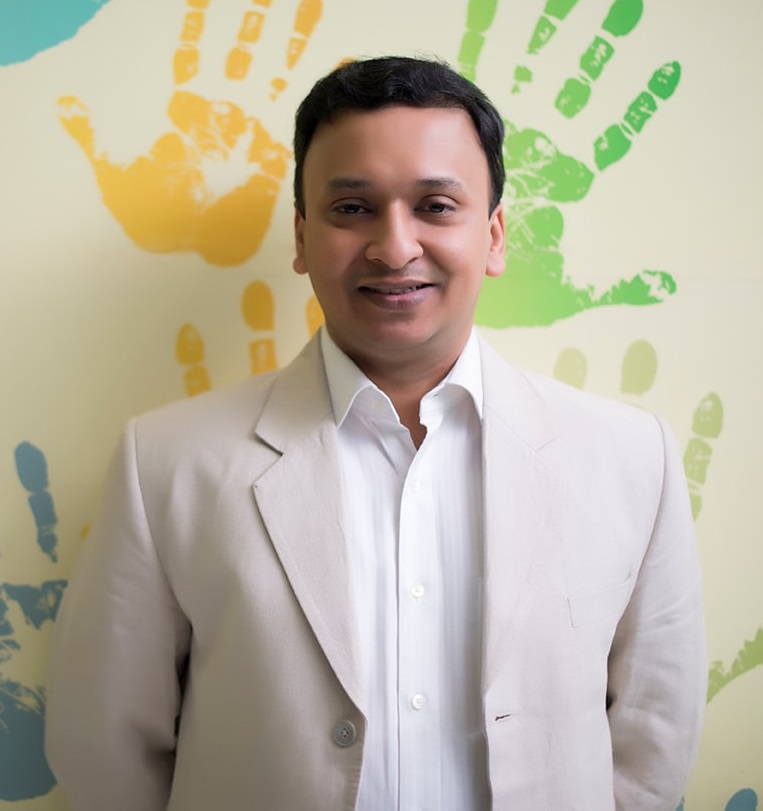 Tell us a little bit yourself. What is your current role and what is a typical day like for you?
I have about 20 years of leadership experience in General Management, Strategy & Operations, Partner Management, Sales & Marketing of Technology Products, Platforms and Services. Having worked in multiple countries with multicultural teams I'm very excited about the possibilities which an empowered, entrepreneurial and diverse team can bring to the table in terms of scaling ventures. I am an active angel investor and have two best-selling books , "You are the Key – Unlocking doors through social selling" and "Master Growth Hacking".
My current role is SVP & Chief of Staff to CEO & MD at Tech Mahindra and a typical day starts off with me doing some kind of an exercise routine (running, cycling, gymming), followed by me spending some time with family and catching up with business news. I'm an early riser so I usually start my working day at 8 am – day usually starts with team calls and as it develops sees me working with various cross-functional teams on many strategic initiatives like M & A, alliances, marketing, etc. Nowadays I'm working out of home so I prefer to take my calls walking around the house.
How is your current role as the SVP & Chief of Staff to CEO & MD at Tech Mahindra different from your previous roles, mostly in the marketing and branding space?
My current role is very different from my previous roles as I get to trouble-shoot problems across the organisation and drive innovation, growth and efficiencies. No two days are the same and time management while juggling multiple complex initiatives and driving results through influence and persuasion is a must. This role gives a great vantage point across the organisation and keeps me constantly in an "explore" and "exploit" thinking.
The pandemic has forced every company to respond to sudden shifts in customer expectations. How will companies respond to this uncertain future as we transition to the post-pandemic world? How do you see this unfolding?
The organisation of the future is taking shape in the moves that companies are making now while the COVID induced pandemic is still unfolding. Companies which had gone fat, slow and unwieldy because of size have suddenly discovered their mojo. Amid the fear and uncertainty, employees have become re-energised as companies are making good on their ethos and purpose statements, eliminating bureaucracy, empowering previously untested leaders with critical responsibilities, and "turbocharging" decision making. Most forward looking leaders are approaching this crisis response to get closer to employees, customers and the society as a whole. There are no holy cows in business models – from 5 star hotels which never did home delivery doing home delivery, to schools which have for many years resisted digitalisation now embracing electronic teaching methodologies. Companies are platforming their business foundations to be agile, data-driven and cloud-run. Environmental, Social, and Corporate Governance (ESG) consciousness amongst companies is increasing rapidly.
We at Tech Mahindra have been doing a lot of work on COVID response helping employees and customers by offering everything from a Whatsapp based chatbot to offer support to creating oxygen capacity working with our NGO partners and converting spaces in our offices to COVID isolation wards, the company is standing firm in our response to this crisis. Tech Mahindra is widely recognised for ESG initiatives and Sustainalytics has awarded us with the "2021 ESG Industry Top Rated Badge" for our leading position on environmental, social and governance related progress.
What are the other top trends in martech that you would like to highlight?
While recent shifts in shopping behaviour may seem like a sudden transformation, the adoption of conveniences like grocery delivery and curbside pickup are not unexpected nor temporary. A mobile-first approach will become table stakes in creating convenient and safe environments for customers to engage with brands. Marketers that leverage consumer insights to create personalised content experiences and one-to-one relationships with their customers will be the big winners from a brand loyalty perspective. In the face of economic uncertainty, vanity metrics are likely to fall out of favour, requiring advertisers to prioritise performance partnerships as a risk-free alternative for driving customer acquisition, retention, and overall growth.
You wrote a book on growth hacking, taking cases from fast-growing Indian startups? What main mantras did you share for growth hacking and are those mantras still valid in the post-pandemic world?
There's no silver bullet to growth. I had shared some mantras for growth in my best-selling book, Master Growth Hacking, there are some steps that companies can take to reach sustainable growth, or the realistic attainable growth that a business could maintain without running up against financial problems. Sustainable growth isn't a new problem, but it's still one of the biggest challenges anyone in the business of startups faces. For many companies, growth simply doesn't happen overnight, or, if it happens, it doesn't always have the right unit economics. This takes a bit of time and a lot of hard work to achieve.
Leading growth hackers have spent their careers solving the incredibly complex problem of achieving sustainable growth for various companies. Whether it was customer growth during the early stages of Netflix, pivoting Eventbrite from an events website to a bona-fide ticket sales network or literally defining the word Growth Hacker—they've seen and done it all.
Sustainable growth comes from the following:
Finding Product-Market Fit: The path to product-market fit is unique for every company. Sean Ellis says, "The thing with product-market fit is that it's always been a fairly abstract concept. But if you're able to retain users, then it's a good chance you have product-market fit."
Finding Your North Star Metric: Much has been written about vanity metrics and the pitfalls of chasing after these metrics alone, the North Star Metric (NSM) is the the exact opposite of a vanity metric. NSM is a single metric that best captures the core value that your product delivers to customers. Optimizing your efforts to grow this metric is key to driving sustainable growth across your full customer base." The NSM is about understanding the must-have user experience for your product that delivers the most value and lays down the track for activation, engagement and virality (also known as the steps to sustainable growth). Unlike tracking Daily Active Users, the NSM truly quantifies value and as the metric grows over time, that's how companies know they're delivering real value to their customer base. "Take Airbnb for example, their North Star Metric is nights booked. Every time a night is booked, there's value for both the host and guest. If someone signs up for an Airbnb account and never books anything, there's no value. The value is booking a night
Every team focusing on growth v/s just the growth team focusing on growth.
The above mantras are still valid in the post-pandemic world.
Any advice to CMOs: top factors they should keep in mind as they plan for the rest of the year?
My advice to CMOs is don't be opportunist, show deep humanity across customer experience channels and be sensitive to your teams, agency partners and customers.