Technology will continue to play a pivotal role in enhancing customer experience, says Rahul Goel, Senior Director of Market Engineering at Canon India, in this exclusive interview.
Customer service and customer experience (CX) have acquired an indispensable dimension across industry sectors, especially after the Corona pandemic threw a spanner in the works of business continuity plans. Consequently, companies have started to leverage technology in their quest to assure customer-centric approaches to their clientele.
Global imaging technology giant, Canon, has been at the forefront when it comes to making the best use of digital technology in serving its customers. The company's Indian arm has employed digital channels, such as AI-powered chatbots and mobile platforms like WhatsApp, to efficiently serve and support its customers over the past one year.
The Business Continuity Planning (BCP) – devised by its Market Engineering team – greatly empowered the CIOs of its partnering brands to maintain a high uptime for their customers during the ongoing Covid-19 pandemic. In this regard, MartechAsia had a tête-à-tête with Rahul Goel, Senior Director of Market Engineering at Canon India, who has been an integral part of the company's operations over the last 24 years.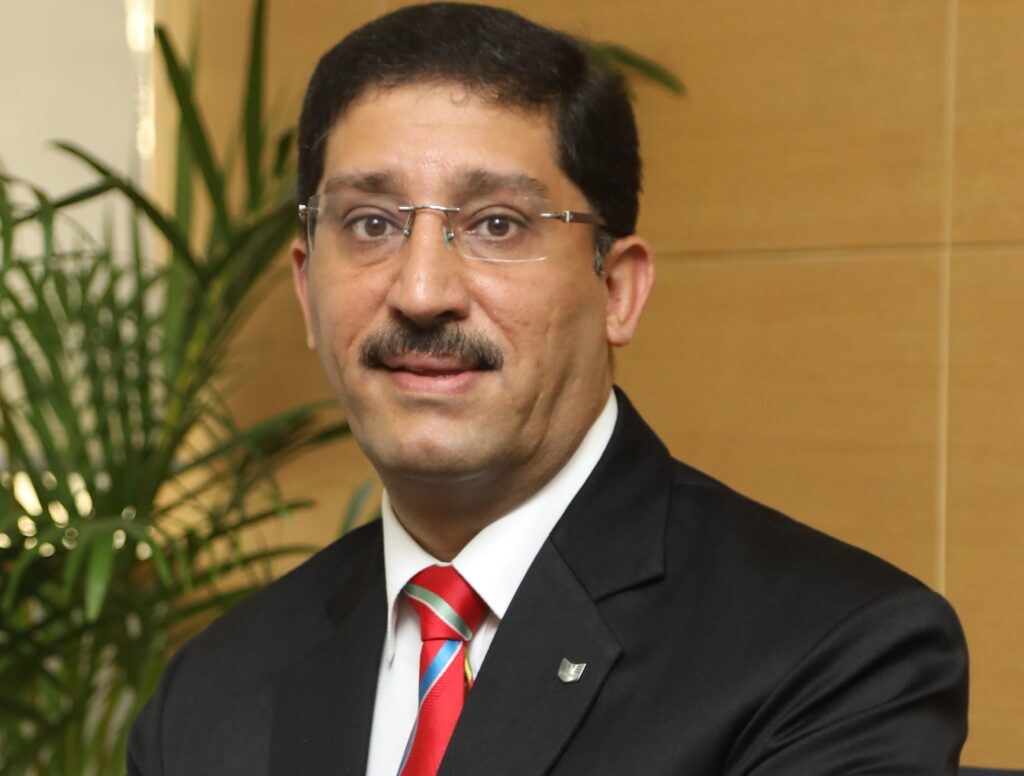 Tech-enabled CX
Goel kicked off the conversation with how efficiently enterprises can enhance customer experience in the current times. "Customers' interaction with an organisation can evoke a lingering effect on their sense of trust and loyalty during such a crisis. In the current situation, a primary indicator of customer experience will be how businesses deliver experiences and services that meet their customers' changing requirements with empathy, care and concern," he said. "For this, keeping a real-time check on the evolving customer preferences is the key. Enterprises must focus on preparing customer-forward approaches and strategies for success in post-pandemic times."
Further elaborating on the point, Goel cited the example of how their technical support team prepared an extensive guide on post-lockdown management of their services. These included some of the standard measures, such as engineer's safety and product sanitisation. "We have prepared the required advisory for customers for starting the machines after lockdowns," he said. "We are also looking at inventory management of spares and consumables, which may be required to bring the machines back to optimised working levels."
Goel has been at the helm of several consumer-centric initiatives backed by technology at Canon India, such as its exclusive service care app and WhatsApp services, during the pandemic. "Our Market Engineering team continuously tracks the evolving trends in the industry to cater to the dynamic customer requirements all over the country," he said. "In order to deliver services that complement the fast-paced lifestyle of our B2C & B2B customers, we developed exclusive apps that provide more flexibility and seamless value-added services."
Customer service in the Covid era
According to Goel, customer service will be the key differentiator in the 21st Century global economy. "Businesses need to generate loyalty in their customer base if they are to survive the inevitable disruptions this dynamic and competitive environment brings," he said. "With the evolving industry landscape post pandemic, the ways we offer customer service will evolve as well."
Goel reckons that some of the latest trends in customer service are:
Omni-channel support: Following the omni-channel customer service trend, companies can create a seamless customer experience and gain maximum customer satisfaction. Streamlining the customer information and messages across multiple channels is important to provide exceptional service to the customers. Businesses should equip themselves with smart collaboration and communication tools to provide superior customer experiences, irrespective of where it is being delivered from.
Contactless support: Due to a general desire for convenience as well as the current need to avoid risk and ensure safety, customers' demand for digital and contactless services has rapidly grown. This has prompted businesses to adopt an out-and-out contactless and touchless model customer and executive support.
Automation: The continuous rise of customer support bots or chatbots can authorise companies to provide a gateway for round-the-clock support with automated replies that immediately assist the customer to figure out any technical fault. This cuts down on the waiting period and provides customers with instant yet effective solutions.
Personalization: Personalised customer service helps businesses to develop stronger loyalty with customers. Since the pandemic hit, we have seen a shift in focus of brands from customer acquisition to customer retention. Personalised support can aid in retaining customers and providing an excellent customised experience to them.
Predict & Personalise
Some companies are already employing the above methods, apart from tapping into the power of predictive maintenance and re-engineering. "Predictive maintenance embraces a proactive strategy that preempts when a machine might need any necessary software or hardware upgrades, to perform the maintenance tasks well in advance, thereby ensuring maximum uptime of the machine," Goel explained. "It offers tremendous opportunities to reduce overall maintenance costs to as much as 20-25%, including reduction of service calls, optimising service call routing, and reduction in parts inventory."
So, what does the future hold in the marketing and customer service and experience areas, especially after the onset of the Corona pandemic? If the pandemic has taught us anything, it is that change is the only constant, he quipped. "Organisations must adapt to understand the criticality of advanced customer service experience that matches their needs in constantly varying situations," he said. "Brands realise the importance of after-sales service with regards to the overall health of a business and adapt themselves to the evolving needs of the consumers."
When asked how other companies could integrate technology in their customer service, he suggested breaking down the silos between service and commerce that would help in boosting sales and increasing service productivity. "We can align sales and service to help deliver more personalised customer experiences, leading to better business outcomes," he said. "Moreover, technology will continue to play a pivotal role in enhancing customer experience."
As for specific technologies that could facilitate better customer experience, he highlighted the untapped potential in chatbots, and how they could be integrated better into the overall omni-channel strategy of companies. "With intelligent technologies like Machine Learning and Internet of Things, we might see more companies exploring automated recommendations that can help service representatives find the right answers and solutions," he said. "This will help in shortening resolution times and improving the service experience."