In a post-pandemic environment of incessant demand for digital connectivity, telcos previously locked in price wars now need a different approach…
Traditional telcos have seen their business models disrupted by customer-driven trends such as changing subscription models and surging connectivity needs due to increased mobile consumption.
In addition to increased competition from telcos and numerous mobile virtual network operators, not to mention the added impact from the pandemic, industry players have recognized the need to modify their day-to-day business operations to keep up with evolving customer demands.
When it comes to acquiring new customers, reinforcing retention rates, and optimizing profitability, telcos are now beginning to understand that customers have grown out of a one-size-fits-all marketing approach.
In a world where omnichannel customer journeys have become the norm — telcos need to gain deeper insights into customer trends and thereby drive trust, credibility, and seamless experiences across every stage of the customer lifecycle.
Building trust and loyalty through AI
By leveraging existing customer data and preferences, telco providers can make a play at platforms such as music, video, or game streaming. For example, Singapore telco M1 recently launched a first-of-its-kind, hyper-personalized cloud gaming experience that is furnished with the telco's connectivity network, full-fledged animation, and real-time data analytics. This service aptly taps on customers' preference for convenience and fun on the go, without the need to physically transfer game histories.
While traditional forms of customer analytics generate stereotypical insights about the behavior patterns of customer groups, marketing technology stacks today have advanced to segmenting customer data and preferences to enable detailed analyses of customers, right down to predicting the next click on the webpage.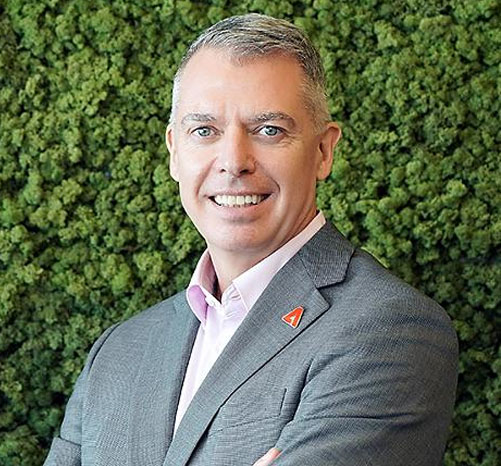 Real-time behavioral data, advanced analytics functions, AI and ML all assist with personalizing each step of the customer buying journey.
From driving awareness, right down to the final purchase, the use of precise data empowers better personalization strategies, which allows businesses to focus on customer retention and loyalty with a more targeted and personalized approach.
By building a foundation of trust through seamless experiences, businesses can in turn double down on their marketing tactics to further understand their target audiences and make decisions that benefit the bottom line.
Customer data analytics can help to offer personalization at scale across physical and digital channels. Metrics from content management systems can be used to analyze customer data and offer hyper-personalization; understanding industry and customer demands ultimately brings improved business outcomes, as customers feel connected, engaged, and reassured of the brand's commitment to building greater experiences for them.
Forging authentic connections
Customers are more likely to remain loyal when businesses understand them as unique individuals using data-driven behavioral insights. Utilizing the right data at the right time, with an end-to-end personalization strategy in place, is crucial for modern telcos. To strengthen customer trust and build loyalty, firms need to meet customer expectations by anticipating evolving needs and providing valuable experiences at every touchpoint.
Personalization at scale is imperative for telcos in the region to gain and retain customers without engaging in an unsustainable price war.
For the traditional telcos, making strategic investments in infrastructure and innovation will be key to retaining consumers with better reliability, flexible services and value-for-money offerings.