Advertisers who lean into the benefits of programmatic OTT, data-driven linear, and the converging of media types will be at an advantage over other buyers slower to adapt, says Tom Dover, Xandr, Director of Video Marketplace Development (APAC), in this exclusive interview with MartechAsia.
Recently, Xandr and Advertiser Perceptions jointly released a relevance report to better understand how advertisers are navigating the complexities of advanced TV and the convergence of video advertising. Titled 2021 State of Convergence and Advanced TV Report, the study surveyed 357 advertising decision-makers across the US, Australia, France and Germany to surface the most powerful insights for advertisers and publishers. According to the report findings, video spending is shifting to digital video and advanced TV in all key markets. However, programmatic OTT is still underutilised with only about half of OTT/CTV budgets across key regions allocated to programmatic buys – despite its clear benefits such as easier targeting and optimisation, better pricing and unified campaign activation, management and measurement.
In this interview, Tom Dover, Director of Video Marketplace Development (APAC) at Xandr shares more about how these global insights would take shape in Asia Pacific.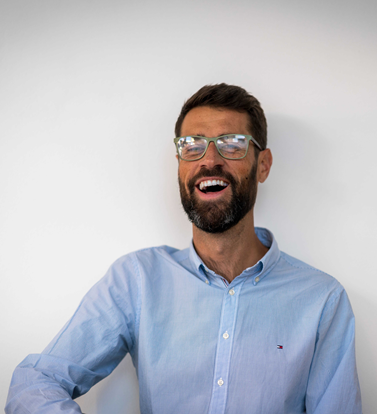 What is convergence in video advertising and why does it matter to marketers in APAC?
What became apparent in our research is that there are many different ways that companies are thinking about, and defining convergence. Our 2021 State of Convergence and Advanced TV study defined convergence as the ability (or desired ability) for advertisers to plan, buy, execute or measure campaigns that include more than one type of TV or video inventory.
This is significant for marketers in APAC as OTT and CTV consumption continues to accelerate due to the pandemic. Digital video viewers grew exponentially to surpass
392 million users in 2021 and 66% spend the most time streaming video on their mobile devices while one in five video viewers stream through a smart TV.
As OTT users and consumption rises via the various digital video platforms, marketers will increasingly look towards convergence to target audiences across video inventory and devices using a common currency. As convergence is complex, marketers can benefit from greater simplicity and unification of their investments across OTT/CTV by adopting new technologies and working with knowledgeable partners to ensure viability and competitiveness in the long term.
What is the state of premium video convergence in the region? Is it aligned with the trends in the developed markets?
While a significant amount of the convergence conversation is taking place in North America, we do see green shoots in specific countries throughout APAC. Using our definition of convergence, we are seeing media owners in Thailand and also Singapore getting very close to being able to offer this programmatically. In Australia, the local broadcasters have made significant investments in their own proprietary platforms that enable this, while also exploring an industry-wide solution. The goal for buyers is to access converged inventory across multiple sellers in order to effectively manage reach, frequency, optimisation and attribution. We believe that progress will continue into 2022.
Video spend is shifting to digital video but programmatic OTT is still underutilised. Why?
While advertisers are aware of the benefits of programmatic OTT such as easier targeting and optimisation, better pricing and unified campaign activation, 58% of APAC buyers have allocated less than half their media investments to programmatic buys. This can be attributed to the challenge of building and growing direct relationships with publishers, and the less familiar advertising process as key obstacles hindering the progress of programmatic OTT.
There are also the perceived challenges of limited scale or poor ROI reviewed through the lens of pure reach and exposure, which is where convergence comes in to offer a more holistic approach to finding targeted scale among its video audiences.
Why is Data-Driven Linear (DDL) gaining momentum? Are marketers in the region leveraging it?
3 in 4 advertisers believe that DDL gives marketers the very best of TV and digital advertising as it combines the scale of linear TV audiences from premium networks with the advanced targeting of digital data sets. The majority of the respondents associate DDL with top and mid-funnel objectives, opening up a vast source of funding. There is a growing appetite for this targeted format in the US as more than 50% of advertisers plan to increase DDL spending in the next 12 months.
When buyers leverage automation for DDL, those advantages expand with buyers listing the ability to define campaign parameters once and view a single proposal across multiple media owners with deduplicated reach as the top benefit. Some of the reported barriers to the adoption of DDL such as unclear benefits, confusion about how data-driven linear works, can be easily mitigated partnerships with experts.
Outside of North America and Australia, DDL is yet to make a material impact as you need a set-top box that offers the right identifier signals. This requires investments from the cable networks to upgrade their hardware so you have the key insights which can then be targeted and reported against.
How is Xandr helping customers in APAC navigate through all these developments in video advertising? And what are the right questions to ask potential technology partners?
We're very fortunate to count some of the region's largest video advertising buyers and sellers among our client base. In building one of Asia's leading premium video marketplaces, we have learned that a combination of innovative products, the right talent in the right places and a commitment to improving the system leads to outsized results. The following themes are important for buyers and sellers to understand prior to their search for a technology partner.
Deep industry and market knowledge

How well do they understand the local ecosystem (market maturity, privacy regulations, cultural norms)?
Do they have a track record in building marketplaces? And do they truly get the fundamentals of a marketplace, such as liquidity, transparency, brand safety, and efficiency?

Facilitate the right conversations

Do they have experience in bringing together the right stakeholders at the right time to ensure success? This is especially true when managing stakeholders across TV and digital, and direct and programmatic.

Develop custom playbooks

Can they build playbooks that help businesses scale?
Will they be there to support you from strategy through to implementation and maintenance.
To conclude, advertisers who lean into the benefits of programmatic OTT, data-driven linear, and the converging of media types will be at an advantage over other buyers who are slower to adapt. However, it's necessary to tap the right partners and relationships to drive success – those with technology and experience in both TV and digital with a focus on the future of premium video advertising.