Marketing needs to be a nerve centre in nudging the company towards creating products which spur either the top or the bottom line for the company, says Harsh Vardhan, President, Enterprise Digital Platforms, Ramco in this exclusive interview.
In a pandemic-ridden world, most businesses are facing the heat. The "New Normal" has triggered a paradigm shift in the way businesses function, operate and thrive in the changed world. We caught up with Harsh Vardhan, President, Enterprise Digital Platforms, Ramco to find his views on what should be the role of marketing and how martech tools should be employed to find success as a business in a post-Pandemic world.
Harsh studied Computer Engineering at Delhi University in India and has worked for some of India's biggest MNCs including Tata, HCL Technologies, Tech Mahindra and Ramco in the last three decades.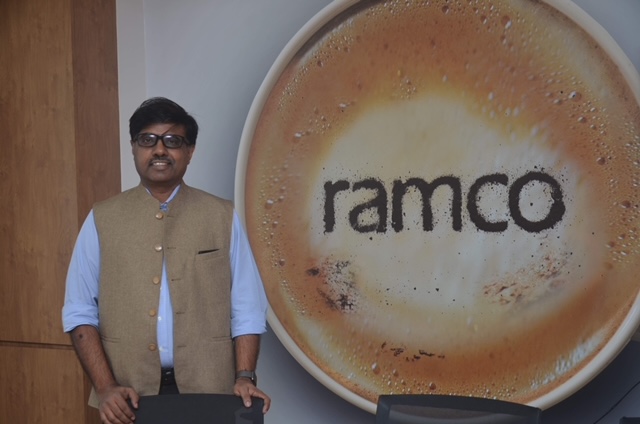 Tell us a little bit yourself. What is your current role and what is a typical day like for you?
A good amount of reading during my morning caffeine fix and listening to technology or marketing podcasts on my drive to work is what I mostly start my day with. The topics typically revolve around the current happenings in the software technology world; lest I am caught off guard with the ever increasing and dynamic vocabulary of buzzwords and acronyms, especially when one is around geeks.
My current role is in running a large traditional ERP Business within Ramco with an intent to bring about a transformation in all aspects of a traditional business, which includes a paradigm shift in the culture, product, process, and the financials around the same by re-engineering the current assets and finding niche areas to succeed.
How is your current role as President, Digital Enterprise Platform at Ramco different from your previous roles, mostly in the marketing and branding space?
Throughout my career, I have had a very healthy mix of being in front line sales roles, including building partnerships and building teams who have been very high performance and outcome-oriented. An oft general lament you would come across from most sales teams is that marketing-driven outcomes are very nebulous in nature. However, this fallacy is what I would say I have debunked with sales heads who have worked closely with me.
In my current role, I have moved deep into the business with the intent to set the heather alight – transforming a once dormant business which has landed itself deep into a Red Ocean. The focus is to create value-adding niche focus areas where there is very less competition in the global arena and differentiating by identifying white spaces.
Coming to the specific context of Marketing, while we have a humongous amount of assets, how are we able to package and message by chiselling it down to very specific target segments and creating a differentiation in the marketplace is the key essence of what we have embarked upon. It is very much akin to following the well-known adage in our enterprise business: "as a Product, if we try to become Everything for Everyone before we become Something for Someone, we become Nothing for No One".
While working in large teams and complex situations, I would like to describe myself as a deep hands-on leader who would go underneath the skin by understanding human behaviour and the nuances which come along with it and actively transform the situation for more positive outcomes.
The pandemic has challenged every company to respond to sudden shifts in customer expectations. Customer experience has become more important than ever. How do you see this unfolding?
The New Normal is experiencing a paradigm shift in how business is going to be done.
Marketing needs to be a nerve centre in nudging the company towards creating products which spur either the top or the bottom line for the company.
Also, in helping both your customer segments – ones who are either struggling to meet their aspirations and the others who are fortunate to be in the space or industry segment with herd momentum already in motion. Help them accelerate. For example the technology sector companies today are into creating products for digital collaboration and the marketing department is just accelerating the visibility and proliferation of their products
Be an adventurous marketer. For the ones who are struggling or the industry segments in trouble, create value for them. Societal dimension is when you are the force behind creating a product or innovation which will solve those critical problems during the pandemic times. There are innumerable new products which are coming out during these tough times to solve specific dimensions of pandemic related extended problems.
What are the other top trends in martech that you would like to highlight?
I see the following as the top martech trends:
Acceleration towards Voice-driven marketing or Search dimension.
Extensive leverage of Artificial Intelligence (AI) and Machine Learning (ML) towards discovering hidden needs, engaging with context and gaining closure in terms of business.
What you see in the physical world is closely mirrored in the digital world at micro process levels. Let us take the customer or prospect journey while interacting with a company. Customer has a need – perceived or otherwise. Marketers are expected to prioritise and discover such prospects depending on what stage of the buyer journey they are on. Expectation from the marketing and Sales team is the high velocity of profitable business closures.
How do marketers achieve this? This is done through very sophisticated (AI & ML assisted) micro targeted advertising campaigns – digital and traditional.
Let us take the domain of events which during the pandemic has acquired a very different DNA. With physical events banned as of now, we are talking about a new class of hybrid, maybe even holographic events. Watching the Apple event during the pandemic will only strengthen the resolve of how the new types of events drive revenues.
There are so many marketing technologies and tools available to the CMOs today. Is it still challenging to derive value from these?
It all depends on the context and maturity you are in as a user of the marketing technology tools. Transformational CMOs garner a much higher budget than conventional Information technology teams. However, with a greater amount of money comes greater accountability and responsibility. True value is derived when alignment of all other teams with marketing in an organisation is perfectly achieved. Usage of all the sophisticated tools needs to be done with outcome orientation which needs to have measures defined to either encourage incentivisation or hurt the paycheck of every individual in the Marketing and Sales team.
Any advice to CMOs: top factors they should keep in mind as they plan for the rest of the year?
My advice to CMOs is that if your organisation is low on employee morale either due to de-accelerating business or products which have not performed well, what will determine you as a marketing leader is how you are able to marshal all resources to build up the zeal, momentum and positivity for the organisation. However, on the contrary, if you are fortunate to be in the industry where the business momentum even during these tough times is high, for example in technology & pharmaceutical industry, what will differentiate you is how you build yourselves as a caring emotional brand. This will set you apart with a huge societal impact.