In this interview, Priya Bhatia, Vice President – Southeast Asia, OpenX, charts out the challenges the adtech industry faces in tackling issues related to sustainability and what could be the way forward to achieve Net Zero goals.
The digital ecosystem is responsible for over 3.5% of the world's greenhouse gas emissions and is growing at a rate of 6% per year. An average digital ad campaign emits 5.4 tons of carbon dioxide, equivalent to 5,420 pounds of coal burned. With the proliferation of new digital mediums such as podcasts, connected TV (CTV), over-the-top (OTT), and others, the carbon footprint of the digital advertising supply chain is set to grow, with ad exchanges consuming the largest share of energy.
OpenX – a pioneering leader in advertising technology – is the first and only independent cloud-native ad exchange to migrate its entire technology infrastructure to the carbon neutral Google Cloud Platform. In May 2022, OpenX became the first ad exchange to be certified as CarbonNeutral® by Climate Impact Partners, and unveiled 'Path to Net-Zero', a comprehensive and ongoing initiative to set the model for sustainability practices in advertising. Having reduced its greenhouse gas emissions by over 90%, OpenX recently became a signatory to the Science Based Targets initiative (SBTi), a partnership between several UN agencies and global non-profit organizations.
In this interview, Priya Bhatia, Vice President – Southeast Asia, OpenX, charts out the challenges the adtech industry faces in tackling issues related to sustainability and what could be the way forward to achieve Net Zero goals.
Sustainability has emerged as a major theme for most corporations. How is sustainability being seen in the digital advertising ecosystem?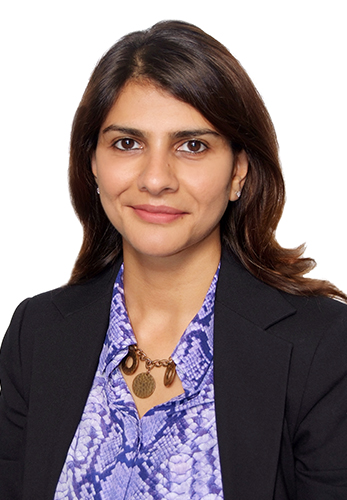 Sustainability has absolutely emerged as a major theme for most corporations around the world. While many are pursuing it because it is required of them (whether through governments or through their own constituents), many others are actively adopting sustainable practices because they recognize its importance for the long-term sustenance of the business. This is especially true in Asia-Pacific's context, where about eight in ten consumers base their purchase decisions on whether a brand has sustainable practices.
In digital advertising specifically, it is increasingly becoming one of the most buzzworthy topics. As consumers become more sustainability-conscious, brands are beginning to ask for more sustainable ways to manage their business, including their advertising. From a business perspective, offering sustainable ad buys is also opening new business opportunities. Majority of our clients, which are large agency holding companies, have also released their sustainability goals and want to work with partners that can offer solutions without increasing their carbon footprint.
Being the first ad exchange to be certified as Carbon Neutral by Climate Impact Partners, OpenX has the ability to help brands and agencies secure Green Media Buys, which can be measured and compensated for carbon emissions of brand advertising campaigns.
What are the major contributors to the carbon footprint in the digital ad ecosystem?
The energy required to serve and download content in real-time is really the biggest culprit, leaving behind the largest share of carbon footprint in the digital ad ecosystem. Unfortunately, data storage is not usually very energy efficient. Additionally, everyday trillions of ad space auctions take place in the programmatic ecosystem using massive amounts of computing power, much of which do not even reach the real audience. This contributes to a significant amount of data and energy being wasted.
OpenX was able to reduce the majority of carbon emissions by transferring this process to the Google Cloud Platform in 2019, which is operationally carbon neutral and largely runs on renewable energy.
How is the industry managing/addressing adtech's carbon footprint? What is the path to Net Zero?
Conversations are starting to take place and companies are working through their first moves on this front. Everyone is approaching things in their own way, in fact in silo. For the industry on the whole to become more sustainable, industry players should take two immediate steps –
Create industry standards for best practices and set benchmarks
Ensure that every claim is independently verified
We recommend taking a "Measure, Reduce and Remove" approach. Organizations should start by measuring where they are in terms of carbon emissions. Once these calculations are understood, they can work to find the best optimizations to reduce their carbon output, and then, once they have reduced as much as possible, we can work to remove residual greenhouse gas output through offsets (ideally only the high-quality carbon removal offsets like nature restoration projects).
The 'Path To Net-Zero' is OpenX's comprehensive and ongoing sustainability initiative, which defines our strategy to achieve net-zero as an industry. It has been incredibly important for us to communicate that our intentions don't end with one accomplishment or an announcement. OpenX is committed to this for the long haul and to helping to move the entire industry forward with us on this path.
How is Open X treading this path to Net Zero?
We have tirelessly and consistently worked to reduce our carbon and energy output by as much as 96%. We conducted detailed calculations, led and verified by some of the industry's most notable experts. Upon doing this, we have worked to set the highest bar for the industry by having everything verified and certified. We are CarbonNeutral certified and are currently seeking validation that we have met our net-zero targets. Simultaneously, we are working to help offer more sustainable advertising solutions. We're also focused on hosting and highlighting conversations around the world that showcase other great work in this space and address the challenges along the path.
Are you facing any challenges in this journey?
Of course, no big achievement comes without any obstacles. The work to re-platform our entire business was a massive, a multi-year endeavor. Once that was completed, we engaged in intensive work to calculate our emissions according to the most respected standards in the climate industry. We have also been intentional about always making sure to secure validation and independent verification of our work, which is not always simple. However, these are the challenges that we welcome, because they are important to us.
Is the ecosystem helping you with partnerships?
Absolutely! We have found that this is a cause important to many groups. We recently partnered with Scope3 Inc., a leader in supply chain emissions data, to support carbon neutral private marketplace (PMPs) through our exchange. We are also finding that organizations are choosing to partner with us due to our commonly shared sustainability goals. Havas recently named OpenX to its list of preferred supply-side partners (SSPs), noting that sustainability was a major consideration for the action. We are also working closely with industry groups focused on the cause, like Ad Net Zero, to lead conversations and continue educating others on efforts that make a difference.