MartechAsia caught up with Rebecca Cornwall, Senior Solutions Consultant at UserTesting, to discuss how a human-centred approach can help businesses improve their CX.
In the midst of a global pandemic, consumers have spoken in a loud and clear voice that they want to be treated well. Given the fact that human insights can provide marketers with a 360 ̊ view of their audiences and can also serve as a brand's 'cheat sheet' to grow exponentially in the future, there is no better time than now to develop better customer experiences to create competitive advantages. According to a 2020 CX Industry survey by UserTesting, 79% of marketers agreed that great Customer Experience (CX) is critical to success. In Singapore, over the last year, 56% of marketers who indicated an expectation of growth by mid-2021 also considered improving CX as a top business priority, states an industry research.
We caught up with Rebecca Cornwall, Senior Solutions Consultant at UserTesting, to discuss how a human-centred approach can help businesses improve their CX. She is a seasoned leader and human-centred practitioner focused on raising UX maturity at scale. Often called the 'UX Powerhouse' by her colleagues, Rebecca is an alumnus of the prestigious University of Arts in London. She has been instrumental in tirelessly leading various projects to improve user experience for a large number of clients she has worked with. She has previously worked with some highly reputed companies like Citroën, Brandwidth and News Corp Australia.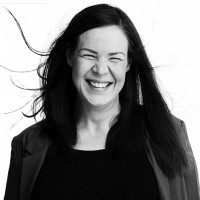 Please tell us a little bit about yourself. You have spent years exploring human-centered design, customer experience, and service design. What attracted you to this area?

I started my career as a digital product designer, which quickly evolved to become a User Experience (UX) designer. At the time UX was still an emerging field outside of the tech world. A human-centered approach to design came naturally to me as it was very clear early on in my career that the best design came from deeply understanding users' needs. Also from a personal point of view, understanding user needs removed the need for me to be responsible for every design decision. Drawing from human insights reduces the risk of building the wrong thing in a wrong way.
How do you see the explosive growth of customer experience and service design over the last few years?

A human-centered approach is historically the remit of product, design and research teams. Excitingly that has now spilled into the wider organisation as a response to needing to gain the competitive edge and in the pursuit of innovation. Ideally for an organisation to be deeply customer-centric, every department, team and individual needs to be encouraged to be responsible for understanding, empathising and solving problems for their customers. There are many different and exciting ways to uncover opportunities to build better customer experiences. Adopting Design Thinking methodology is one common way to focus on customer empathy and adopt a culture of experimentation. These are some essential ingredients for innovation that seeks to draw from new human data points rather than from within the limits of the 'known' organisation.
Is it true that there is a growing reliance of companies on human insights and CX ever since the pandemic? Why has it assumed more significance now?

The pandemic has accelerated the next wave of transformation out of physical necessity. People are increasingly shopping online, however, another side effect of this is that our expectations for digital experiences are growing in sophistication and our tolerance for poor experience is lower than ever. Whether the shift has been welcomed or not, the truth is that customer behaviour has broken algorithms and we have had to relearn our customers and continue to do so. It is also important to not see this just as an exercise in keeping up but also a true opportunity to listen out for deeper opportunities to connect with them. This means regularly connecting with them to understand their needs and their wider context outside of our product or service ecosystems so that we can stay ahead of the curve.
What are some of the core benefits of CX for marketers and how can it benefit the overall brand strategy?
CX is essential for brand strategy. It is the holistic view of your organisation and your customers and at every touchpoint, it recognises how your business units are connected internally and how that manifests externally for your customer. There are many businesses that still need to do a lot to 'join the dots' and ensure that they've achieved an optimal experience. However, there are many more that have brought an empathic view to every touchpoint customers have with the business – from call centres to registration forms, to tone of voice – all of these things (and many more) are significant parts of your brand and they need to 'ring true' with your customers and reflect your brand promise. Loyalty is no longer about shared values, it's about demonstrating that you understand the deeper goals and needs of your customers.
How platforms like UserTesting are helping marketers to have a better understanding of what their customers want, eventually helping them to develop measurable marketing strategies?
The UserTesting Human Insight Platform gives you the freedom to carve out some space to ask questions of your customers or have them perform specific tasks so that you can observe their behavior. Most of us are swimming in quantitative data and the more there is, the harder it can be to prioritise. Qualitative insights are about understanding the 'why' behind the 'what'. For example, it isn't enough to observe through data alone that something is happening on your website or in-store, you need to understand why so that you can deploy the right action. Is it a simple bug, a usability issue, a fundamental misalignment with product/ market fit? UserTesting connects you with customers so you can see and hear what they are experiencing and why. Getting to the bottom of these questions is quickly and easily achieved through sharing curated video highlight reels of those insights with your teams and stakeholders. Insights presented in this way are compelling, easily defendable and above all, actionable.
Any advice for CMOs on designing CX more effectively? Any do's and don'ts?
Make it collaborative, involve people from around the business to be involved and make them champions for what you're trying to achieve. Customer journey mapping is a great way to add structure to workshops when seeking to map out your customers' touch points across the organisation.
Stay away from operating in an echo chamber, one clear way to do this is to seek new data. Consider recruiting a split of existing customers and non-customers to run interview style sessions with. Another dimension to this is moving away from demographic sampling and instead consider psychographic, where you're looking to speak with people that behave or think in a particular way rather than being of a strict socio-economic grouping. 'Widening the net' in this way can really give you extra breadth of insight looking outside of your 'known' customer base. This is often where it is revealed that there is some misalignment in who you understood your customer to be.
Speak to customers as often as you can, build on the rich view that you have of them and refine your approach to doing this over time. It doesn't need to be perfect and often the less than perfect sessions are the ones that return valuable breakthrough perspectives. Get started!