Original Equipment Manufacturers (OEMs) are becoming an increasingly popular option for marketers who have reached a plateau advertising on GAFA, or who are unwilling to sink further ad spend into these channels.
In April 2021, Apple rolled out its App Tracking Transparency (ATT) framework, mandating iOS apps to ask user permission to track activity across apps and websites. The update has had a profound impact on the wider advertising industry, meaning brands can no longer ensure the accuracy of their targeting or see the true impact of what they are spending. As a result, the average mobile advertiser has cut ad spend by 25%. More broadly, data suggests that Apple's updates have also led to a 40% reduction in the average mobile marketer's ROI.

With advertisers spending less on these platforms, some have also attributed GAFA's (Google, Apple, Facebook and Amazon) drop in stock prices and slowing revenue growth to these new privacy changes. Mobile industry thought leader, Eric Seufert, has even gone so far as to say that the new privacy headwinds, along with consumer preference changes, has created a "recession within the social media advertising economy". But how big is the true impact of the tracking storm – and how can mobile marketers survive it?
Shifting ad spend to Android: A safe bet?
Many advertisers have dealt with the ATT fallout by redirecting ad budgets to Android instead, where they can still benefit from user-level data. In fact, recent data shows that as much as 59% of US and UK marketers are increasing spend on Android, while decreasing what they spend on iOS.
But those marketers putting all their eggs in the Android basket should be on the lookout. Google is set to follow in Apple's lead, after a recent announcement that it will remove access to Google Advertising ID. This is an ID generated by Android for a device, which is used for attribution, segmentation, and personalization – meaning running and optimizing campaigns will soon be as tricky on Android as they are now on Apple.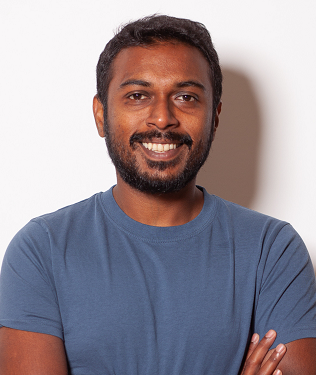 Alternative app stores enter the marketing mix

Luckily, there is an alternative to Apple and Android's duopoly. Original Equipment Manufacturers (OEMs) are becoming an increasingly popular option for marketers who have reached a plateau advertising on GAFA, or who are unwilling to sink further ad spend into these channels. OEMs include the likes of Xiaomi, Vivo, Samsung, Oppo – and according to consultancy IDC, these four companies made up over 50% of global handset shipments in Q2 of 2022. These OEMs run their own dedicated app stores, called alternative app stores, where they can directly distribute applications to their customers – and brands can benefit from running effective, targeted ad campaigns.
This is because OEMs have their own advertising ID, called Open Anonymous Device Identifier (OAID). OAIDs aren't subject to the same privacy regulations as Apple and Android, meaning marketers can still run deterministic tracked campaigns. Beyond the targeting capabilities, OEMs also offer a wealth of quality, untapped users at lower prices, all in a fraud-free environment. This cost effectiveness is one of the biggest benefits of working with OEMs, particularly in the current economic climate. Forget cost-per-click models – with mobile OEMs, advertisers only pay for installs or even down the funnel events in performance based model.

Think mobile OEMs still form a niche market? Think again: the industry has expanded rapidly over the last few years, with many mobile OEMs becoming the device of choice for consumers across APAC and western markets alike. In Q1 2022, Samsung stood as the most popular smartphone brand in Asia, with a little over 23.5% market share with Xiaomi and Oppo coming in third and fourth place respectively. By the end of Q3 2022, Xiaomi had cemented its stature as the most popular smartphone brand in India, with a market share of 21%.. Don't forget about Vivo and OPPO either: both are heavily investing in branding to strengthen their position. Vivo was one of the main sponsors of last year's World Cup and the UEFA Euro 2020, while OPPO has sponsored the UEFA Champions League.

Mobile OEM users also tend to be highly-engaged and willing to open their wallets: in 2021, revenues for third-party stores averaged $36 compared to Google Play's $42. As adoption of mobile OEMs continues to grow, it's never been a better time to add alternative app stores to your marketing mix. A new competition law from the European Union has also forced Apple to allow alternative app stores on its iPhones and iPads, due to come into effect in 2024. Similar moves can be witnessed on Android where brand new devices from OEMs recently get shipped by default with the OEMs native app store. By opening their systems to competitors, brands can avoid Apple and Google's gatekeeping while continuing to reach their growth goals.